Mix
Nuweiba, Dahab, and Zaafarana… Egyptian places you can go to in summer and winter
Amman Today
publish date 1970-01-01 03:00:00

Egypt is known for its pyramids, ancient monuments, and thriving beach resorts that attract tourists, and continue to dazzle everyone who sees it. The stunning coastline along the Red Sea is an attraction for everyone who loves picturesque nature and who seek sunshine throughout the year in summer, winter, and fall. It is a great opportunity to attract lovers of… Differences from all over the world to experience the Egyptian coast. The following report shows the best beaches in Egypt, which are considered more of a winter resort than a summer resort, so that you can discover for yourself the luxury and natural beauty of our beloved country.
Taba
Taba is characterized by being a wonderful city. Whoever sees it is as if he has seen a piece of paradise on earth. It has many beaches where you can dive and enjoy the coral reefs, in addition to its warm climate even in the most difficult cold times around the world.
Dahab
If you're looking for an amazing place to do diving in Egypt, Ras Abu Galum is a great choice. This desert diving paradise is a feast for the eyes. The stunning seascape contrasts wonderfully with the barren, rocky terrain, making it a very special place to visit. You can reach via: The desert on the back of a camel before diving into the depths of the Red Sea and experiencing the splendor of the underwater landscape.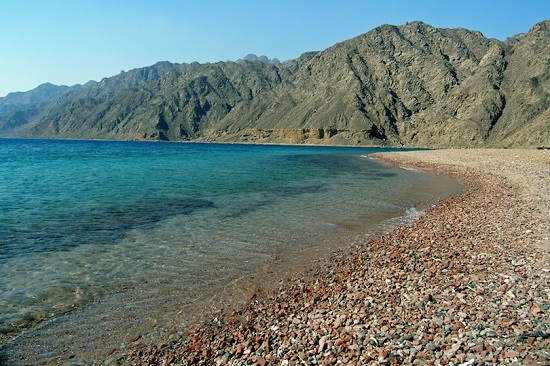 Dahab
Nuweiba
Nuweiba is a quiet city that makes the Red Sea more beautiful than its beauty. It has a stunning, unparalleled nature, a calm sea and a wonderful climate. It is also considered an enjoyable place to spend a few days enjoying the traditional culture of the people of Nuweiba, exploring the natural beauty of the area, swimming and diving in the sea.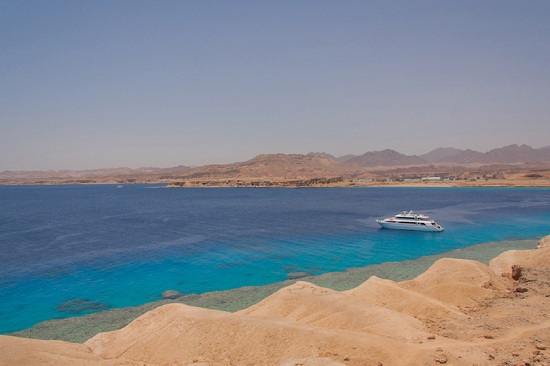 Nuweiba
El Gouna
El Gouna, which means "lake" in Arabic, is an elegant and modern beach located in the northern Red Sea on the east coast of Egypt. El Gouna is a busy resort city, attracting Egyptian and European vacationers to spend an enjoyable vacation there, and there are also many activities that can be enjoyed in the area. El Gouna in Egypt is famous for its water sports, as the strong winds give good conditions for kite surfing, water skiing and paragliding, to name a few..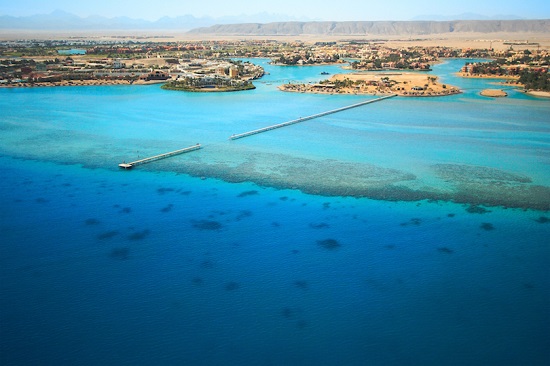 El Gouna
Saffron
Saffron is considered one of the oldest cities on the Red Sea. It is characterized by its moderate climate throughout the year and its bright sun, no matter how cold the weather. It also has many natural sceneries, especially at sunrise and sunset, and there are no shortage of diving spots along its shores.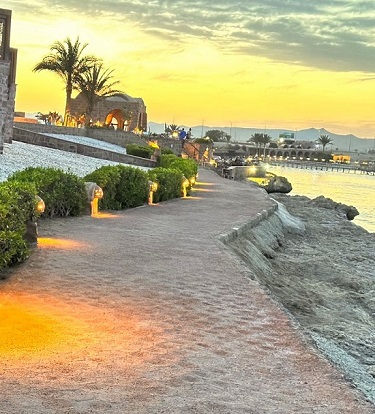 Saffron
.
#Nuweiba #Dahab #Zaafarana #Egyptian #places #summer #winter
Jordan Miscellaneous news
Source : اخبار الاردن