Mix
A Belarusian company creates a new Formula 1 car design inspired by tractors.. Pictures
Amman Today
publish date 1970-01-01 03:00:00

A Belarusian company specializing in agricultural machinery recently unveiled a Formula 1 car built with tractor parts that can reach speeds of 320 km/h, as the Russian city of Yekaterinburg recently hosted an exhibition Innoprom More than 150 companies from Russia and Belarus demonstrated the latest agricultural, construction and transport machinery.
Similar to jars
However, the ultimate feature was not a tractor, combine, or excavator, but a car Formula1 With a unique appearance developed by the Belarusian Minsk Tractor Plant, at first glance it looked like a somewhat unusual racing car, but the more you looked at it, the more you noticed the similarities with a tractor, which makes sense, considering it was inspired by the company's dynasty in tractor construction and was built using tractor parts. odditycentral.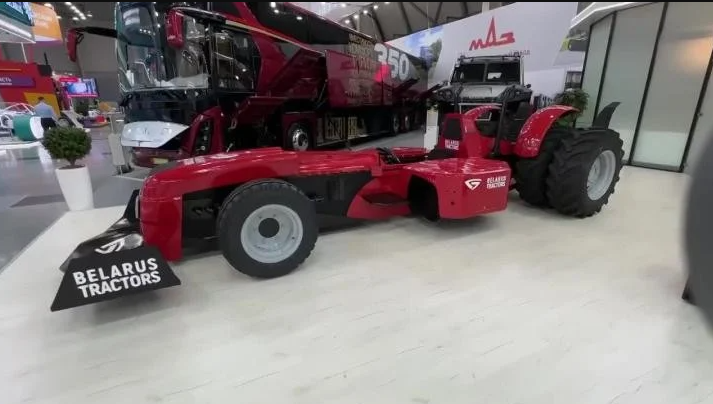 Formula 1 car
The single race car features tractor wheels, tractor headlights and even upward-pointing exhausts, but it is this unusual design that catches people's attention.
It is not clear if it was a car Formula1 The tractor-inspired version is just a clever marketing scheme to attract people to the exhibition stand or whether a working copy is already in place.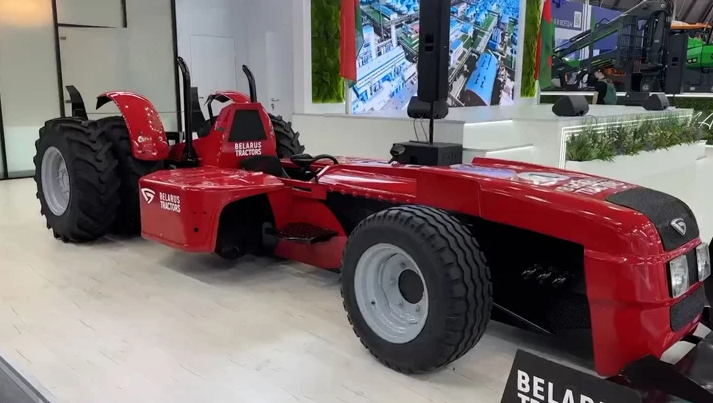 Formula car in the form of a tractor
Russia's Komsomolskaya Pravda claims the former is true, but several other news outlets have reported that Natalia Korach, director of Belinterexpoa company that organizes and holds exhibitions in Belarus and abroad, said that a working version exists and can, in fact, reach speeds of up to 320 km/h.
It's hard to believe that a Formula 1 car built with tractor parts can reach speeds of more than 300 kilometers per hour, but then again, tractors are not as slow as they used to be.
.
#Belarusian #company #creates #Formula #car #design #inspired #tractors #Pictures
Jordan Miscellaneous news
Source : اخبار الاردن