Mix
Ways to help high school students focus during revision
Amman Today
publish date 1970-01-01 03:00:00

The student feels lazy and unable to concentrate during the examination period, which negatively affects his ability to comprehend and attain, and thus also affects the final result. For this reason, we review in the following report tips that help the high school student to focus when reviewing the study material, according to the website. "daniel wong".
Ways to help high school students focus


Make plan
The student must develop a plan to help him review the study material, for example dividing the time to read a certain number of pages and writing a summary of the pages to review them before entering the exam committee.
Focus while reviewing lessons
Reason for wanting to review lessons
The student must remember the reason for his interest in reviewing the study material, such as reminding himself of his desire to enroll in the Faculty of Medicine, and this requires him to pay attention to studying the study materials well and to focus while studying.
Ways to help high school students regain attention
Track completion of tasks
It is preferable, when completing the review of a part of the material, to write it down in order to help the student verify the parts that he was able to review until he reaches his goal, which is to review the material, and this also helps to raise the morale of the student.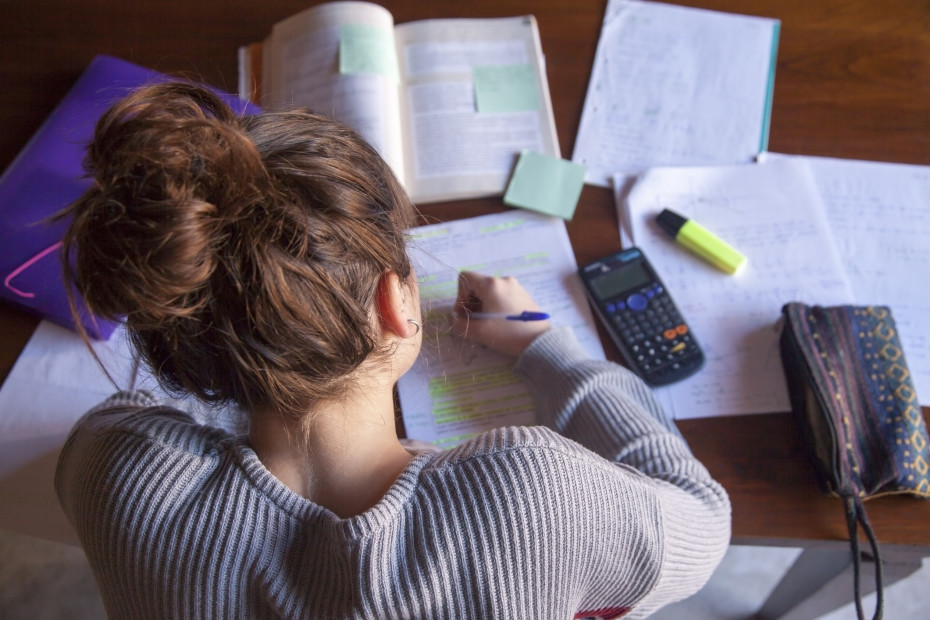 Review lessons
Mind processing
The student must prepare his mind by doing deep breathing exercises before each revision, as this helps to increase the mind's ability to focus, by closing the eyes and taking a deep breath through the nose for 4 seconds, and when the lungs feel full of air, the breath must be held for two seconds Then exhale slowly through your nose for 4 seconds.
Avoid studying in bed
Reviewing the study material while lying down or sitting on the bed, it will not make the student be able to review the material well, and instead makes him feel drowsy and want to sleep, and feel neck and back pain, so it is preferable to study while sitting in a correct position at the desk, which helps to focus and absorb better.
.
#Ways #high #school #students #focus #revision
Jordan Miscellaneous news
Source : اخبار الاردن