Mix
Smart tricks to clean the steam iron .. the most prominent white vinegar
Amman Today
publish date 1970-01-01 03:00:00

There is no home without a clothes iron, but some leave it for long periods of time without cleaning it, so the iron can become dirty and clogged due to the accumulation of dirt resulting from the fibers over time on the base of the iron, and it can cause problems for clothes, so he reviews " The Seventh Day" During the following lines, the best methods help in cleaning the iron in order to make it easier for us to obtain clean clothes, according to what was stated on thespruce.com website.
Mix the cleaning solution

Mix half a cup of distilled white vinegar and half a cup of distilled water Then pour the mixture into the iron while it is cold and not connected to electricity.


Check the steam ducts

With the iron upright on a sturdy surface, check the steam channels If you see any white residue in the holes, then use a wooden or plastic toothpick or an old toothbrush to remove the accumulated material, taking care not to use anything metallic that could scratch the base of the iron, or cause scuffs.
Heat the iron to get steam

Then the iron is plugged in, turned on and set to steam.

Allow the iron to heat up for at least five minutes.

Then press the steam button and keep pressing for 20 to 30 seconds or until the steam flows freely and reaches all places, Repeat this movement 6 times.
The iron cools down and is emptied

Close and unplug the iron and let it cool completely, then after cooling down, empty the remaining mixture of water and vinegar from the iron tank, Even if you are careful to use distilled water every time you iron, you should use a vinegar and distilled water mixture every few months to keep your iron steaming at its best.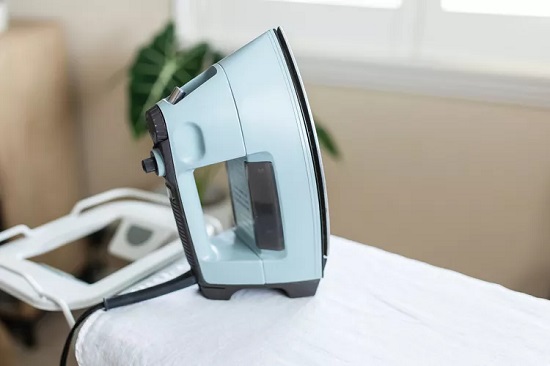 Iron cleaning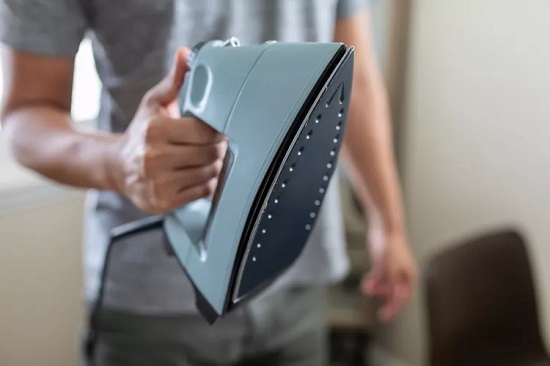 Iron cleaning steps
.
#Smart #tricks #clean #steam #iron #prominent #white #vinegar
Jordan Miscellaneous news
Source : اخبار الاردن