Mix
A rare copy of the Harry Potter novel is on sale at an expected price of $6,000. Pictures
Amman Today
publish date 1970-01-01 03:00:00

A copy of Harry Potter and the Philosopher's Stone, which was bought for less than $1, is expected to sell for a whopping $6,300 now..
Experts confirmed the novel was one of only 500 copies of the beloved book published by Bloomsbury in 1996 and one of only 300 sent to bookstores across the UK, according to the New York Post.
The staff at the Wolverhampton Library weren't aware of the importance of the copy, and thought it was too damaged for people to borrow it anymore, so they decided to sell it instead..
The book was purchased for less than a dollar
A buyer recognized the value of the book, purchased it for less than $1 and stored it in a chest at home, however, the unnamed man is believed to have lost the novel when his collection became too large.
JK Rowling's book was forgotten until the man passed away earlier this year at the age of 55, which is when family members rediscovered the rare book..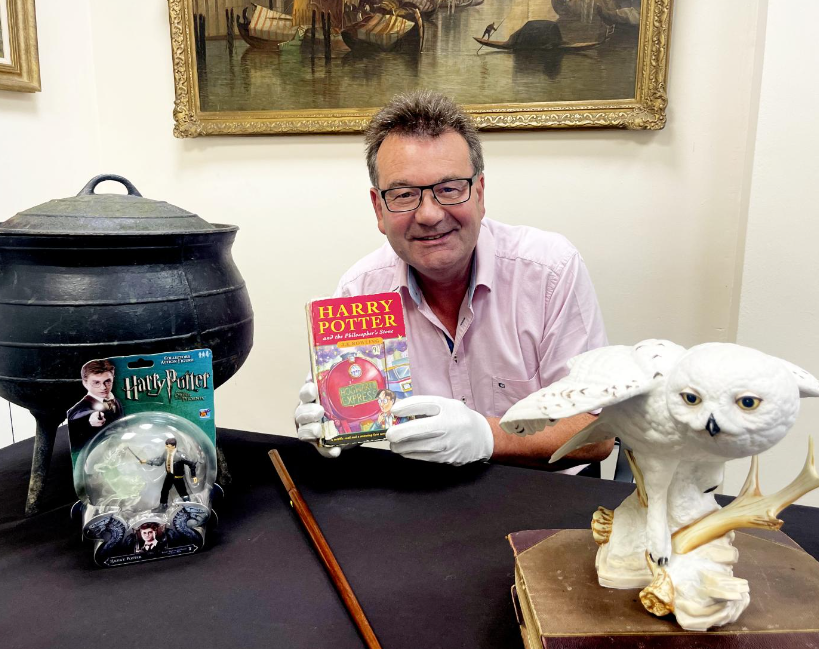 A rare copy of the Harry Potter novel
The man's sister – who asked not to be named – said: 'When he moved into the house four years ago, he literally put everything into hundreds of boxes, many of which went in containers. We knew he got the book but if you asked him to find it in any box, he couldn't So".
According to the woman, the man had spent his entire life collecting books and memorabilia. "He would go to church fairs and mix sales and would come back with a stack of annuals or comics," she recalls.
.
#rare #copy #Harry #Potter #sale #expected #price #Pictures
Jordan Miscellaneous news
Source : اخبار الاردن