Mix
Watch your child.. Know what changes in the infant's development from 1 to 3 months
Amman Today
publish date 1970-01-01 03:00:00

When the family is blessed with a new baby, all its members eagerly watch the moments of his growth, and everyone races to provide love and support for the child by taking care of him, providing him with the necessary care, and providing him with a supportive and loving environment. In our next report, we help you to observe the child's growth and development during the first three months of his life, according to what was published by the website. parents"
Watching your face
Your baby will start to look at your face as a whole, rather than just focusing on the eyes. Consider purchasing an unbreakable mirror to hang near your child's bed. They will love seeing their facial expressions and movements
Smiling at your voice
As an important 1-month milestone, your baby will smile when he recognizes your voice, as it reminds him of food, comfort, and warmth. Talk to him through dramatic baby talk; High-pitched, slow and exaggerated sounds are probably their favourite.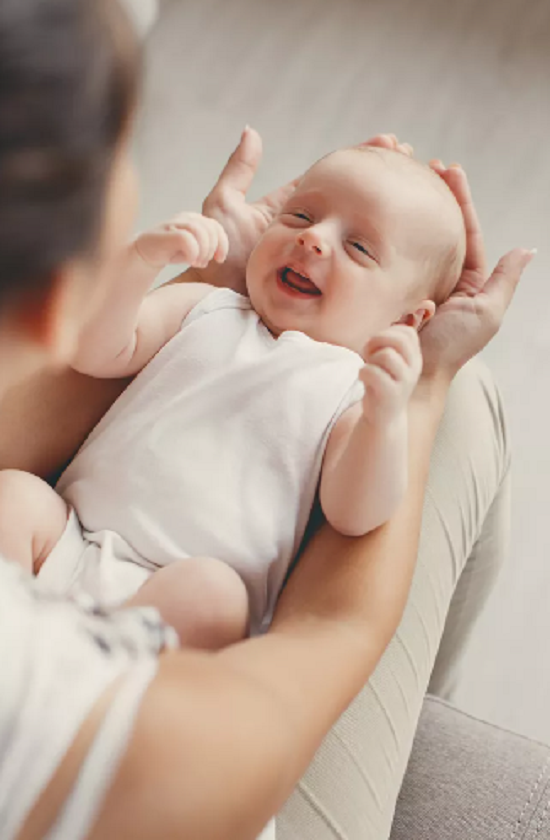 Smile at your voice
Develop a social smile
Soon your baby will develop a real smile. Encourage this one month milestone by "smile talking" to him. Sometimes he will smile big at you and even babble to get your attention. Smile immediately to encourage this behavior.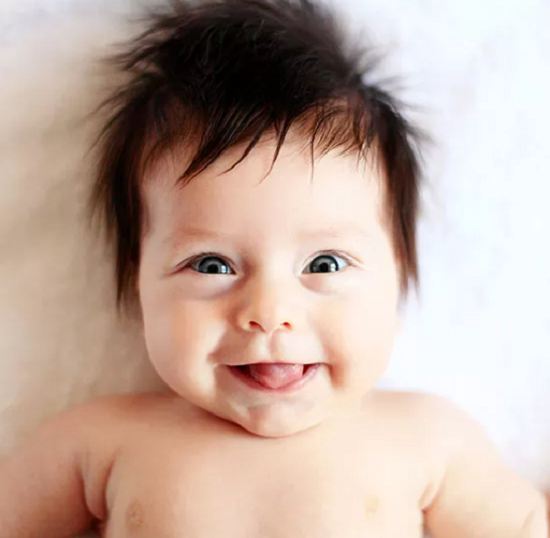 Develop a social smile
Tracks moving objects
As your baby's vision develops, he should start following moving objects with his eyes. Encourage this 3-month-old's milestone by hanging a sparkly moving toy above the crib or changing table. Set it to a low speed at first, and as your child gets better at following things, gradually increase the speed setting.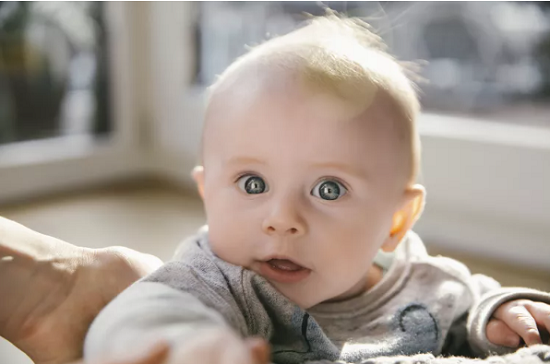 Track moving objects
babbles
Months before uttering his first word, your baby will babble as a form of verbal communication. Parents should read to their children more often; Babies especially like books with bright pictures and high-contrast patterns that provide visual stimulation.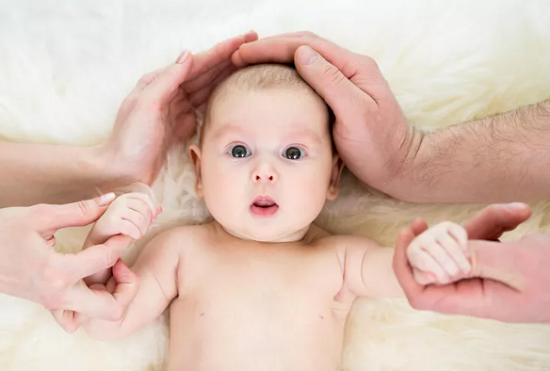 babble
Raise the head and chest
In the first few months of his life, your baby should start to hold his head up, even if it's just for a few seconds during the tummy time. This procedure will strengthen the neck muscles. Soon, they'll be raising their arms and shoulders, too.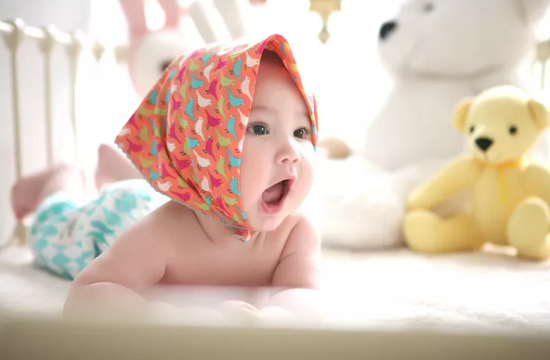 Lift the head and chest
Stretches and kicks while lying down
As your baby develops lower body strength, he may stretch and kick while lying down. Some babies learn to roll from front to back as a milestone; Make sure you pay close attention so they don't get hurt or fall to the ground.
Stretch and kick while lying down
He enjoys other children
Kids can be social too! When your baby is alert and happy, allow friends and family to hold him. As they become more comfortable with others, join a playgroup with children around their age. Also, be prepared for your baby to cry when playtime is over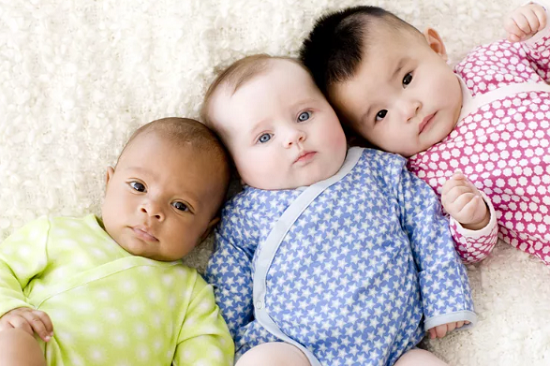 Enjoying other children
imitation of sounds
Babies learn by imitation, so they will start imitating sounds at about 3 months. Children learn a lot about rhythm by listening to the language of adults.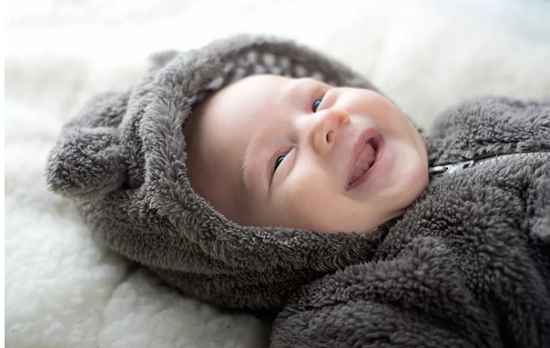 imitation of sounds
express physically
Your baby will become more in touch with his face and body language. Screaming and crying are signs of being hungry, wet, tired, lonely, or uncomfortable.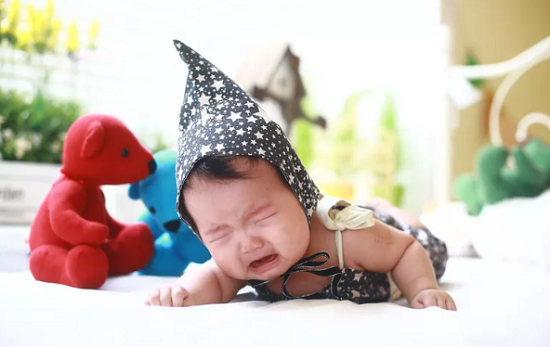 Be physically expressive
Turning the head towards the sound
At around 3 months, your little one may start turning his head towards interesting sounds. Encourage this cognitive development by introducing your baby to many different sounds. Sing to him, take him on errands, and go for a walk..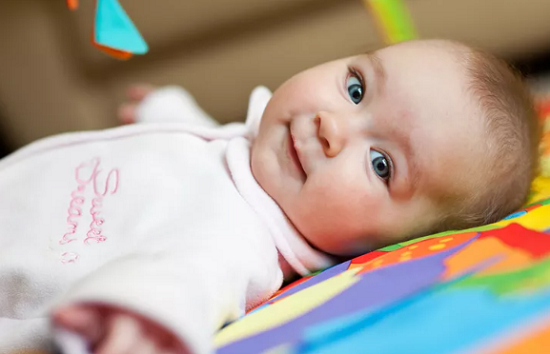 Turning the head towards the sound
imitation of movements
Besides imitating your voice, your baby will also imitate your movements and facial expressions. Play with your child while holding his hands in yours, singing nursery rhymes with movements.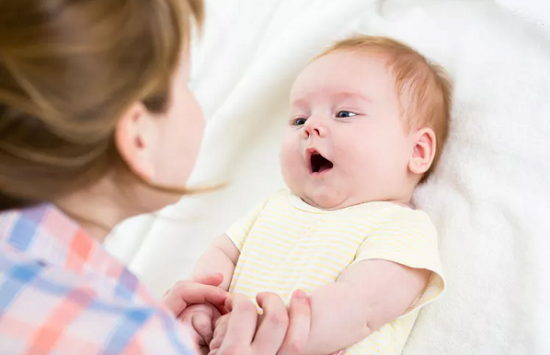 imitation of movements
.
#Watch #child #infants #development #months
Jordan Miscellaneous news
Source : اخبار الاردن