Mix
For the sake of summer.. Simple ideas and unique designs for your home balcony
Amman Today
publish date 1970-01-01 03:00:00

When you live in an apartment whose walls control you, the balcony is an important extension of your living space, as the balcony takes you outside for entertainment, people-watching and fresh air, so it must be taken care of with new ideas and designs that make it more attractive, and in the following lines you can recover some of the new ideas that It is suitable for balcony designs that give you some happiness inside the house, according to the "thisoldhouse".
balcony design ideas
Cover the floor
Ordinary concrete is unattractive and is the most commonly used material for porch floors. If your porch floor requires improvement, choose a flooring that matches your style, consider laying tiles that complement your home décor, and you may want to lay down a layer of artificial grass carpeting that will make the area feel more like an outdoors place.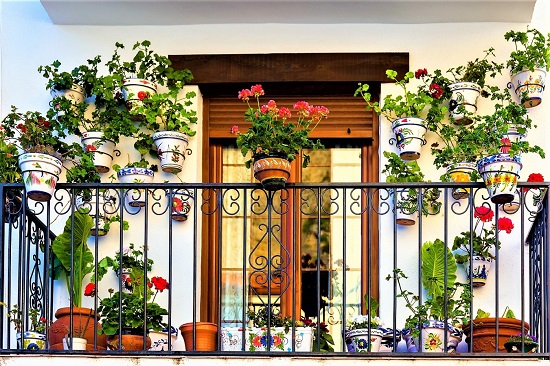 Planting design for balconies
Choose the perfect lighting
For an elegant evening, hang the fairy lights cascade from the ceiling of your balcony, then hang a curtain of lights on the wall! Use candles or a glass lantern where it's safer than an open flame, and if you want task lighting for your evening reading, install an adjustable wall sconces above a chair.
Protect your privacy
If you'd rather your neighbors not see you enjoying your morning coffee, hang curtains from the ceiling above the railing. Opaque curtains will block the afternoon sun while the blades let in a beam of light.
Go green and plant things
Add plants to your balcony if you enjoy gardening but don't have a patio. It gives you the feeling of being outside in nature. Even in a limited space, you can grow flowers, herbs, and vegetables. If you don't want to take up space on the floor, consider hanging planters, or hanging baskets from the ceiling. .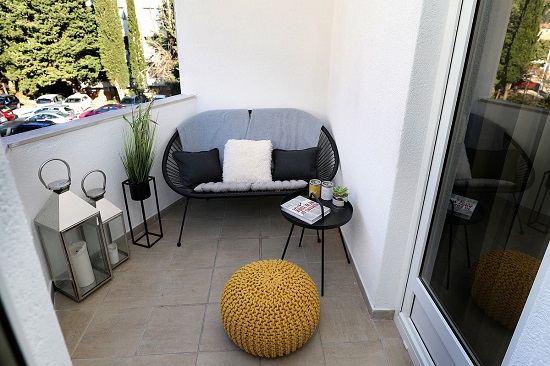 Balcony decor
Foldable furniture for extra space
Choose foldable dining room furniture stored against the wall if you have a small balcony, unfold the fold for your morning coffee or when you have a friend over for drinks, then fold and unfold the yoga mat for your morning routine.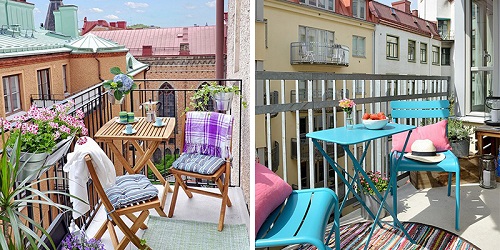 Great home porch designs
.
#sake #summer #Simple #ideas #unique #designs #home #balcony
Jordan Miscellaneous news
Source : اخبار الاردن