Mix
5 aesthetic benefits of using bitter almond oil on the skin.. killing bacteria, the most prominent of them
Amman Today
publish date 1970-01-01 03:00:00

Many girls believe that bitter almond oil has no benefit unlike regular or sweet almond oil, although almond has many benefits for the skin and skin, as it is considered one of the most beneficial natural oils, as among its benefits is that it can be used as an antidote It is anti-bacterial, anti-fungal, soothing and anesthetic for the skin, and "The Seventh Day" reviews many of the aesthetic benefits of bitter almond oil that make you indispensable for it completely, according to the website's bulletin.cubii".
Prevents fungal growth
The ancient Egyptian papyri recorded that they used almond oil to maintain healthy skin, help it avoid fungal infections, and deep cleanse the skin. It is also a quick treatment for skin infections, eczema, psoriasis, etc., as it has an anti-inflammatory and anti-bacterial effect.
Kills bacteria
Bitter almond essential oil is considered antibacterial, and it is very useful in eliminating germs, and it can help avoid bacterial infection, in addition to that it can maintain the health of the body by eliminating diseases caused by bacteria in the body, and it can be used externally, and it is considered an alternative Stronger than antibacterial soap.
Almond oil
It has a calming effect
Almond oil gives a feeling of numbness when used superficially, and it is a natural alternative to anesthesia, especially when removing hair, as it is used superficially only, and it also uses "sunblock" as a sunblock.
Maintain healthy skin
It can be used as an effective moisturizer and laxative, and by using it, it can reduce the incidence of aging, and prevent cracking of the skin, so it helps maintain healthy skin.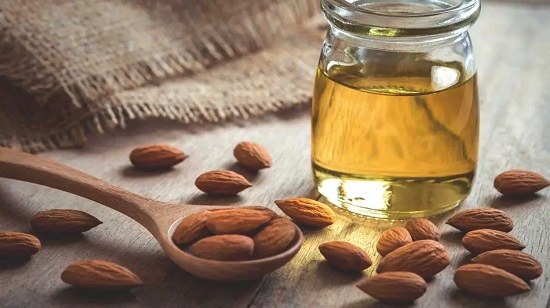 Benefits of almond oil
Maintaining healthy hair
Bitter almond oil is widely used in the ingredients of hair products, as it helps in strengthening the hair, and it is also useful in hair shine, so it is common to use almond oil as a hair conditioner or hair tonic, as it contains a pleasant and distinctive smell.
.
#aesthetic #benefits #bitter #almond #oil #skin #killing #bacteria #prominent
Jordan Miscellaneous news
Source : اخبار الاردن