Mix
Frog face shoes are the most prominent summer shoe trends for 2023.. back in the 1980s
Amman Today
publish date 1970-01-01 03:00:00

Many people are keen when choosing shoes to match the colors of the clothes they wear and also the occasion they want to go to, but recently some brands specialized in designing shoes surprised us with different and strange designs that many are not used to, perhaps the most recent of which is a summer shoe with a frog face, according to As stated by the siteinsider".
The truth is that the shoe designed with a frog's face is not a modern design, as it appeared in the eighties, when it was among the trends of children's shoes during this period, and the British princes Harry and William appeared in it in their childhood.
Frog-faced shoes are back in all fashion weeks, as part of classic fashion trends that are back again, as last January, the brand launched JW Anderson British first time a group of Wellipets Frog Clogs As part of her fall/winter collection at Milan Fashion Week, she featured models wearing rubber boots with elegant coats and suits..
The shoes are designed with frog faces with yellow eyes and red mouths, inspired by designer Jonathan Anderson, according to the website. wellipets .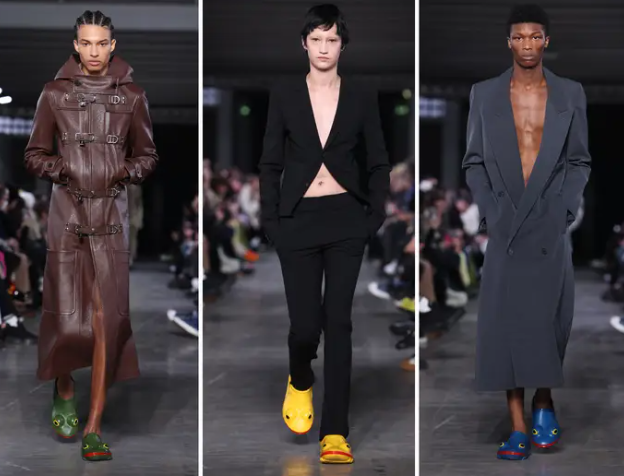 Shoe appearance in fashion weeks
It was the famous frog wellipets Also a childhood staple for many other children of the 1980s and 1990s, including Princes William and Prince Harry, the shoe-wearing duo posed as a child for a photo with their mother, Princess Diana, during their visit to the club. Cirencester Park Polo Club in 1987.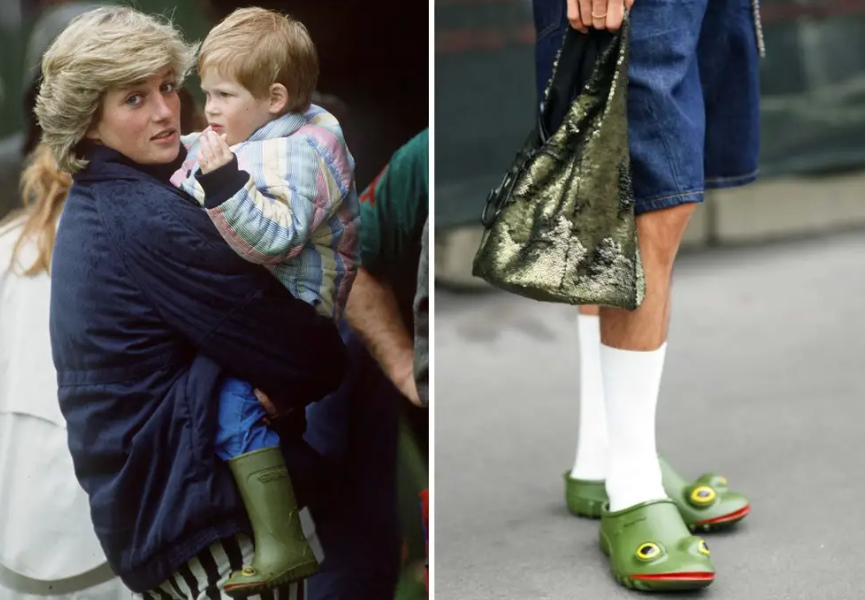 Princess Diana with her baby
The shoes were seen in the spring/summer fashion shows at Milan Fashion Week that took place earlier this month and featured models wearing the shoe. JW Anderson's.
The shoe is available for sale in shops for $ 510 and comes in green, yellow and blue.
.
#Frog #face #shoes #prominent #summer #shoe #trends #1980s
Jordan Miscellaneous news
Source : اخبار الاردن