Mix
How to make sausage tagine with potatoes.. Distinctive dishes
Amman Today
publish date 1970-01-01 03:00:00

Sausage casserole with potatoes is one of the dishes that can be eaten on your lunch trip, which can be prepared in less than 20 minutes inside your kitchen and at a lower cost than restaurants, so "The Seventh Day" reviews, in the following lines, how to make sausage casserole with potatoes in the manner of Chef Fatima Abdel Moneim, and also It can be served with other dishes that vary between rice dishes and sometimes favorite grills, according to desire, or it can be served alone with a white rice dish and salad
Preparing potatoes with sausage
How to make potato casserole with sausage: Ingredients


4 Potatoes cut into cubes
250 grams of sausage

A tablespoon of ghee

One tablespoon of minced garlic

Chopped medium onion

Pepper slices

A cup of tomato juice

2 cups of meat broth

salt and spices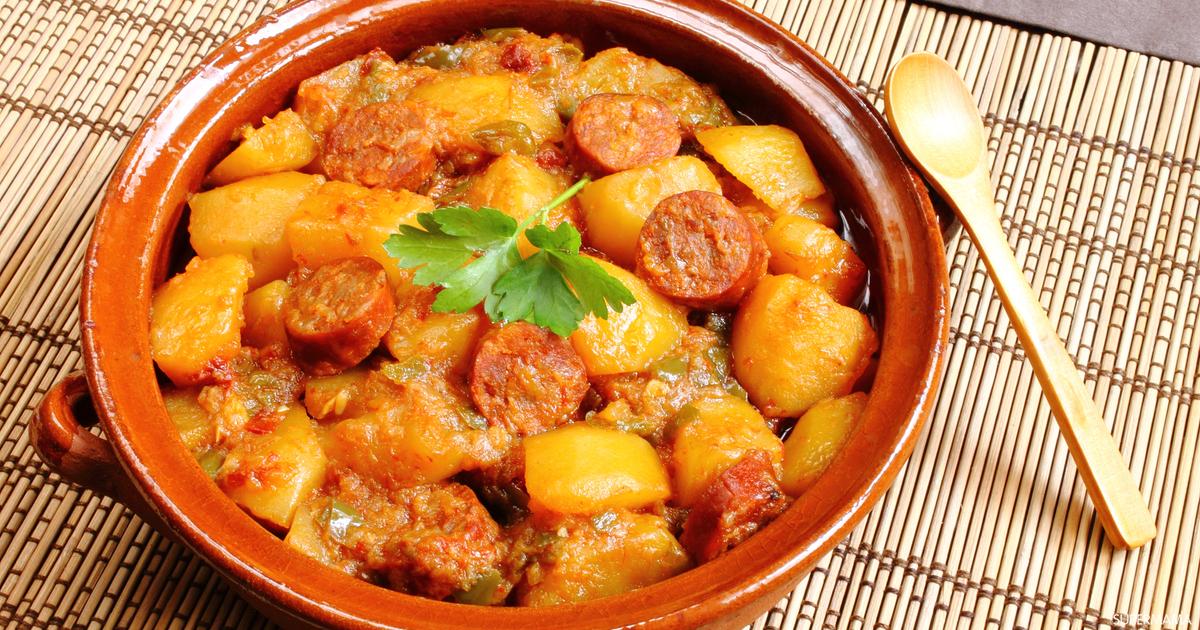 Potato casserole with sausage
How to prepare potato casserole with sausage:

Prepare a bowl, then add ghee with onions

Then stir for a minute, then add garlic, pepper slices and sausage

Then stir for 3 minutes

Then add salt, spices, tomato juice, broth, and potatoes

Then leave it on low heat for 15 minutes

Then prepare a tagine or pyrex

Add potatoes with sausage

Then put it in a hot oven at 200 degrees for 15 minutes, and it is served with white rice, green salad dishes, and others according to desire. It can also be served with juices that contain acids such as orange and lemon.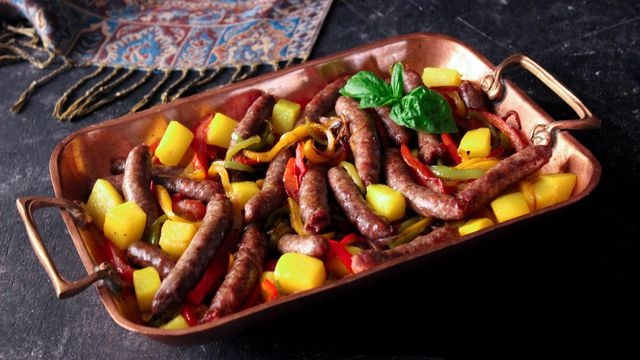 Potato casserole with easy ingredients
.
#sausage #tagine #potatoes #Distinctive #dishes
Jordan Miscellaneous news
Source : اخبار الاردن