Mix
Gemstones used in massage to get rid of negative energy..not just for decoration
Amman Today
publish date 1970-01-01 03:00:00

We usually use precious stones to adorn them by wearing them such as rings, necklaces, or earrings, or to decorate the head, or even to exploit their distinctive energy, whether to bring luck, or get rid of the negative energy surrounding us, and many, many uses, but there is something that has not been used. Before, which is a massage with precious stones, in order to get the most out of it, with this massage you can have a clear mind and a healthy body, and for this reason, "The Seventh Day" reviews you the benefits of massage with precious stones, according to the "crystalagatebracelets" website.
Gemstone massage is a direct contact with the vibrations of the body, as it helps to adjust the electrical currents in our body, harmonizing the circulation of oxygen, blood and energy, it also works directly with our energy, and can help remove toxins and get rid of accumulated stress.
De-stress
Quartz stone can be used to relieve tension and body pain caused by nervousness, as massaging it cleanses the body's energy field and helps boost the immune system.
De-stress
Lepidolite is used in massage to relieve stress, excessive anxiety, and depression, and when combined with a manual massage, it can have particularly calming effects.
To get relaxed
Sodalite stone is one of the distinctive stones that are used to obtain relaxation, balance hormones, and it restores the balance of the body, and relieves stress.
for speedy recovery.
Amazonite stone can be used to promote general health, speed up the healing process, help heal sports injuries, relieve muscle pain, and get rid of negative emotions.
Getting rid of negative energy
Chrysocolla massage removes negative energy from the body, helps balance thyroid hormone production, and can help stimulate circulation of energy and blood throughout the body.
Getting rid of muscle pain
Black tourmaline stone can be used to relieve muscle pain, feel relaxed, absorb negative energy, and act as a deep energy cleanser, helping to relax muscles and strengthen the immune system.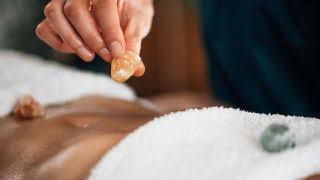 Gemstones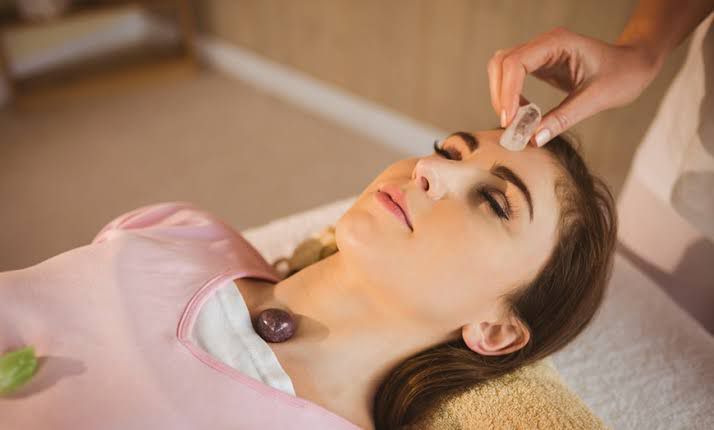 Gemstone massage
.
#Gemstones #massage #rid #negative #energynot #decoration
Jordan Miscellaneous news
Source : اخبار الاردن