Mix
GPS-enabled, anti-slope, phone-connected AI stroller
Amman Today
publish date 1970-01-01 03:00:00

Artificial intelligence is everywhere these days, and the humble stroller industry is no exception Gluxkind to the Canadian baby stroller maker to launch the world's most advanced artificial intelligence-powered stroller. The stroller was originally revealed at the Consumer Electronics Show (CES).CES) for this year.
The new baby car is considered one of the technological wonders compared to most other strollers, as describing it as a stroller seems somewhat unfair, considering that it is more of a high technology that many can independently rock your child to sleep, and help the user on steep and steep slopes, And constantly monitoring the surrounding environment through a set of sensors and cameras.
Among many other cool functions, it may look like a normal stroller at first glance, but it is actually a small battery-powered car powered by artificial intelligence.
Stroller resists the slopes
The stroller provides adaptive push and break assistance, which handles up and down inclines with ease, even when the stroller's bottom drawer is full of groceries. Built-in 360-degree sensors detect and follow the sidewalk and avoid obstacles while staying within reach of the user by detecting the proximity of their smartphone, according to odditycentral.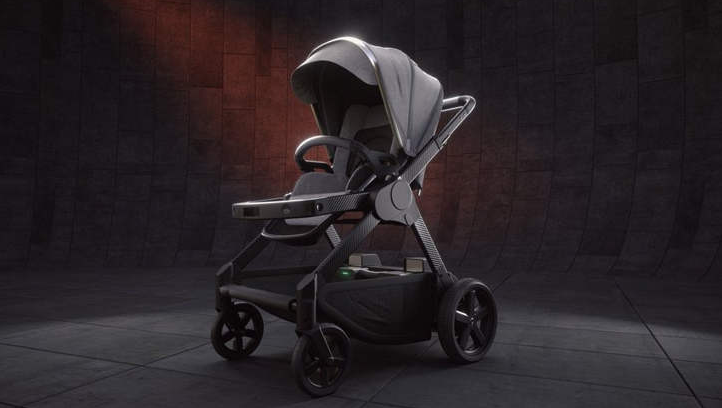 The new stroller
The stroller gently moves to help baby fall asleep
When the baby is inside, the buggy can be put into position Rock-My-BabyAs it gently moves back and forth on its own, to help baby fall asleep easier, the stroller features a built-in white noise generator.
Charging the battery of the stroller
Charging the battery for 3 hours is said to be enough for about 6 hours of use. The trolley can be paired with smartphones and can be monitored via GPSso you can keep track of its whereabouts at all times.
Stroller price
If the most advanced AI-powered stroller sounds like a dream come true, just wait a few more months to own one, but it's estimated at around $3,800, down payment of $200 down payment and is set to launch next April.
.
#GPSenabled #antislope #phoneconnected #stroller
Jordan Miscellaneous news
Source : اخبار الاردن