Mix
It replaces a monastery for monks.. Details of a hotel that hosted the filming of "The White Lotus" series
Amman Today
publish date 1970-01-01 03:00:00

After the success of the seriesThe White LotusAnd he won the best limited work in the "Golden Globe", revealed the website cnnMany details about the hotel that hosted the filming of the series, as the report confirmed that the hotel is ideal for filming a new part of the successful work, as the island of Sicily, which enjoys baroque villas, beautiful gardens, and dramatic landscapes.
The series reflects all the exciting and sometimes dangerous adventures of wealthy vacationers staying at the beautiful "San Domenico" hotel, a 5-star resort in Taormina, where the hotel dates back to the fourteenth century on the grounds of a former monastery, with a unique view of Mount Etna.
The atmosphere of the series
The hotel manager, Lorenzo Maraviglia, revealed to L.L.CCNN: "The real atmosphere of the resort is very similar to what you see in the series..it is vibrant..and revolves around Sicily and its guests, including Madonna and Sharon Stone." The series was filmed and produced by HBOin the regions of Taormina, Noto, Cefalu, and Palermo.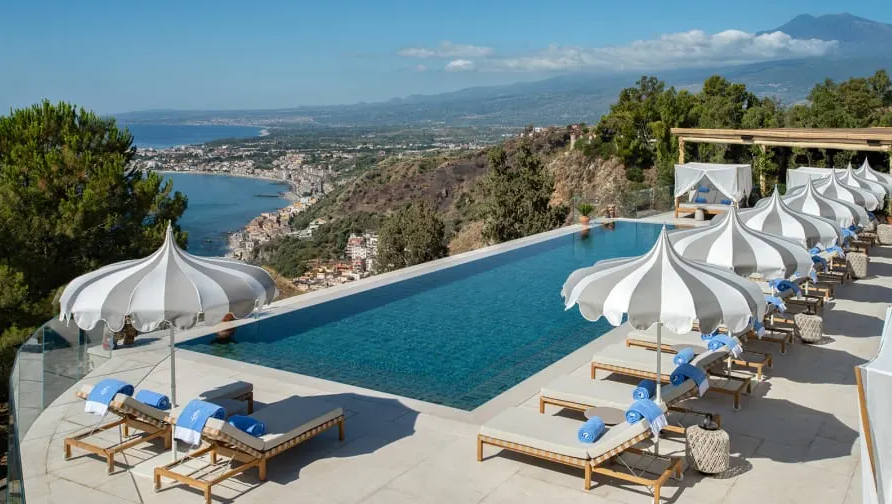 The hotel from the inside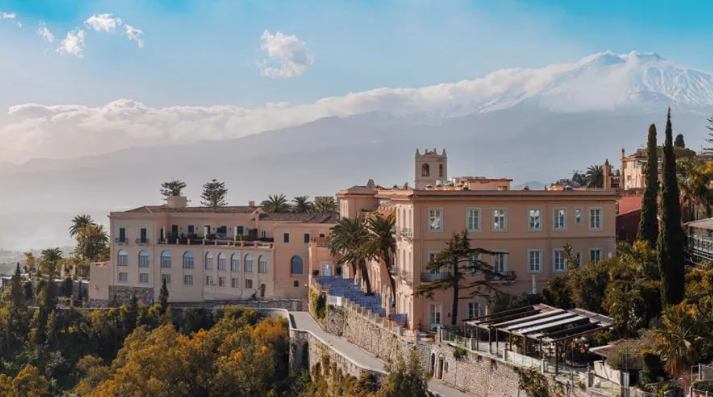 the hotel
The hotel offers the same level of service as in the chain
And while guests may not have the same energizing experiences in "The White Lotus," Maraviglia insists his hotel will offer the same level of service as the show's characters.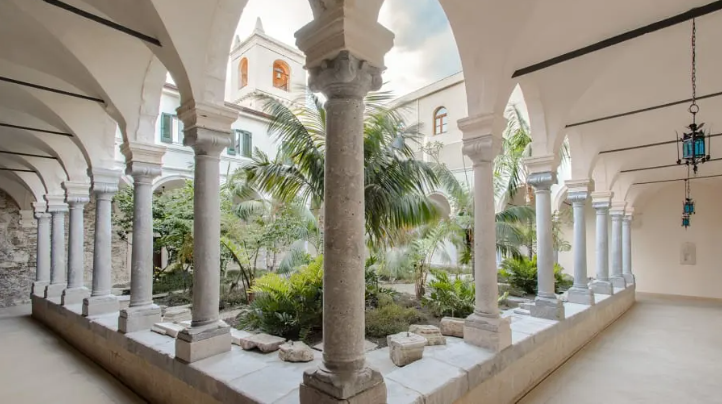 Archaeological place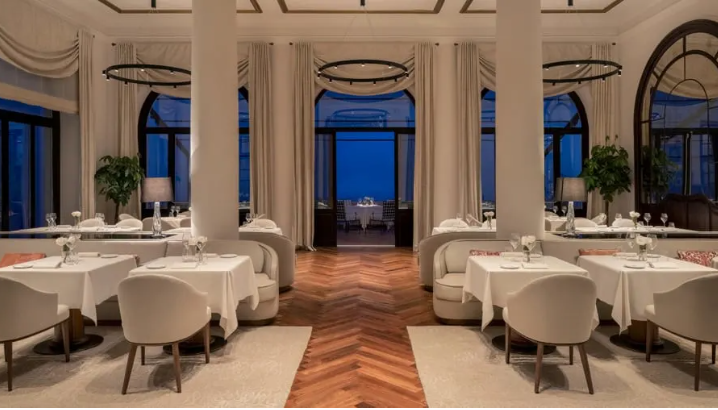 dining room
He added, "The success of the series depends on the reality of what is happening in a luxury hotel, the interaction between employees and customers, and between the customers themselves, and visitors to the San Domenico Hotel will find the place exactly as it is depicted in the series."The White Lotus".
During the series, some guests make strange requests, but the hotel manager, in fact, has to deal with expensive requests since the hotel opened last year.
Some scenes were filmed in the "Villa Tasca" palace of the Renaissance, as it is located near the city of Palermo. The palace is located inside a lush garden, and embraces luxurious frescoes, statues, large rooms, and a wonderful swimming pool with fresh spring water.
.
#replaces #monastery #monks #Details #hotel #hosted #filming #White #Lotus #series
Jordan Miscellaneous news
Source : اخبار الاردن