Mix
How to make oatmeal biscuits with chocolate.. for the sweetest snack between meals
Amman Today
publish date 1970-01-01 03:00:00

Every woman is keen to provide her family with all that is delicious and enjoyable, from healthy and delicious meals at the same time, whether food or sweets, and certainly everyone loves sweets without exception, the young before the old.
There is an easy and quick way to make biscuits with oats and delicious chocolate, for breakfast in the morning or as a snack between meals, and oatmeal is useful and makes a person feel full for a long time, and this method satisfies everyone's tastes, so learn the method of preparation according to the "allrecipes" website.
Chocolate Oatmeal Cookie Ingredients
1 cup of all-purpose flour
3 tablespoons of unsweetened cocoa powder
1 teaspoon of baking powder
Half a teaspoon of baking soda
Half a teaspoon of salt
Half a teaspoon of ground cinnamon
Half a cup of ghee
Half a cup of brown sugar
Half a cup of white sugar
A big egg
1 teaspoon vanilla
A cup and a half of oatmeal
A cup of semisweet chocolate chips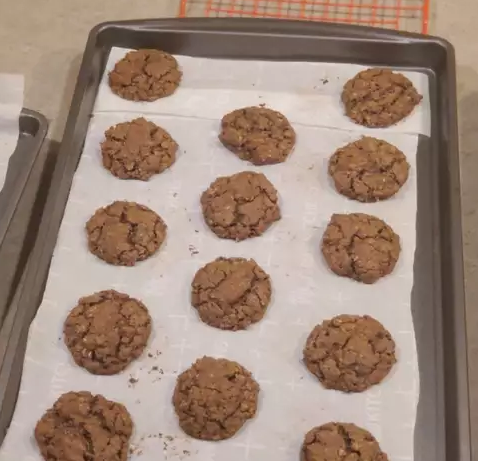 bakes
How to make oatmeal cookies: step one
Preheat the oven to 350 degrees Fahrenheit, about 175 degrees Celsius
The second step
In a large bowl, stir the flour, cocoa, baking powder, baking soda, salt, and cinnamon together well and set aside, until other ingredients are prepared.
The third step
In another large bowl, beat the ghee, brown sugar, and white sugar using an electric mixer until the ingredients are light and smooth, then beat the eggs with the vanilla.
The fourth step
Add the flour mixture with a wooden spoon and mix the oats and chocolate chips well until the mixture is homogeneous. Those who do not want chocolate in this recipe can add raisins instead.
Fifth step:
We form small biscuits and place them in the form of small circles on an oven tray lined with parchment paper.
Sixth step:
Bake the biscuits in the preheated oven until its edges become golden in color, and it takes about 8 to 10 minutes, and leave until it cools on parchment paper, then put it on a serving dish after it has cooled completely.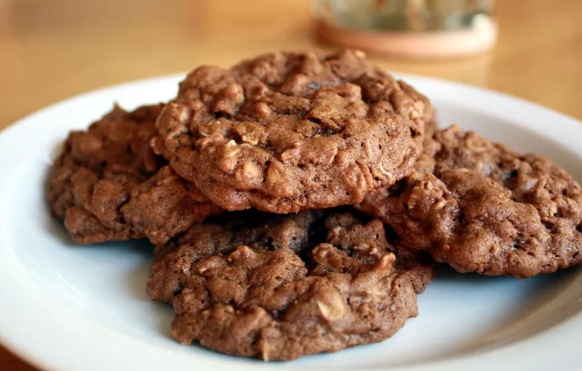 Oatmeal cookies
.
#oatmeal #biscuits #chocolate #sweetest #snack #meals
Jordan Miscellaneous news
Source : اخبار الاردن