Mix
How to make eggplant fatteh with minced meat and white sauce
Amman Today
publish date 1970-01-01 03:00:00

Eggplant fatteh with minced meat is a food rich in many vitamins and provides the body with many useful elements. It is also an easy-to-prepare food, so the seventh day reviews, in the following lines, how to make eggplant fattah according to the method of Chef Fatima Abdel Moneim, with easy ingredients and a delicious taste.
How to make eggplant with minced meat
Eggplant Fattah with Minced Meat: Ingredients:
250 grams of minced meat

One eggplant cut into cubes

2 tomatoes cut into cubes

Chopped onion

One tablespoon of minced garlic

2 One tablespoon of chopped parsley

oil

salt and spices
3 Tortilla chips or local bread
How to make white sauce: Ingredients:

Yogurt cup

2 tablespoons of tahini

2 minced garlic cloves

One tablespoon of chopped parsley

salt

2 tablespoons of lemon juice
How to prepare eggplant fatteh

In a suitable container, add a little oil, add the onions and stir for a minute

Then add the meat and stir for 3 minutes until the color of the meat changes

Then add the chopped tomatoes, garlic, parsley, salt and spices and simmer for 15 minutes

Then we cut the bread and fry it in hot oil

Then filter it well and leave it aside

Then we fry the eggplant and filter it well from the oil

Then add the eggplant to the minced meat mixture, and stir until the eggplant blends with the meat
How to prepare white sauce

Mix yogurt with tahini, garlic, lemon juice and salt and stir well

We prepare a serving dish, put the bread first

Then we pour the meat and eggplant mixture on it and distribute it neatly

Then we put the white sauce and decorate it with chopped parsley and toasted pine nuts

It is also one of the foods that can be served in invitations with other dishes, it can be served as a dish on its own, some juices can be consumed according to desire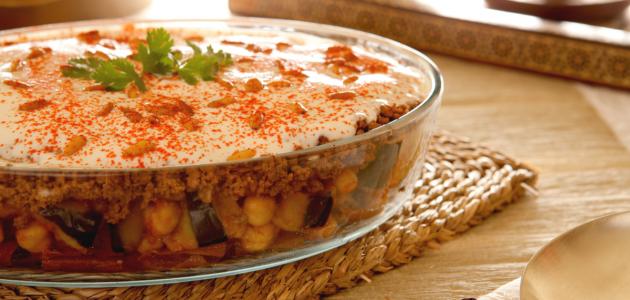 Eggplant Fatteh Ingredients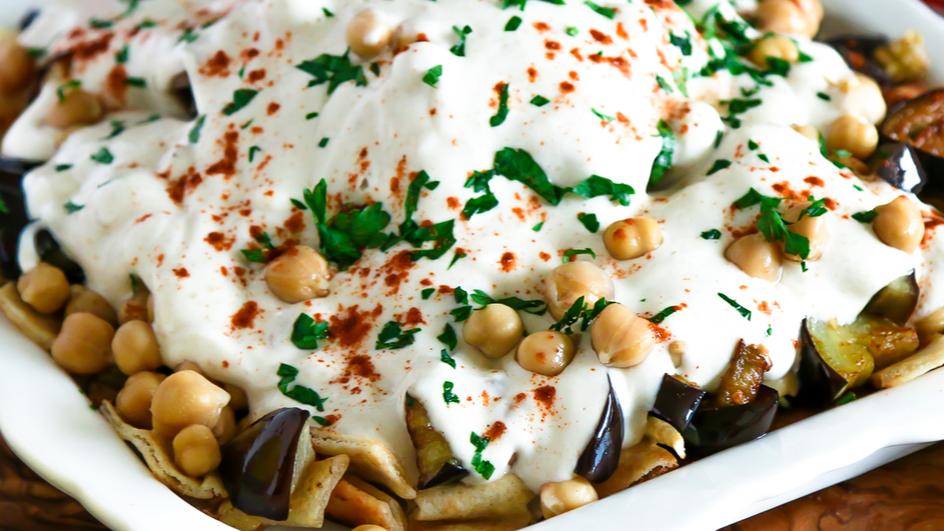 Eggplant fatteh
.
#eggplant #fatteh #minced #meat #white #sauce
Jordan Miscellaneous news
Source : اخبار الاردن