Mix
Your guide to professionally coordinating the pink color in your home decorations..Photos
Amman Today
publish date 1970-01-01 03:00:00

Decorations are a big and wide world, and each person has a different thinking and sense from the other, in coordinating his apartment and choosing the colors for the walls, the furniture, and the pieces and antiques that are placed in the apartment. And the pink color is a wonderful, dreamy, and soft color like the sunset, and many colors suit it, which gives strength to the design that fits it accurately, and to know the colors that suit the soft pink color, you can follow the following report, according to the site.bhg".
Bright pink with dark blue:
Whoever loves pink in furniture can combine it with dark blue for a bold and enthusiastic look, for a bright living room, and pillows can be chosen in hot pink, to be placed on the sofa, and with chairs decorated in wonderful turquoise, with colored drawings in pink and water colors in the painting on the wall for a cohesive look.



Pink, Indigo and Turquoise
Soft pink with gray and gold:
The soft, soft pink color can be chosen to create an elegant and attractive design, and a pink chair can be chosen to create a distinctive decor, with gray walls and furniture, wooden floors full of colors, with a touch of golden color on the frame of the chairs with clear lighting, for a more than distinctive design.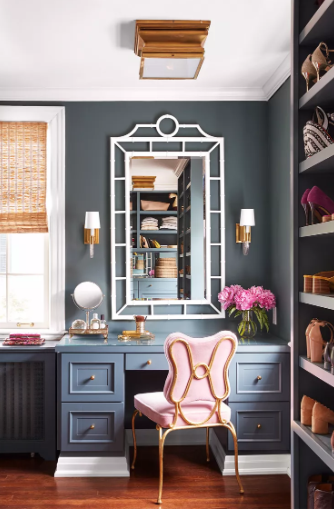 Soft pink, gray and gold
Pink, blue and white:
The living room can be designed in pink and blue colors to be in harmony with each other, through different artistic textiles, with a choice of zigzag carpets colored in many colors that can be placed on a blue carpet to give a wonderful lively character, with the walls painted in cream color with the placement of artistic paintings to make the place bright and amazing.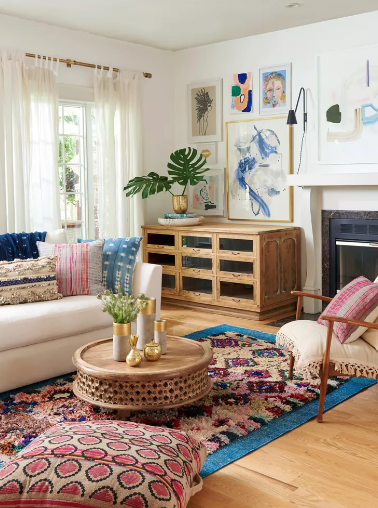 Pink, denim blue, and creamy white
Pink, black and metallic color:
The light pink color can be chosen as a neutral color, and it is suitable in the bathroom while making the walls warm pink, with some black color, on the mirrors and the cushioned floor, to give a glamorous and elegant look to the extreme.


Pink, black and metallic
Reddish pink, orange and fuchsia:
Pink can be chosen for bedrooms with a mixture of orange, with a choice of pink curtains, an orange sofa, and a link with pink and orange media, to make a wonderful blend, to create a modern, self-loving style.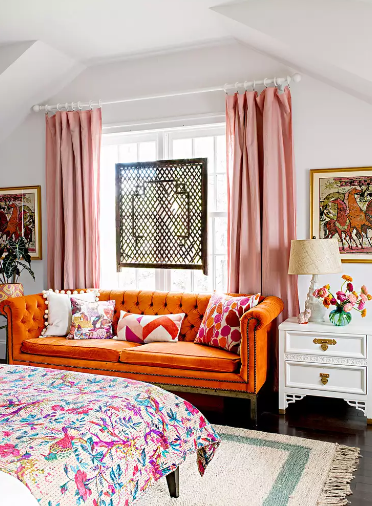 Pink, orange and fuchsia
.
#guide #professionally #coordinating #pink #color #home #decorationsPhotos
Jordan Miscellaneous news
Source : اخبار الاردن