Mix
Its price reaches $80,000. The old Steve Jobs sandal was offered for sale at an auction
Amman Today
publish date 1970-01-01 03:00:00

Despite his death years ago, newspapers still talk from time to time about Steve Jobs, the founder of Apple, and his achievements in his company, but this time the British newspaper "Daily Mail" spoke about the Birkenstocks sandal he was wearing, which was part of his "uniform." During the seventies and eighties of the last century, it is expected to be offered at auction at a price of up to 80 thousand dollars.
The report indicated that it was Steve's chef who found his old, worn sandals.BirkenstockSteve was keen to wear it, as he encouraged technology managers in the seventies and eighties to wear the same outfit when they appeared in different events.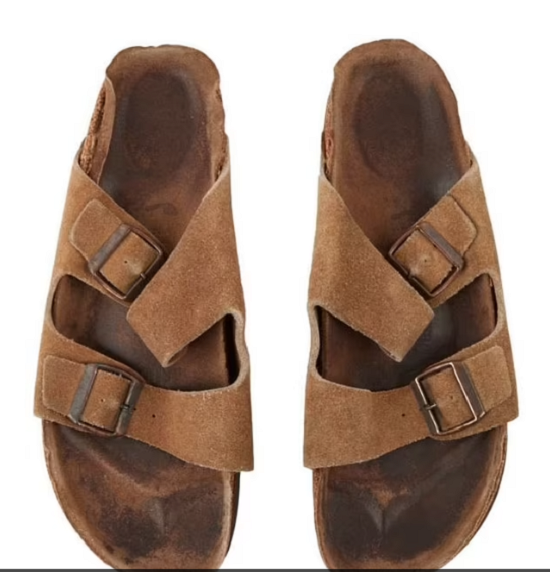 Steve sandals
Auction house predictsJulien's Auctions which intends to conduct the auction, starting on Friday, that the price of the sandal will range between $60,000 and $80,000, as the auction starts at $15,000.
These sandals were worn by Jobs in the '70s and '80s and his chef Mark Chef got them from the trash.
Another picture of the sandal
Bidding begins at 10 a.m. ET on Friday and the winner will also receive a NFT Free sandals.
.
#price #reaches #Steve #Jobs #sandal #offered #sale #auction
Jordan Miscellaneous news
Source : اخبار الاردن