Mix
Vanilla Cupcake Day.. The delicious pieces were invented in 1796.. This is how they are prepared
Amman Today
publish date 1970-01-01 03:00:00

Vanilla "cupcake" is one of the most cakes that can be eaten at any time alone or with a hot or cold drink, and America celebrates Thursday the National Vanilla Cupcake Day, the date on which the world settled on the perfect recipe for it, and its recipe, especially prepared in small cups, was officially written down. 1796 in the first cookbook, which was titled American Cookeryby Chef Amelia Simmons According to the sitenationaltoday".
Vanilla cupcake day
has confirmed Amelia SimmonsIn her book, she relied on cups to make cakes so that they were faster to bake, and could be served individually, without the need to cut them. Cupcake" is a metaphor for how it is baked.
And "cupcake" was served in this way in homes only until 1919, when "vanilla" cupcake appeared in bakeries, until it became a staple dessert at children's parties, and at dinners for aristocratic families.
In the early 2000s, the first cupcake-only store appeared in Beverly Hills, California, USA, in 2005.
Everyone can celebrate this day by gathering the children and preparing the vanilla cupcake and enjoying baking it together, while preparing the whipping cream, also made of vanilla, to decorate it, and each child can decorate his own "cupcake" himself, and enjoy that experience.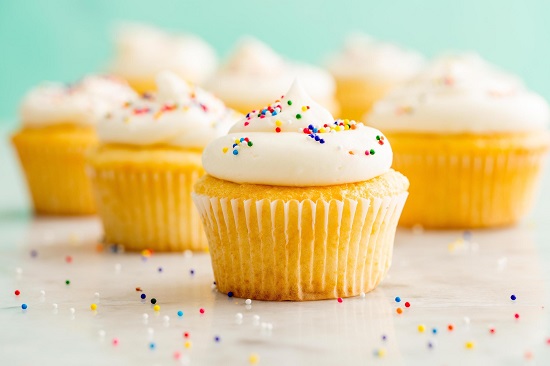 Vanilla cupcake
How to make a vanilla cupcake


In a medium bowl, whisk together the dry ingredients of a large cup of flour, baking powder, and a pinch of salt.
In another bowl (or the bowl of your stand mixer), beat 1 tablespoon soft butter and sugar together on medium speed for 5 minutes until mixture is thick and fluffy..
Beat two eggs with the previous mixture and mix until well combined, then mix in the vanilla.
Reduce the mixer motion to medium speed and add the flour to a third, alternately adding 1/2 cup of the milk, beating well between additions..
Pour mixture into 12 lined muffin tins, fill, and bake in center oven at 350°F for 20-23 minutes, or until a toothpick inserted in center comes out clean.
Then leave the "cupcakes" to cool for 5 minutes in the pan, then remove the cupcakes to a wire rack to cool completely, then decorate with the Chantilly cream and vanilla.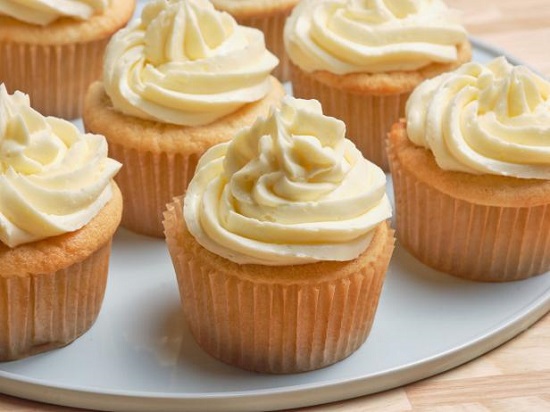 How to make a cupcake
.
#Vanilla #Cupcake #Day #delicious #pieces #invented #prepared
Jordan Miscellaneous news
Source : اخبار الاردن