Mix
Pink pear diamond sold at auction for more than $28 million.. Photos
Amman Today
publish date 1970-01-01 03:00:00

Christie's auction house said the largest pink pear-shaped diamond was auctioned the day before yesterday, and sold for 28.4 million Swiss francs (28.8 million dollars), in an auction organized by the house of rare jewelry, according to the website.bloomberg
The diamond, which weighs 18.18 carats, was estimated before the auction at between $25 million and $35 million..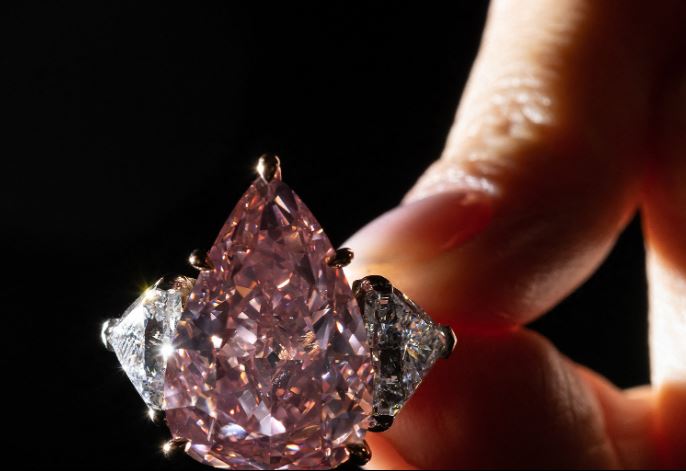 pink diamond
The largest 18.96-carat vivid pink diamond was auctioned by Christie's and fetched $50.4 million in 2018, a world record price per carat for a pink diamond at auction.
The auction house said the diamond was seized by an unidentified Asian buyer. Max Fawcett, head of Christie's jewelry in Geneva, said the stone with a strong, saturated pink color was mined in Brazil more than 15 years ago and declined to identify its owner, but described the diamond as "a true miracle of nature."".
Christie's says the first ever recorded pink diamonds were found in India's Golconda mines in the 16th century, before others appeared over the centuries in places like Africa, Australia, Brazil and Russia.
The pink stone auction followed a showroom tour in New York, Shanghai, Singapore and Taiwan before it arrived in Geneva.
.
#Pink #pear #diamond #sold #auction #million #Photos
Jordan Miscellaneous news
Source : اخبار الاردن