Mix
Ahmed Zewail and Mo Salah.. The murals of Asmarat schools adorn the faces of the pioneers of Egypt
Amman Today
publish date 1970-01-01 03:00:00

The child is raised from a young age on what he acquires of science, arts and literature, whether in basic education or upbringing at home, which later makes them effective personalities in their society, and because the school has a major factor in shaping the child's personality, which prompted the professors and teachers of the College of Fine Arts to make murals The most prominent Egyptian figures and scientists on the walls of the schools of the city of Asmart, where these murals contained portraits of the most important Egyptian figures, including the scientist Ahmed Zewail, the international football player Mohamed Salah, the great writer Naguib Mahfouz and the international surgeon Magdi Yacoub.
Ahmed Zewail and Mo Salah .. Murals decorate the schools of Asmarat
Abdul Hamid Al-Jazzar, the assistant teacher at the College of Fine Arts, said in his speech to "Youm7" that the designs and implementation were in the hands of academics at the College of Arts through the Ministry of Youth and Sports through the "Start With Us" project to develop and raise awareness of young students in the early stages of education, in order to refine their information. He added that in just 9 days, 5 murals were executed by graduates of the Faculty of Fine Arts, including in the free department of the faculty.

And about the materials used, he said that they They used plastic colors, colored dyes and water-based varnishes, and while it seems difficult, the joy of teaching a new generation the value of these pioneers in their field is very important, and he added that he hopes to spread the idea in all schools in Egypt to teach young people influential figures in the past and present so that they have a future Fascinating.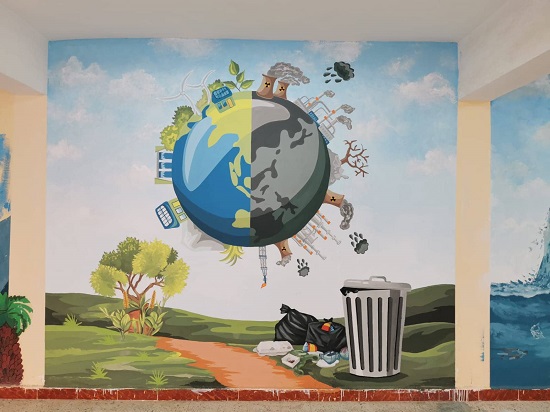 brown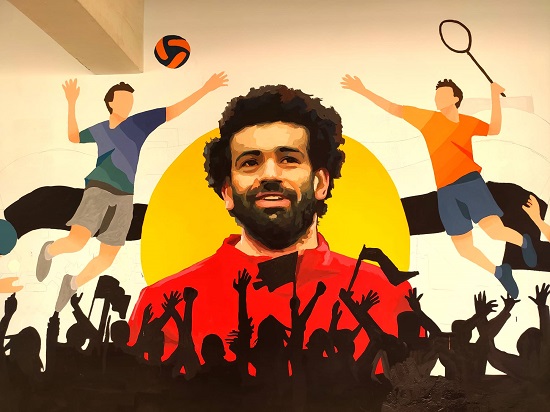 mural design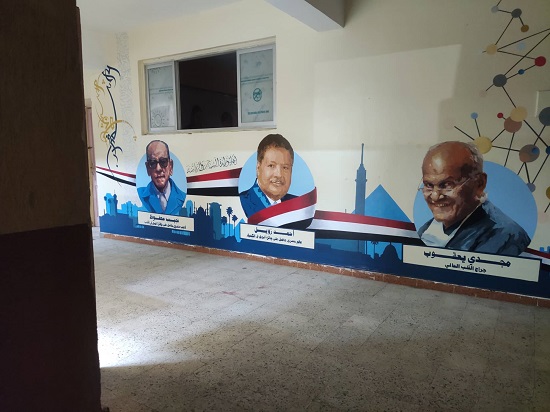 murals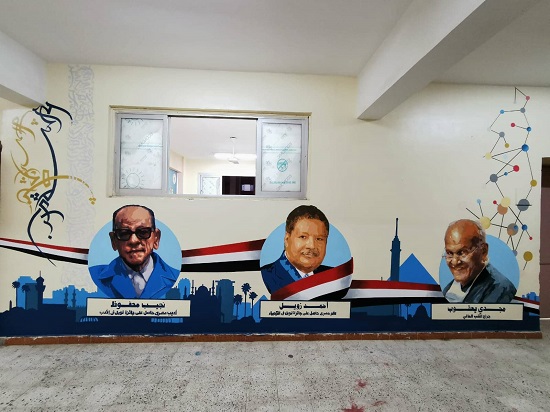 Egyptian scholars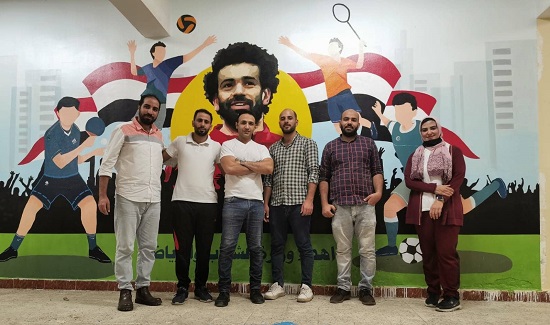 Team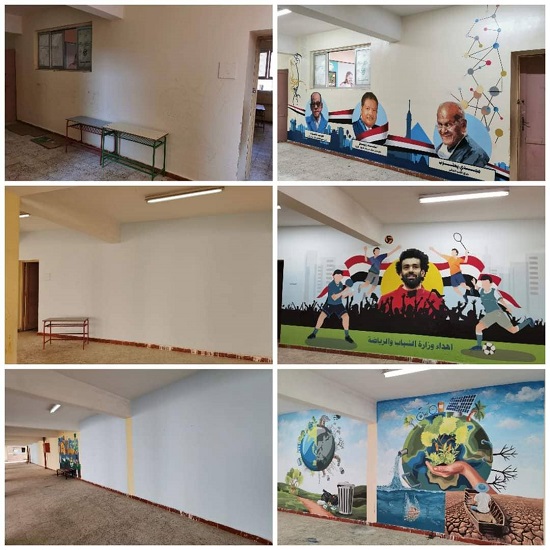 before and after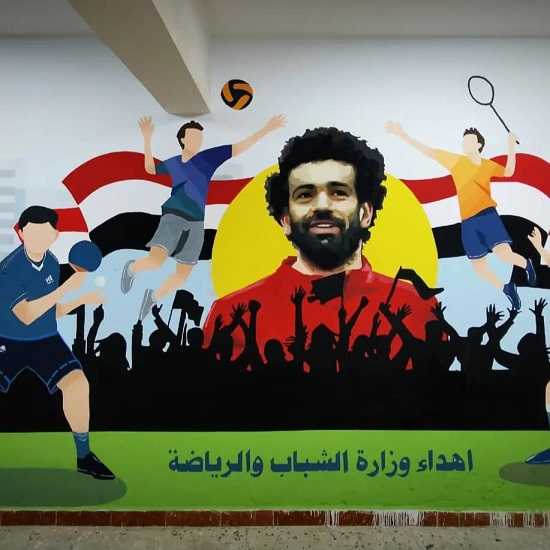 Mohamed Salah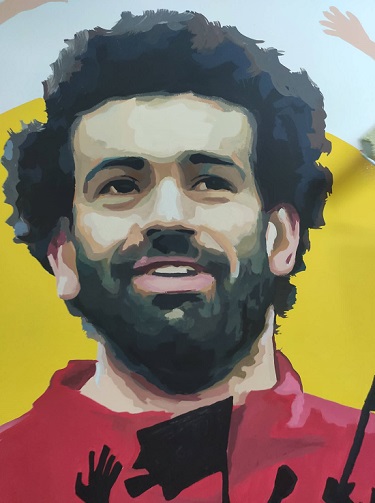 Mo Salah
.
#Ahmed #Zewail #Salah #murals #Asmarat #schools #adorn #faces #pioneers #Egypt
Jordan Miscellaneous news
Source : اخبار الاردن