Mix
Hair, broken glass, and chocolate are the latest nail polish
Amman Today
publish date 1970-01-01 03:00:00

Many resort to doing pedicures at least twice a month in order to get rid of dead skin, and to nourish the nails and help them grow well, and with the rapid progress and development in the work of make-up and the various methods of applying manicure, which has become stable for up to two months by installing nails made of hard gel or Even acrylic, they are artificial nails that you draw the hand and give it an aesthetic shape, but with time many strange shapes of nails have appeared, whether according to the desire of its owner or in line with international fashion that is famous for its strangeness in many times, so "The Seventh Day" reviews the strangest forms of nails according to site "sofeminine" As follows:
Cactus-like nails:
These nails resemble the upper cactus flower that grows on top of the plant in its green color and degrees until it reaches the color of purple, when you look at it, you do not think that it is just carved nails on top of the natural nails.
Chocolate chip nails:
It is a nail design suitable for those who are addicted to chocolate and snacks such as chocolate bars, cookies, cupcakes and molten cakes, as it is a distinctive shape that makes you imagine that you are biting your nails to eat them.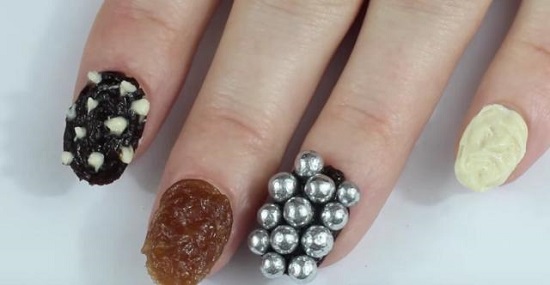 Chocolate cut nails
Broken glass nails:
Broken glass manicure is taking your mind to new heights with its brilliance and subtlety of design, these patterns look so fragile and fake that we would be afraid to break them, it is a design that makes you feel like you are sticking a piece of uneven broken glass on your nails.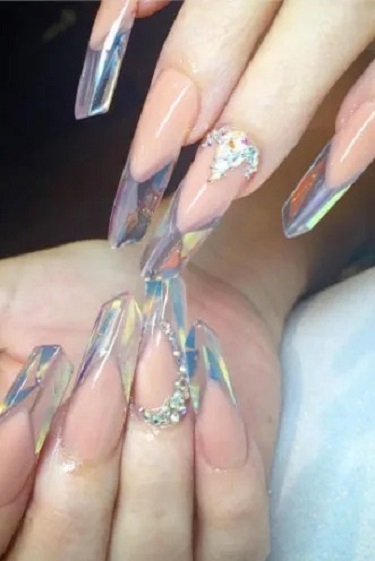 broken glass
nails dispensing kit:
This design is a unique shape that carves the fork, knife and spoon on the nails, not even just painting on the nails, this type of nail is used in fantasy parties, Halloween and costume parties.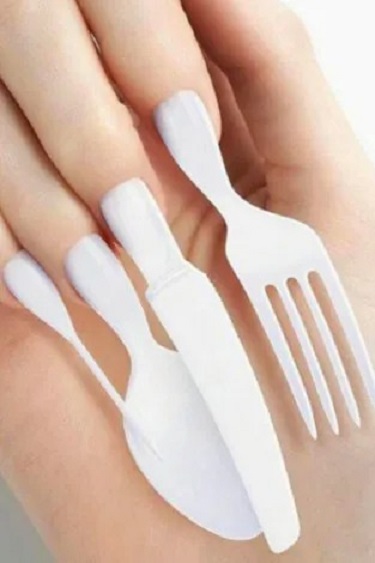 Fork and knife
Hairy or "fur" nails:
In the winter, we resort to using fur to warm us, but have you ever thought about how to warm your nails, as this is a different and distinct way to add an aesthetic shape to the nails that gives a feeling of warmth, especially in the winter season.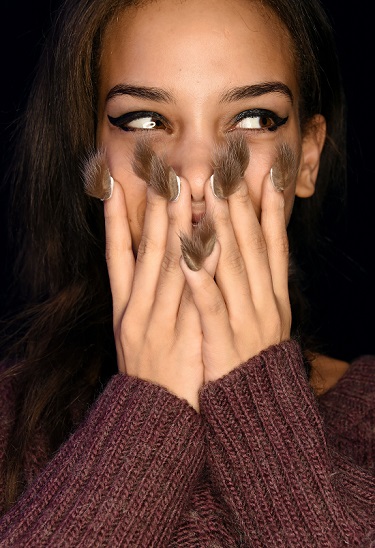 Froe manicure
.
#Hair #broken #glass #chocolate #latest #nail #polish
Jordan Miscellaneous news
Source : اخبار الاردن