Mix
Yahya challenged Down Syndrome and learned business and 3 languages.. The password is to support the family
Amman Today
publish date 1970-01-01 03:00:00

A great struggle arises among parents when they are told that their child faces a health problem, always wondering about continuing the path with the child and how to support him healthily, educationally and scientifically? In the case of Yahya Qandil, 22, his parents considered him a great gift and a wonderful gift from God invaluable, although they had two other sons besides him, but from the first day of his birth they surrounded him with love and care like his brothers until he reached a great educational degree, which is a Bachelor of Business Administration And learn 3 languages.
Yahya's Journey From Down Syndrome To Learning Business And 3 Languages
Mustafa, Yahya's older brother, said in his interview with "The Seventh Day" that they had raised 3 sisters, the youngest of whom was Yahya, whom his parents considered a treasure and a gift from God. Puppies suffer from several heart and movement problems besides Down syndrome, but they never cared, but these words made them insist that Yahya grow up exactly like his brothers without any discrimination.
Yahya suffered since he was an infant with a problem in the pelvic bones that made him adhere to the plaster that covered his legs completely during the period when he was supposed to learn to walk, but the hope was greater, as his brother added that his mother was all the time urging them as brothers to Yahya that we must be by his side, as Their father taught them that no matter what happens, they are like brothers who do not separate but support each other until their last breath. The three brothers remained with each other, especially since their ages were somewhat close, which made the task easier for them, as everything in life they share and even support each other.
He added that the trip was a bit difficult, but it was full of successes, starting with learning equestrian sports and swimming, in which he distinguished himself and won nearly 60 medals. He went to a French university and obtained a Bachelor's degree in Business Administration, and even learned 3 languages ​​in addition to his mother tongue Arabic, which is English, French and Chinese, which is one of the basics of his studies, and he concluded by saying that all there is is determination, ambition, support of parents and their knowledge that nothing is impossible.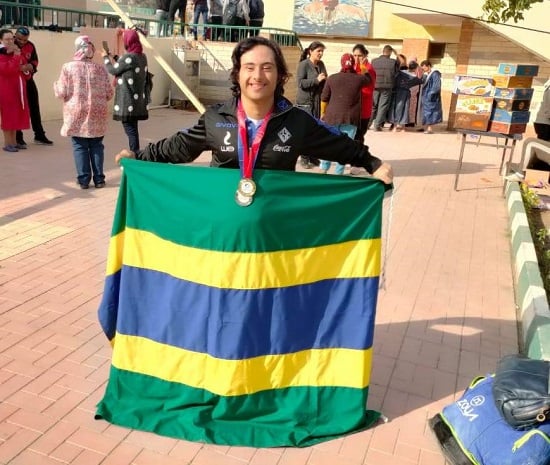 Yahya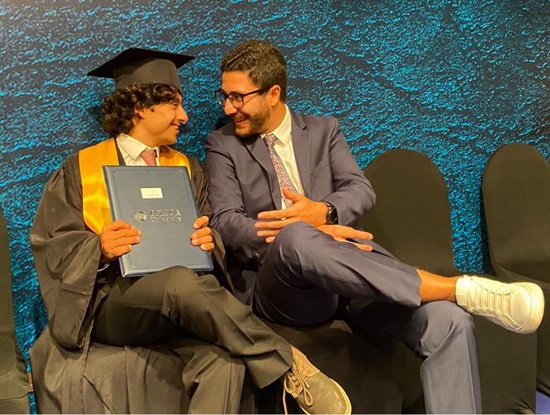 Mustafa and Yahya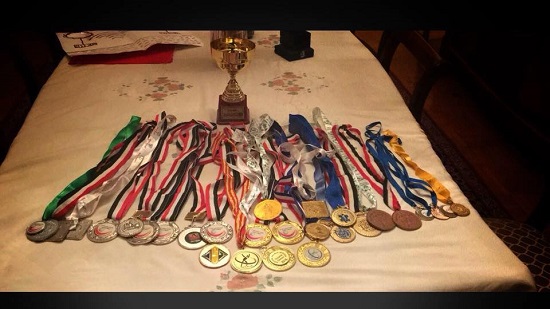 Yahya Medals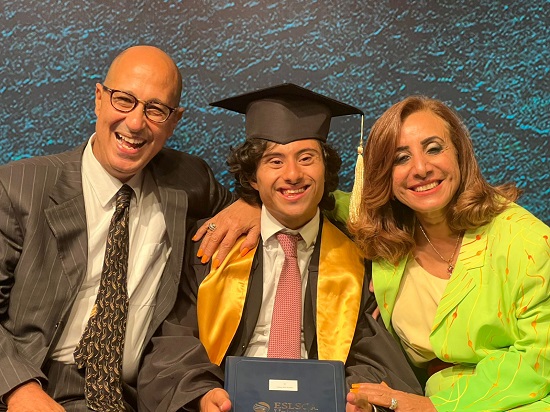 Yahya with his family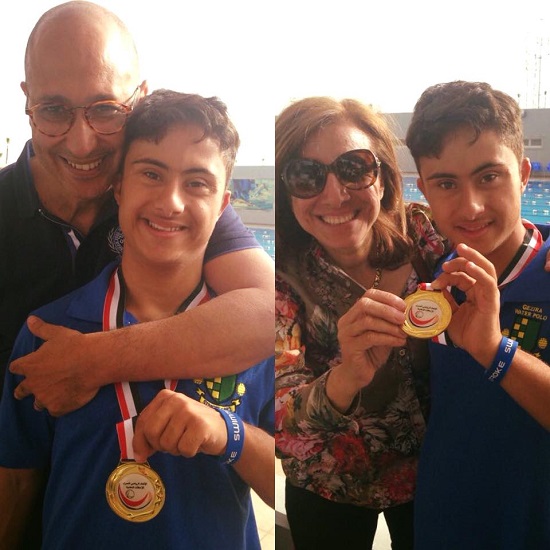 Yahya with his father and mother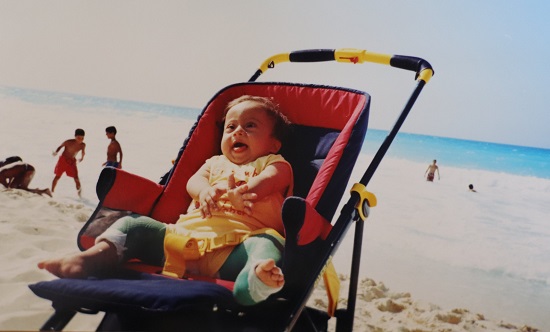 Yahya when he was young
.
#Yahya #challenged #Syndrome #learned #business #languages #password #support #family
Jordan Miscellaneous news
Source : اخبار الاردن