Mix
How to make potato casserole with fish
Amman Today
publish date 1970-01-01 03:00:00

Fish of all kinds is one of the best foods that can be eaten for lunch, as it contains many vitamins, and is also one of the foods that help strengthen the memory of your children, so we will discuss how to make a fish casserole with potatoes on the method of Chef Mai Siam.
How to make fish casserole with potatoes
the ingredients

kilo fish mullet

Half a kilo of potatoes, sliced

bell pepper

optional hot pepper

Bunch of dill, coriander and celery

10 garlic cloves

Lemon juice

salt and cumin

a piece of coal
How to make fish casserole with potatoes

Chop garlic with lemon juice, salt, cumin, dill, coriander and celery

Marinate the fish well with the marinade that was prepared after cleaning it well

Then we season the potatoes with the same seasoning for the fish

Then we prepare a casserole greased with oil, put potatoes, bell pepper and ham

Then put the fish, sprinkle with a little oil and leave for half an hour before putting it in the oven

Then it enters a hot oven on the highest temperature and leaves until it takes a golden color

Then we light a piece of charcoal on a stove and put it in half of the fish casserole on butter paper or tin and put a spoonful of oil on the charcoal and cover the fish well until it drinks all the steam from the charcoal, to get a distinctive flavor.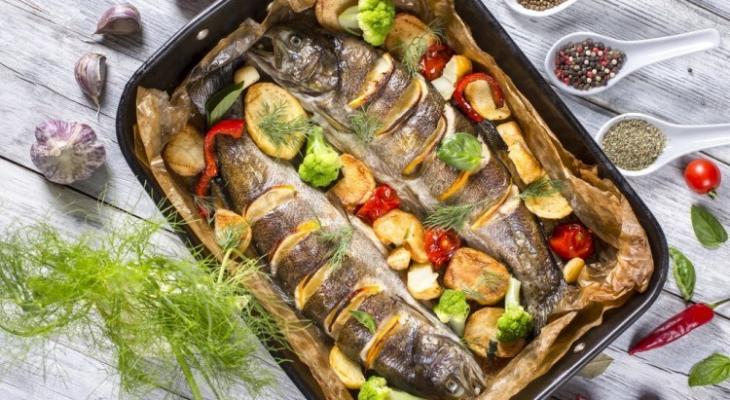 Fish casserole with potatoes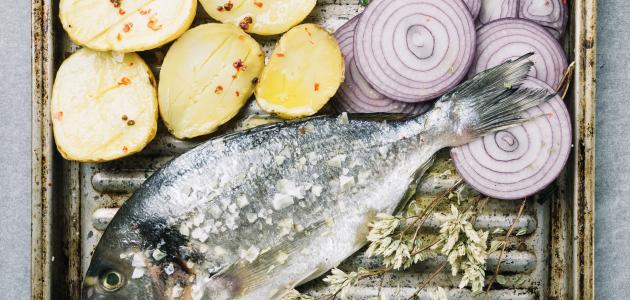 How to make fish casserole with potatoes
.
#potato #casserole #fish
Jordan Miscellaneous news
Source : اخبار الاردن