Mix
Not just a trip.. An airline gives its passengers a guitar and a free music lesson in the air (photos)
Amman Today
publish date 1970-01-01 03:00:00

It's not every day you board a flight to find a guitar on your seat and someone willing to give you flying lessons, but that's exactly what happened to those aboard Southwest Airlines, with the strange surprise spreading after the airline shared it in a tweet, where the airline shared A picture of a plane full of smiling passengers who were heading from Long Beach, California, to Hawaii, carrying a free ukulele they found on their seat with a pink suitcase, according to the New York Post.


The airline claimed it was possible to learn how to play the guitar in just 20 minutes, adding, "We teamed up with guitarcenter to surprise a flight full of customers flying from Long Beach, with a guitar and a lesson to learn to play, and by the time they got to Honolulu they were professionals."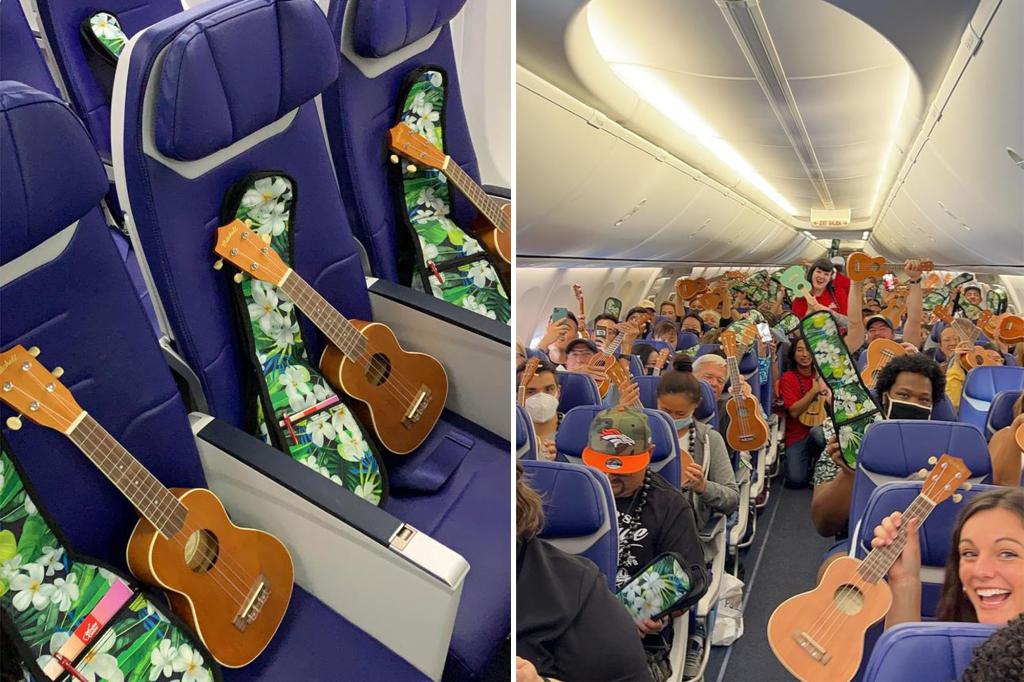 Passengers enjoying the ride
The post garnered more than 9,800 likes, and attracted hundreds of comments from people who had very mixed reactions to the gesture. Some praised the airline for the act, while others called it a "nightmare."
One of them said: "Oh my God, I knew there was a reason I should fly to the Southwest when I could, I've become a staunch fan of you at the expense of all the other airlines."
.
#trip #airline #passengers #guitar #free #music #lesson #air #photos
Jordan Miscellaneous news
Source : اخبار الاردن