Mix
For schools free from bullying.. A prescription to protect your son from it and prevent him from committing it
Amman Today
publish date 1970-01-01 03:00:00

Some children are exposed to bullying from their schoolmates, which causes them to face many psychological problems and negatively affects their academic level at school, and may leave inside them a negative psychological impact that does not end with the passage of time.

Dr. Jamal Fruiz, a psychological consultant, spoke about the bullying child, saying: "The bullying and bullying child always suffers from some psychological problem. Lack of self-confidence, emotional deprivation and refusal of the place where they are being bullied."
He added: "The solution is that the child who is being bullied by his colleagues, must ignore them, because by doing so it sends them a message of their insignificance and makes them feel what is called" denial of presence", and thus they stop harassing and bullying him all the time, and therefore the child who is being bullied must From his colleagues to trust himself and his capabilities, and smile at the bully until he feels that he did not affect him in any way, and then reviews with himself his capabilities and abilities, especially those that expose him to bullying from others.
He tries to improve his capabilities over time, and he may discover that nothing wrong with him and that the bully feels inferior, so he tries to get rid of this feeling of bullying on him, and the family should work to support its child by mentioning some psychologically supportive sentences such as "They are bothering you." Because you are better than them", so that the child regains his self-confidence and turns his weaknesses that expose him to bullying from others into something positive that accepts him and pushes him to prove himself all the time among those around him.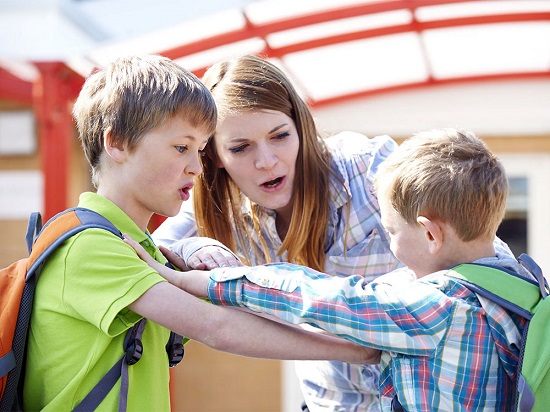 The bully and the bully
As for the bullying child, he said: "The bully always suffers from emotional deprivation and a feeling of inferiority that he always transmits to others in the form of bullying them, because he hates them inside him because he feels that they are better than him in something, so the family in this case must support her child and try to Know the cause of his bullying on others and try to remedy that by supporting him psychologically and trying to repair his relationship with the bully, while avoiding punishing him with beatings and stopping family problems and solving them if they are the cause of his bullying, with the need for the family to contain the child morally, listen to him and treat his problems.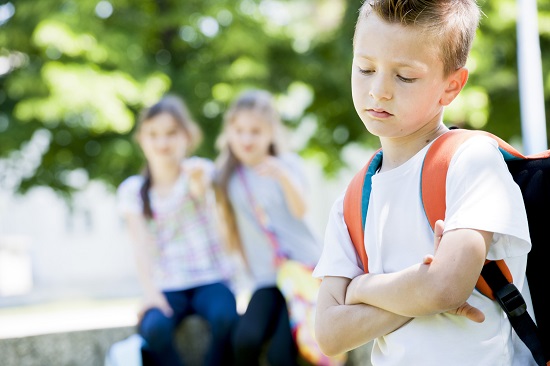 A child is being bullied by his classmates
.
#schools #free #bullying #prescription #protect #son #prevent #committing
Jordan Miscellaneous news
Source : اخبار الاردن