Mix
Yassin beat the cracked steel with gold medals: sprint, swimming and kickboxing
Amman Today
publish date 1970-01-01 03:00:00

There is no doubt that sports require a nervous, mental and physical effort, especially if he was practicing it seeking to obtain the highest positions through it, and even reach the summit of brilliance and satisfaction, but in the case of Yassin Kamal, who is 17 years old, who was born with cleft palsy, which results from a congenital defect which is a deformity. In the spine and not properly formed with the spinal cord, which made him accompany his wheelchair throughout his life, but he made this chair a path through which he walked towards his ambition until he won several championships, the last of which was the gold of the Egypt Cup in the New Administrative Capital.
Yassin beat the cracked steel by collecting gold medals
Yassin, who is from Madinat Al-Salam, said in his interview with Al-Youm Al-Sabaa that he was born with a cruciate cleft, which is considered one of the most severe congenital defects because it renders the sufferer paralyzed and unable to move except in a wheelchair, which at that time was a relatively unknown disease, but his mother had her She played a big role, as she did not give up or despair, so she began developing his athletic talent from the age of 6, and despite his young age and his inability to move like the rest of his peers, his mother noticed his love for all sports, especially with the encouragement of his three brothers who never leave him and their constant attempt to participate in all the activities that they do with him in his chair.
Yassin's mother said: "His brothers supported him and participated with him in everything, as if he was a natural person who left him from his childhood that he wanted to play sports. Yassin Bayoum and plays most games with his hand only, but he has a strong will and ambition without limits."
Yassin won championships in swimming at the national level, the Egypt Cup, in the last tournament in the New Administrative Capital, until the number of medals reached 18, and he continued that the tournaments varied between kickboxing, boat racing in the Nile, basketball and tennis.
He added that all these tournaments and exercises do not stop throughout the week, as he has excelled academically and is the first over his band over the past years, until he reached the experimental secondary stage and dreamed of entering one of the top colleges.

He concluded that the disease was not and will not be an obstacle, but I consider it as a different path for the distinguished, especially with his feeling of pride with the first medal he grabbed, which made him feel proud and that he really can, and that life is still open to him with its arms and he has great hopes in it, as he seeks to reach the world championships. To work to raise Egypt's name high in international forums.

Wheel chair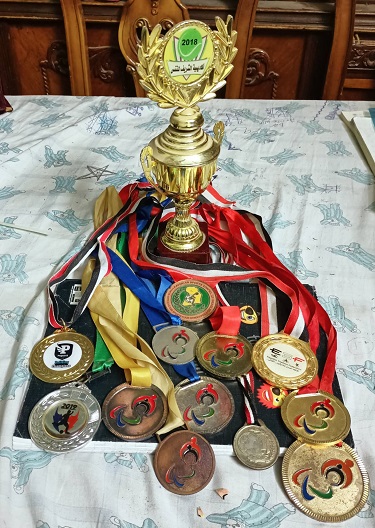 Dhul Hamam Championships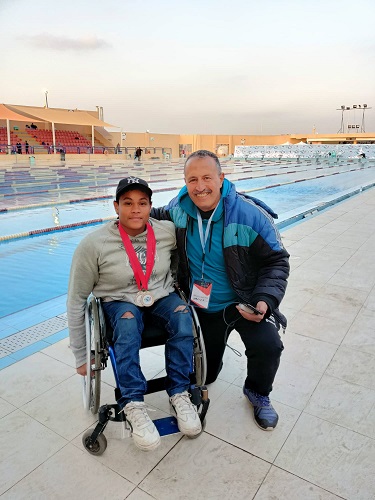 Yassin Kamel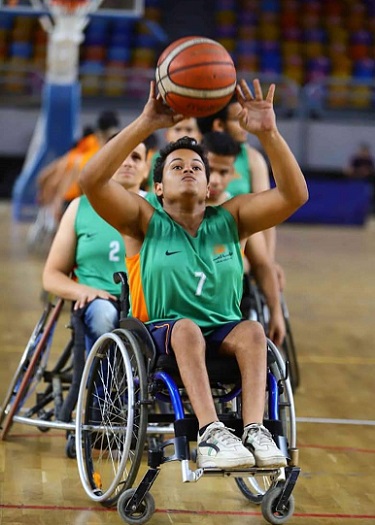 Basketball
.
#Yassin #beat #cracked #steel #gold #medals #sprint #swimming #kickboxing
Jordan Miscellaneous news
Source : اخبار الاردن