Mix
Reports claim Prince Harry leased a private jet for £30,000 on the day of the Queen's death
Amman Today
publish date 1970-01-01 03:00:00

Reports claimed that Prince Harry, Duke of Sussex, paid 30,000 pounds to rent a private plane to get to Balmoral on the day Queen Elizabeth II died, before discovering her death through a news app on his phone minutes before landing, according to the "Daily Mail" website. British.
Harry and Meghan Markle were in the United Kingdom by chance when news started to spread about the Queen's deteriorating health, King Charles and Princess Anne were with the Queen in Balmoral, while Prince Andrew, Prince William and Prince Edward were transferred to Aberdeen Airport on a royal plane..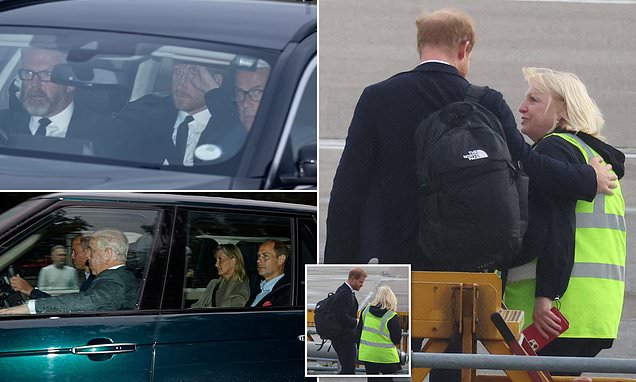 Prince Harry
Harry, who is no longer a working royal since moving to California with Meghan, spoke to King Charles who was said to have made it clear that Meghan Markle was reportedly not welcome, and Britain's new king called his youngest son and told him it was "not appropriate" for the actress to attend. Previous in the series Suits according to reports, much to Harry's frustration..
It is also alleged that in the ensuing feud, during which Harry fought to persuade his father to allow Meghan to come with him, he missed a flight taking William and their uncles Andrew and Edward to Scotland – and with it a chance to say goodbye, and then chartered a private jet to fly Harry to Balmoral ASAP to join the rest Members of the royal family.
Although initial reports indicated that Harry found out about the Queen's death through a phone call from his father, The Telegraph reports that the call never took place..
.
#Reports #claim #Prince #Harry #leased #private #jet #day #Queens #death
Jordan Miscellaneous news
Source : اخبار الاردن