Mix
Rasha, bridal designer: I started my project with 400 pounds, and I dream of having a factory
Amman Today
publish date 1970-01-01 03:00:00

The masses of Egyptians and the Arab world are preparing to celebrate the anniversary of the birth of the Prophet, and although the celebration will take place on October 7, the streets are already filled with all kinds of Mawlid sweets, dating back to the Fatimid era, which made them develop with time and some compete to present their best innovations to make sweets. The Mawlid, and the famous Mawlid bride, which was designed in the past from sugar and water, and which was characterized by its simple shapes with almost non-existent possibilities, which made Rasha Abdel Hamid, a girl in her twenties, take inspiration from the Mawlid brides for the idea of ​​her home project, which started with 400 pounds.
Rasha: I started my project with 400 pounds, and I dream of having a factory
Rasha, the daughter of Qena Governorate, told Al-Youm Al-Sabaa that she is a graduate of the Faculty of Social Service, but she loves designing brides, especially the birth brides, which made her start her project 4 years ago, after she loved to design her own bride from the remains of the fabric of a soiree dress that she had tailored. Before, she added that after designing a bride for her and the admiration of all her acquaintances with her and their request for one like her, she bought raw materials at a price of about 400 pounds and designed 6 brides with them. Hence, her project began, in which her husband, mother and family were the first supporters.
She added that the materials she uses in her designs are tulle and soiree fabric, in addition to an iron chassis, and a wig that she designs and styles according to the model and style you want, along with sewing accessories, and she is also keen to coordinate the shape of the bride so that her dress is characterized by chic as if it were a real bride's dress. And it is not just a game, as the forms of brides varied between veiled and non-veiled to suit all tastes.
And she added that her work is only during the Prophet's birthday season, and the number of brides she designs for this season reaches 60 brides, whose shapes and designs vary according to the customer's desire, and concluded by saying that she hopes to develop her business as she dreams of having a factory that is managed and designed to make these brides throughout the year. The basis of her designs is to work on recycling the leftover swara fabric.
Festival bride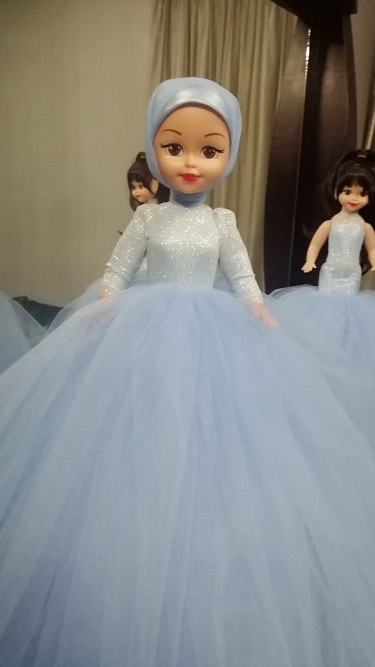 The bride of the Prophet's birthday
Bride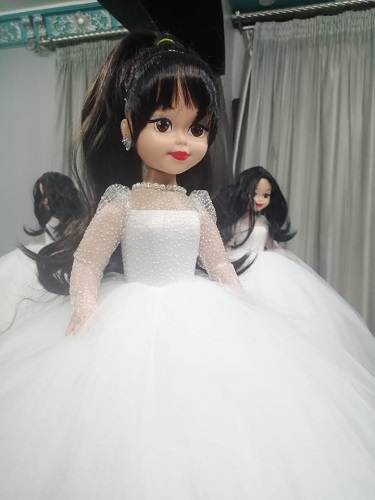 Prophet birth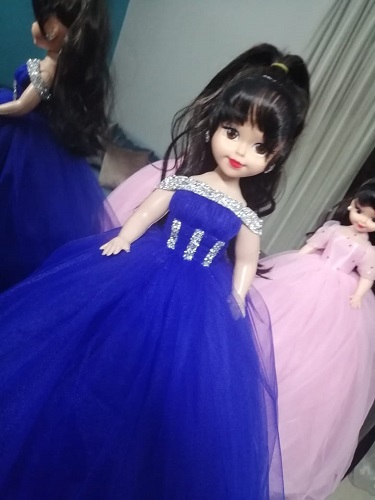 Sweetness of birth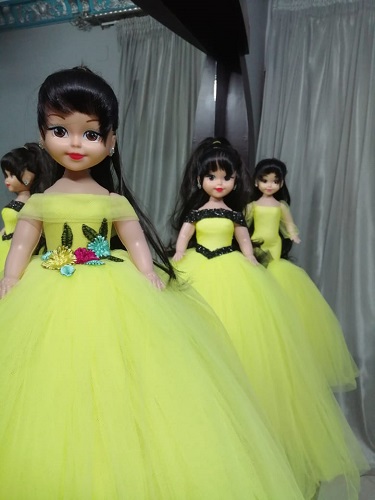 Prophet birth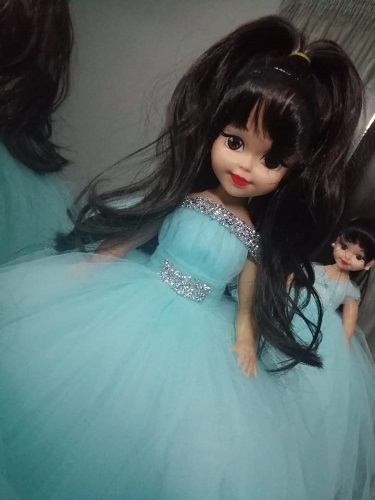 Festival bride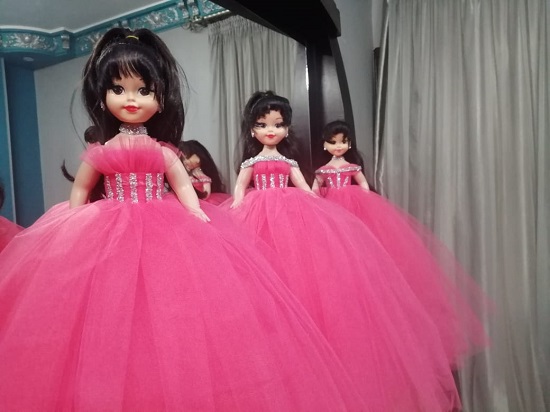 Prophet birth
.
#Rasha #bridal #designer #started #project #pounds #dream #factory
Jordan Miscellaneous news
Source : اخبار الاردن