Mix
Simple and unpretentious joy.. How do you plan your wedding according to your astrological sign?
Amman Today
publish date 1970-01-01 03:00:00

The wedding day is the day that the man and woman dream of together, since they decided to continue their lives together, and it is an occasion that is one of the largest events to be planned, and the planning process can be cumbersome at times, but instead of resorting to a general guide to planning the wedding The best advice can be found through your astrological horoscope, so "The Seventh Day" reviews some tips that will help you in planning your wedding, according to the "Seventh Day" website.elle" As follows:
Aries:
Aries wedding should reflect their whole approach to life and way of thinking, some Aries people with strong personality may want to have a quiet wedding just to enjoy with the ones they love, it could be on the beach or in a quiet place.
Taurus:
Taurus will not settle for a traditional party, when it comes to the wedding day, he will dazzle everyone with a simple and elegant ceremony that highlights the beauty of nature with romantic classics, he will settle on a boat or a steamer.
Gemini:
Gemini prefers to combine originality and diversity on their special day, highlighting everything that is in the current fashion to show off, it may be appropriate for you to make a distinctive "kosha" of roses or unique and different lighting.
Cancer:
Romance and nostalgia are the hallmarks of a Cancer wedding. Thinking of a beach wedding, in a seaside town, or even on a yacht or a float is the most common thing they think about with only those close to them, and they often wear typical wedding attire, whether a sophisticated dress or a design. Plain and fluffy or elegant black suit.
Leo:
If you were born under the sign of Leo, you will only think of a royal wedding, which everyone talks about for a lifetime. Whenever they go to Farah, they remember your joy and say we did not attend a wedding like Farah so-and-so.
Virgo:
Virgo's joy has classic flair, you'll want your wedding to be an elegant event but you won't skimp on the unique details, like nuts, different and delicious food, and taking care of the buffet will be your priority.
Libra:
You will want to receive great advice on the aesthetic aspects, you may use the "Wedding Planner" to carry out all the details of the joy as you want, to create a balance in everything you want and according to the possibilities that you put.
Scorpio:
You will steal the eyes at your wedding and it will be a special ceremony as a result of your focus that everything should be perfect, the attendees will feel warm and love and your wedding night will become one of the most special and unforgettable nights.

Sagittarius:


You will celebrate your joy in an unconventional way, you do not like to sit in long events or parties, it is better for you to make quick ceremonies to please your partner, but you will persuade him to travel and trips instead of an expensive party in vain.
Capricorn:
Plan a no-frills outdoor party where beauty lies in its simplicity, rent a small beach resort and get married against a gorgeous natural backdrop of flowers.
Aquarius:
The raucous parties will not impress you and will consider it an unnecessarily swarming, and you and your partner will enjoy a gift, travel or even being alone without being disturbed.
Pisces:
Let your imagination run free and you may think of holding the wedding in a strange place like a carnival or a luxurious and rich place that carries a lot of precious details, choose a different way for the wedding and choose the songs carefully and focus.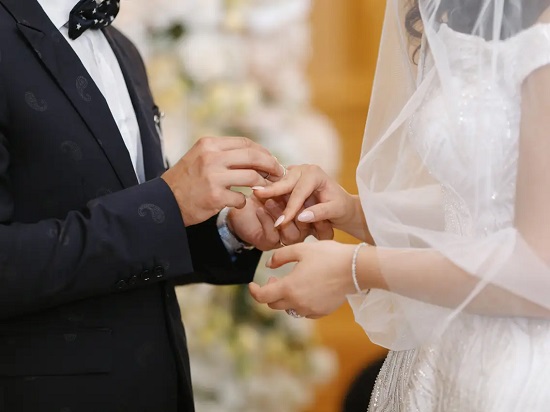 wedding parties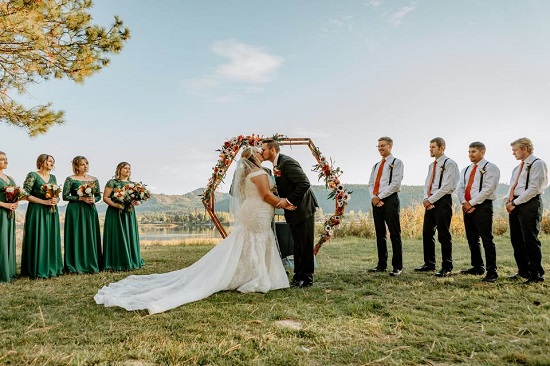 Joy
.
#Simple #unpretentious #joy #plan #wedding #astrological #sign
Jordan Miscellaneous news
Source : اخبار الاردن