Mix
Hidden messages in Camila's clothes and accessories, most notably her grandmother's brooch
Amman Today
publish date 1970-01-01 03:00:00

Public figures, especially princesses and queens from around the world, are keen to wear clothes and accessories that correspond to the occasion they intend to attend and in the same way send a message that they want to send to some people, such as Queen Consort Camilla, the wife of King Charles III who sent her and which we review in this report, according to what he said. Site " insider ".
How many times has Camila sent hidden messages with her clothes and accessories?
Grandma Alice Cable's brooch
The Queen consort Camilla, at her wedding to King Charles III, who was (then Prince of Wales) in 2005, wore a diamond and black pearl brooch, and British "Vogue" magazine reported that King Edward VII, Charles's grandfather, bought the brooch for Camilla's grandmother Alice Cable, who was his mistress..
Camila wears a diamond brooch
Chanel shoes
Camilla wore high heels by French brand Chanel when she welcomed French President Emmanuel Macron to Clarence House in 2020, and Camila praised her French guest for wearing a pair of Chanel shoes.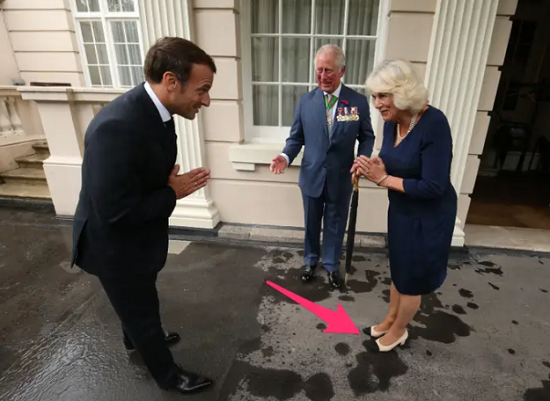 Camila wears Chanel shoes
Chanel two letter "C" logo
Camilla prefers to wear designs by Chanel because the brand symbol is made up of a "C", which stands for the first letter of her name and Charles, and according to Stephen Barry's book known as, "Diana's Records", Camilla gave Chanel cufflinks to Charles as his wedding gift to Diana, causing In Diana's feeling of great jealousy because it is a gift from Camilla and to understand the meaning symbolized by the Chanel logo.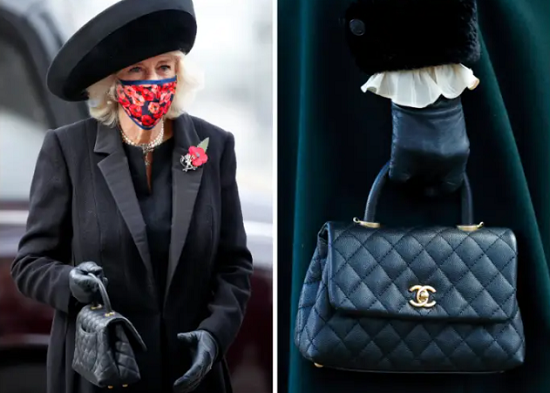 Chanel bag
Australian designer Jason Bronson, who worked with the late Princess Diana during her Australian tour in 1996, told Harper's Bazaar Australia that Diana would not be wearing Chanel because of the gift.
green dress
The Queen Consort wore a green dress to the 2020 ceremony to match personnel with the British Army's uniform, and even included the same buttons, and at the ceremony, Camilla assumed the role of Colonel General of Rifles from Prince Philip.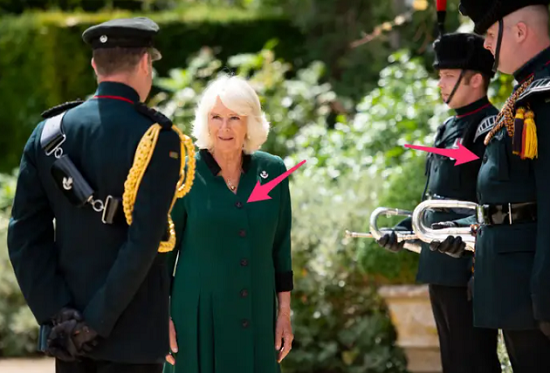 Camila in a green dress
Queen Elizabeth brooch
Camilla wore a brooch when she attended the memorial service of Queen Elizabeth II, which she gave to her, and the brooch is designed with diamonds and in the form of a Scottish flower.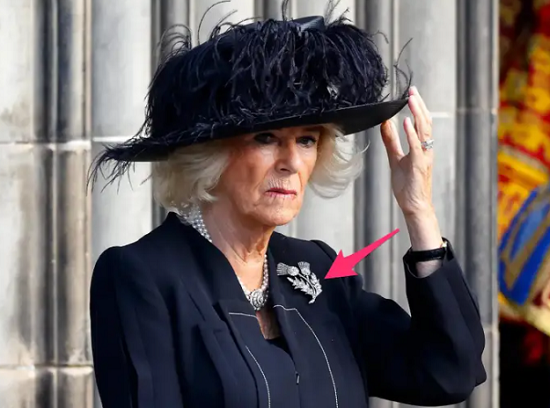 Camilla with a brooch, a gift from the Queen
Queen Elizabeth inherited the brooch in 2002 after her mother's death, and Camilla wore it for the first time when she was in a public place in 2015, and it is not known when the Queen gave it to her daughter-in-law.
.
#Hidden #messages #Camilas #clothes #accessories #notably #grandmothers #brooch
Jordan Miscellaneous news
Source : اخبار الاردن