Mix
Daily Mail: Harry refused to dine with his father and brother after preventing Meghan from bidding farewell to the Queen
Amman Today
publish date 1970-01-01 03:00:00

Royal sources claim that Prince Harry, Duke of Sussex, refused to dine with King Charles III, King of Britain, and his brother, William, Prince of Wales, at Balmoral Castle, after a dispute with his father when the new king prevented Meghan Markle from joining the royal family on the day the Queen died. Elizabeth II, according to the British "Daily Mail" website.
The Duke of Sussex reportedly wanted his wife to join him as members of the royal family raced to bid farewell to Queen Elizabeth on September 8.
However, Britain's new king called his youngest son and told him that it was "not appropriate" for the former actress to appear in a soap opera Suits According to reports, in the ensuing feud, during which Harry fought to persuade his father to allow Meghan to be with him, he missed a trip that would take William and his uncles Andrew and Edward to Scotland to bid farewell to the late Queen..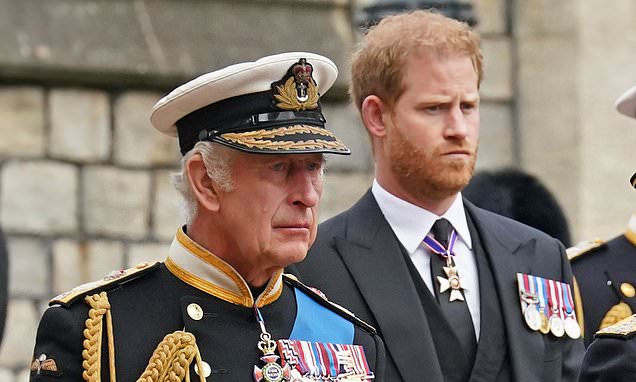 King Charles and Prince Harry
It is reported that Prince Harry plunged the monarchy into a crisis after he and his wife dramatically resigned from their royal duties and left the United Kingdom and headed to California two years ago. He dined that evening with Charles, William and Queen Consort Camilla, according to the Daily Mail, and instead dined with the Duke of York, Earl and Countess of Wessex before leaving early the next morning.
.
#Daily #Mail #Harry #refused #dine #father #brother #preventing #Meghan #bidding #farewell #Queen
Jordan Miscellaneous news
Source : اخبار الاردن