Mix
An animal treatment program that enters the Guinness Book of Records as the largest rehabilitation center.. Get to know it
Amman Today
publish date 1970-01-01 03:00:00

Animal therapy programs and initiatives are usually offered in healthcare settings such as nursing homes and rehabilitation centers, but one international airport has joined this list to become one of the most impressive animal therapy programs in the world.
The dog therapy squad at Denver International Airport, or CATS so large that it has now earned a title in the Guinness Book of Records, according to the website timesnownews.
Program started CATS At the airport in 2015 with 28 dogs of 14 breeds, 7 years later, the foundation now has 84 dogs of 33 breeds and one cat, with program volunteers already working for more than 1,250 hours in 2022.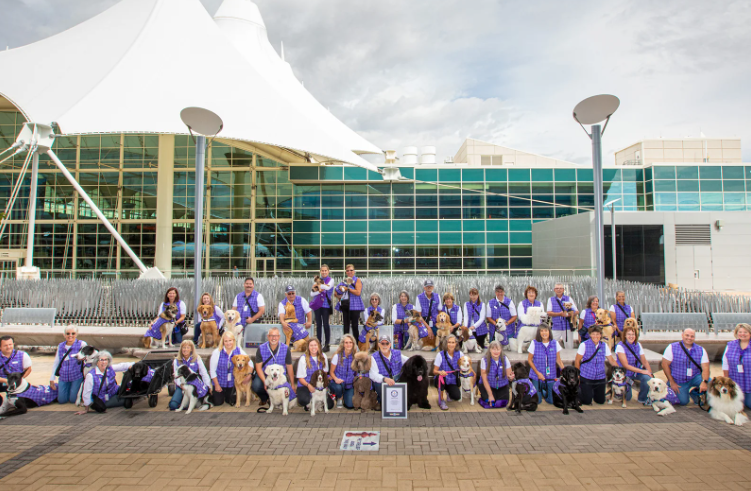 With a Guinness Book of Records
The achievement is expected to appear as an official record in the Guinness Book of Records for 2023, according to reports.
The CEO of DENEPhil Washington, for the Denver Gazette, "We are very proud of CATS We are grateful to all the volunteers who donated their time to delight our passengers and staff, and the continued growth of the program is a testament to the positive impact it is having on travelers, and we look forward to welcoming more teams as we continue to grow this beloved program."
A press release issued by the airport stated that the program is designed to provide stress relief for passengers, and its idea is to get passengers to spend quality time with pets. The four have an amazing ability to make us smile – even when we're stressed or anxious."
.
#animal #treatment #program #enters #Guinness #Book #Records #largest #rehabilitation #center
Jordan Miscellaneous news
Source : اخبار الاردن