Mix
Our beautiful morals.. "Uncle Ehab" distributes flowers and sweets in the streets, and his goal is to redress the thoughts
Amman Today
publish date 1970-01-01 03:00:00


"People think of me as scarce, but I am reparative." With these simple words, Uncle Ihab, the 60-year-old, started his talk about the worship of algebra, as many of us lack redress of thoughts, and this is what made him wander the streets holding a crutch and a bag inside of which he distributes gifts to Parents and children in the streets, especially children, was the reason for calling it the Santa Claus pyramid.

Uncle Ihab said to The Seventh Day: "I am not scared, but I have been living alone, and sometimes I felt that I needed someone to be with me, or even if a kind word from someone or a smile to redress my mind, I decided a long time ago, more than 5 years, it was The beginning of the story when an old lady asked her child to stand for me so that I could sit in his place at this moment, he was with me sweets, so I decided to give him, so the child cried and spoke to his mother saying (semi-blessed, Baba, may God have mercy on him). My life, because distributing sweets and gifts to some of those present makes me feel very happy."

He continued, "I was careful to choose people who could make them happy or force their minds. I was wandering in the streets and cafes. In the event that I looked at a girl or a young man who was sitting worried or absent-minded, I was trying to get him out of his worries and thinking. I would unpack the bag and give him from him, and his luck could be taken." Gum, sometimes I have little teddy bears or any toys and sweets."

And he explained: "People thought that I would take money from them or this in exchange for something, but in fact, this is a matter of redressing thoughts. But be happy."

And he says in the spirit of sad comedy: "I was living with my sister and I, but God passed away. I have been living alone for a long time. I have never been married, although I am beautiful, and people say that I resemble the actor Jamal Suleiman, but I was not lucky, so I decided to live alone, but after the journey of sweets participating in the holidays. I now live among many families, and I was keen to be present during the holidays, bringing roses, sweets, some things that express expressions of joy."

He ended his speech: "I participate in a monthly visit to an orphanage in Nasr City. It is possible to take a higher trip, but every month I participate in a different orphanage, and I ask the owners of the clubs that they make a monthly visit to the children, even for a day in the month, every day, as a matter of algebra. And that we tell people that our morals are beautiful and that we are all connected and complement each other.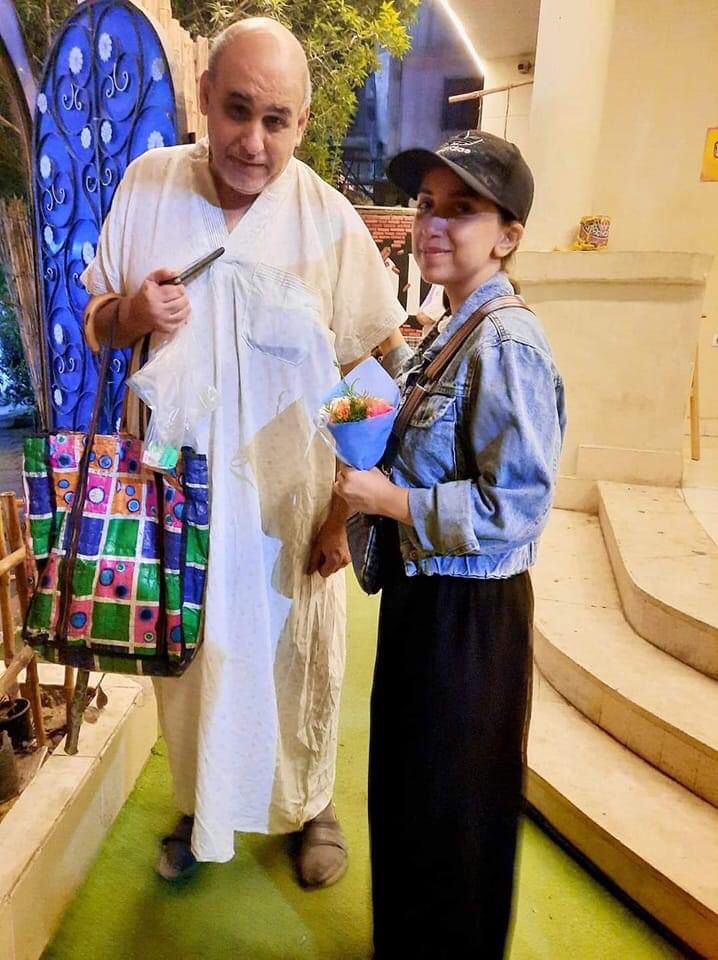 Santa Claus pyramid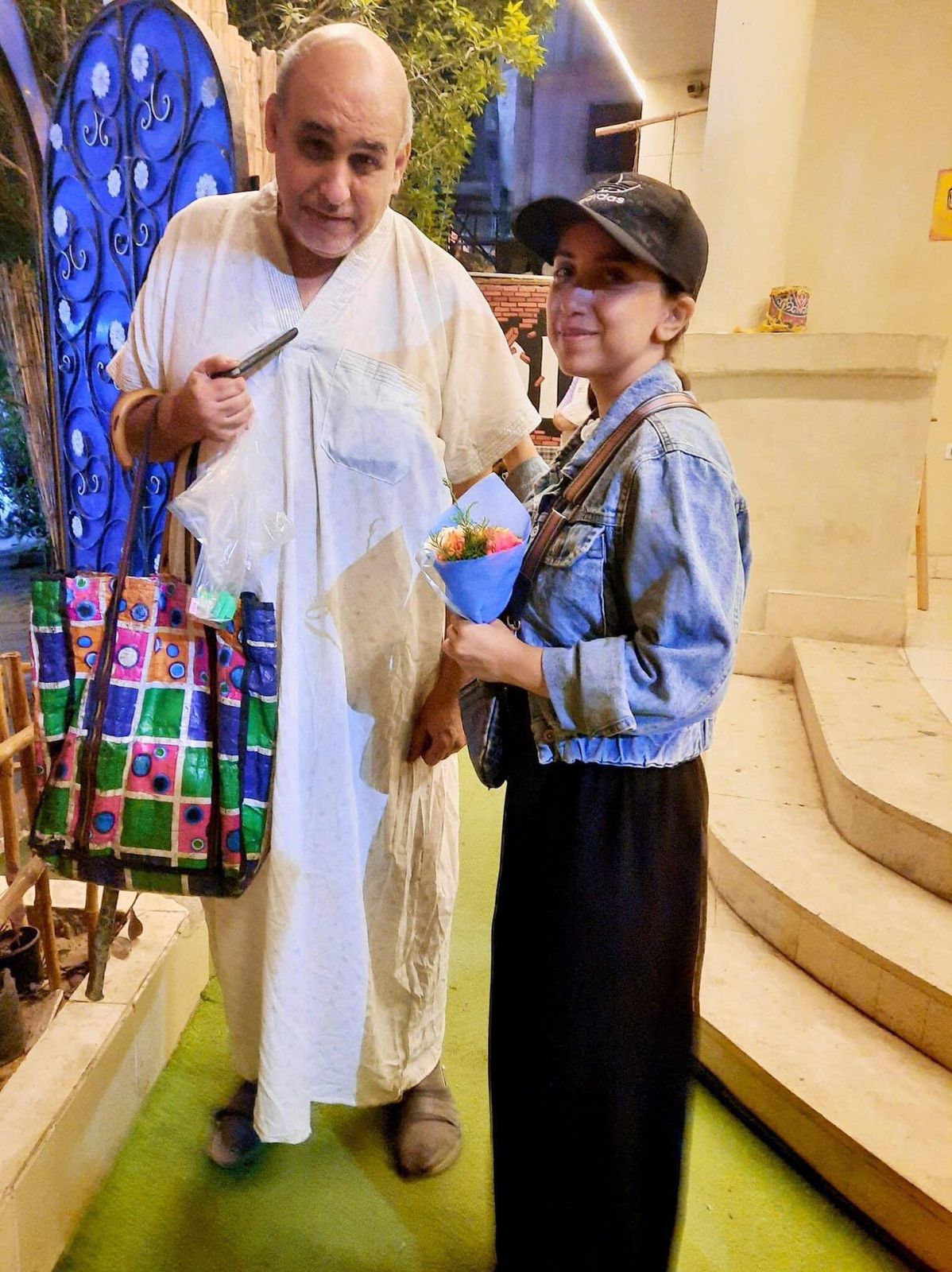 Looks like Jamal Suleiman
.
#beautiful #morals #Uncle #Ehab #distributes #flowers #sweets #streets #goal #redress #thoughts
Jordan Miscellaneous news
Source : اخبار الاردن