Mix
Actresses shone in the abaya on the red carpet for the first Cairo Drama Festival
Amman Today
publish date 1970-01-01 03:00:00

Many girls wait to see the looks of the stars on the red carpet in many festivals, in order to gain ideas and outfits that may suit them, and on the other hand, many artists starred and even chose what distinguishes them in a way that suits them, which did not make them rely only on wearing dresses or classic suits only. Some of them even wore abayas or "style" similar to the abaya in terms of fabrics or embroidery, so "The Seventh Day" reviews some of the different looks of the stars on the red carpet at the Cairo Drama Festival as follows:
Samiha Ayoub:
The big star Samiha Ayoub wore a blue suit tailored in the manner of abayas, made of "crepe" and embroidered with crystals in silver. The look seemed elegant and simple, suitable for celebrations and festivals.
Amal Ibrahim:
The star Amal Ibrahim appeared at the Cairo Drama Festival wearing a black abaya embroidered with golden beads with a matching golden scarf with an embroidered cloak that suited the ceremony, but was characterized by simplicity, and also relied on golden-colored jewelry.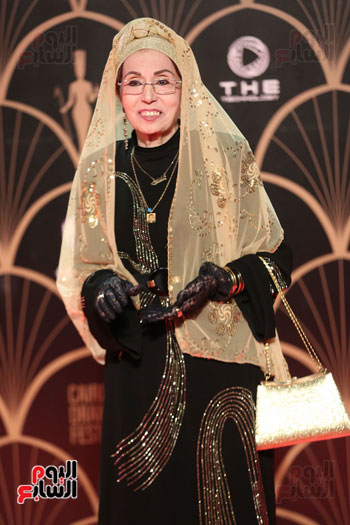 Amal Ibrahim
Nihal Anbar:
As for the star, Nihal Anbar, she appeared on the red carpet in a dress that tends to her "style" of "Turkish abayas" of chiffon material, characterized by its calm yellow color and wide embroidered sleeves.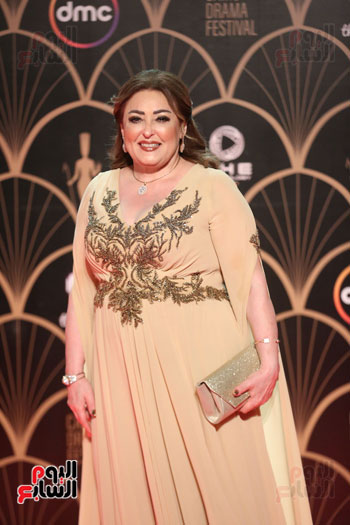 Nihal Amber
Madiha Hamdy:

With the same "story" of the abayas, the able artist appeared in a dark blue satin dress embroidered with feathers at the center area on the red carpet, with a bright white scarf, and her look increased beautifully with silver accessories and a silver bag as well.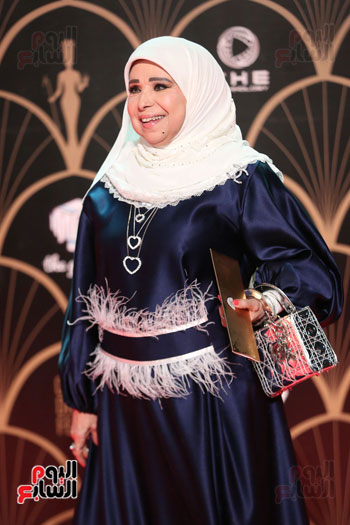 Madiha Hamdy
.
#Actresses #shone #abaya #red #carpet #Cairo #Drama #Festival
Jordan Miscellaneous news
Source : اخبار الاردن