Mix
Sasha Obama with a simple look while at university.. Find out the cost of her bag
Amman Today
publish date 1970-01-01 03:00:00

Sasha Obama, the 21-year-old daughter of former US President Barack Obama, who is the youngest daughter of Obama and his wife Michelle, appeared in a distinguished look, and she is a university student and the cameras lenses took a group of pictures as she wandered around the University of Southern California, and she was checking her phone And sometimes takes a peek at its surroundings, according to the British newspaper "Daily Mail" website.
Sasha was wearing a short shirt with jeans, a belt around the waist and a pair of brown shoes and thick layered necklaces hanging around her neck of various lengths.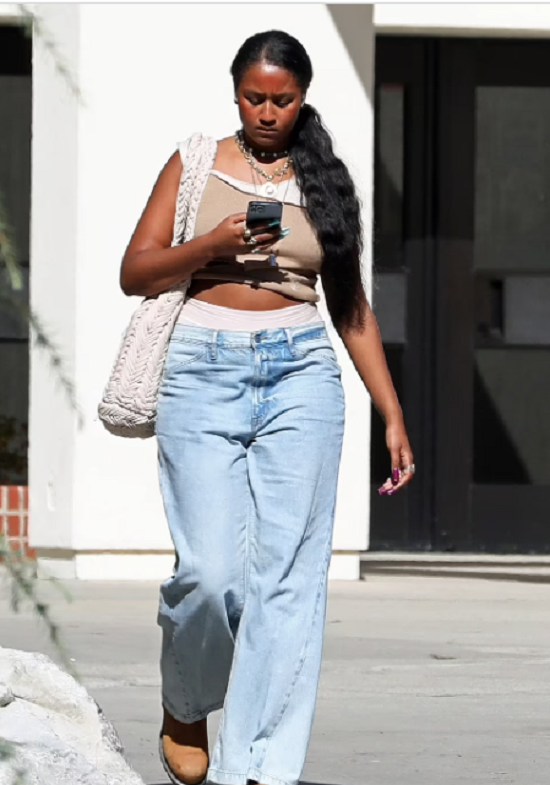 Another picture of Sasha
She left her wrists free of any pieces of jewelry, and applied brightly colored nail polish, which were painted bright blue on one side and light purple on the other..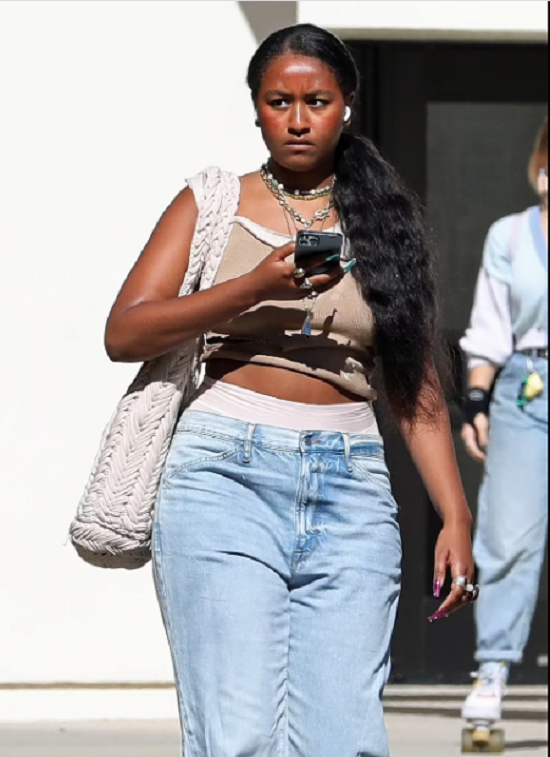 Sasha
The daughter of the former US President carried in her hand a woven handbag worth 385 dollars from JW Anderson over her shoulder and styled her hair in a low ponytail.
It is noteworthy that the recent period, Michelle Obama, the wife of former US President Barack Obama, and Sasha's mother, received great media coverage during her presence at Buckingham Palace, where Obama said that his wife returned later that year to England with her two daughters, Sasha and Malia..
.
#Sasha #Obama #simple #university #Find #cost #bag
Jordan Miscellaneous news
Source : اخبار الاردن