Mix
After it was deleted, New York magazine republishes a tweet about Meghan Markle to add the title of Duchess of Sussex
Amman Today
publish date 1970-01-01 03:00:00

New York magazine seemed confused about Megan Markle's role in the British royal family, as "The Cut" magazine, part of New York magazine, published a tweet about her dialogue with Megan, but it was quickly deleted and republished again later after adding the title "The Duchess of Sussex" to the name. Prince Harry's wife, in the first post, she only mentioned her name without titles.
And the text of the post on the accountThe Cut On Twitter – the fashion portal for New York magazine – "Introducing our fall fashion issue cover star Megan Markle," but this tweet was deleted and replaced with a tweet saying: "Introducing our fall fashion issue cover star Meghan Markle, the Duchess of Sussex," according to what was reported. In the British newspaper "Daily Mail".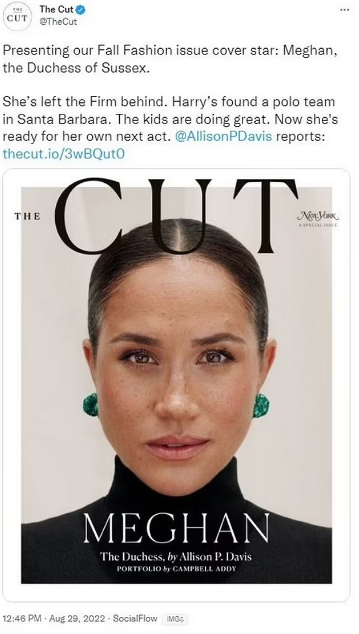 New magazine tweet
Both publications announced that Meghan Markle has cut ties with the British royal family, which is sometimes ironically referred to as "The Company." The only other difference is the last sentence that says: "Now Markle is ready for her next act," in the original tweet, to be modified to She's ready for her next thing," and below the text is a cover page that features an image of Meghan Markle, dressed in a black jacket, reminiscent of an image of Harry's deceased mother, Princess Diana, who wore a similar look pictured on the cover of Michael O'Mara's picture book.
In the interview with the American magazine, Meghan Markle announced her independence from the monarchy, and said: "Do you want to know a secret? I'll be back on Instagram." She also claimed that while staying at the royal palace, she was restricted to a pre-existing account. KensingtonRoyal which she got permission to post on, while before she married Harry, she had her own account with 3 million followers, according to New York Magazine..
"It's a big adjustment, a huge adjustment to go from that kind of independence to a different life," Markle says, but it's unclear why the magazine promoted the seemingly contradictory message of the actress and the lifestyle brand's independence and membership in the royal family. New York Magazine Immediately regarding inquiries about this question.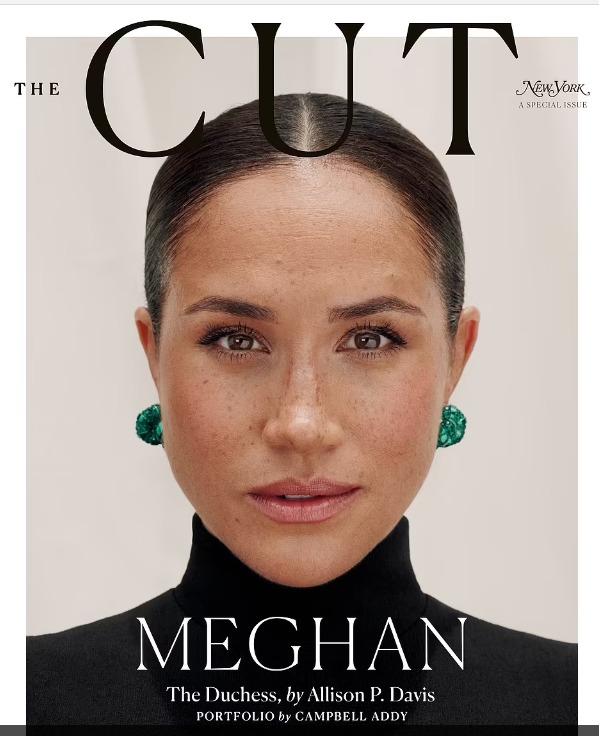 Meghan Markle on the cover of New York magazine
.
#deleted #York #magazine #republishes #tweet #Meghan #Markle #add #title #Duchess #Sussex
Jordan Miscellaneous news
Source : اخبار الاردن