Mix
They were hopeless .. Veterinarians rescue an injured dolphin in Thailand "Photos"
Amman Today
publish date 1970-01-01 03:00:00

Thai fishermen have found a calf of dolphins sick, and Paradon, whose name means "brotherly burden", was expected to die of his illnesses after being rescued from a pond last month, but he is now recovering with the help of a team of volunteers, according to the New York Post. .
Experts said when they found the dolphin that it had a low chance of surviving after it turned out to be very weak, so at first the Paradon needed to be suspended in water by volunteer caregivers. Between us, the chance of him surviving was very low, given his condition."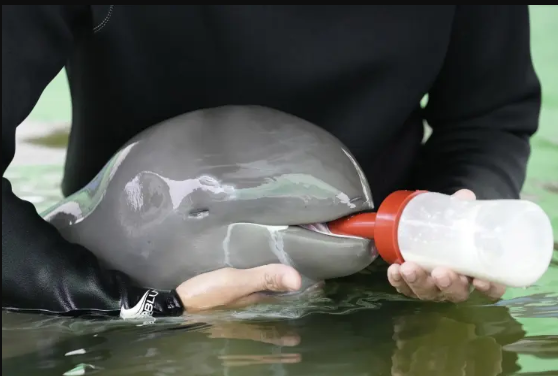 dolphin
"Normally dolphins that are found stuck on the beach are in such a terrible condition, the chances of them surviving are very slim, but we did our best that day," Chomchoen added.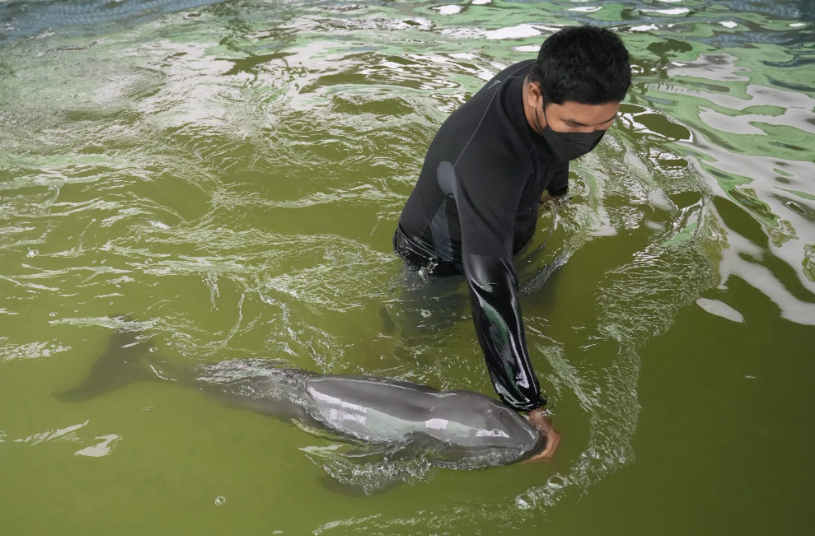 play with dolphins
Veterinarians and staff play with Paradon, feed him milk, help him practice his motor skills in a small habitat, he is cared for around the clock by a team of dedicated volunteers during his recovery, Paradon is not out of the center yet, as volunteers struggle To get him to eat every 20 minutes.
.
#hopeless #Veterinarians #rescue #injured #dolphin #Thailand #Photos
Jordan Miscellaneous news
Source : اخبار الاردن