Mix
Know the right colors for your bedroom according to your sign.. Gemini is white and Leo is golden
Amman Today
publish date 1970-01-01 03:00:00

Everyone strives for his bedroom to be a comfortable room in which he spends his time in comfort without nerves pressure, as the bedroom is the place we go to get rest, and it is also the first thing we see when we wake up, and one of the most important factors is the color of the paint, which determines the energy of the room and can That it has a great impact on our mood, and not every person responds to the same color, but each individual has a custom color, according to the horoscope for each individual, so the seventh day reviews the colors of the bedrooms and what suits each sign according to the website "bestlifeonline" As follows:
Aries "Red"
Aries, your bold and bright personality needs a paint to match, which is why your strong color expresses you, red is the perfect choice for your bedroom.
Taurus "Dark Green"
The luscious, dark green paint is the perfect color for Taurus, as green is not only ideal on a psychological level, but will also increase the energy coming from Venus, which is responsible for a lot of the personality of Taurus.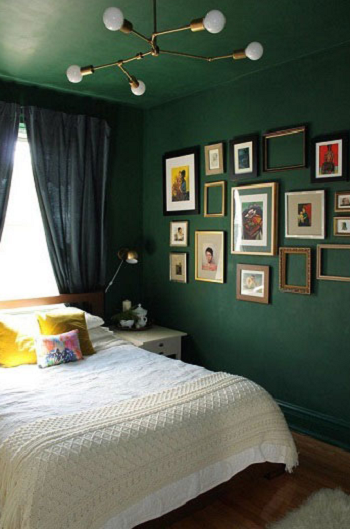 dark green
Gemini "white"
If you are a Gemini you are confident and charming, you love socializing and keeping yourself busy with new hobbies, friends and romantic partners, and with Mercury the communication planet as the ruler of your planet, your thoughts move at the speed of light, you need a space that encourages open thinking and creativity, making color White is perfect for you.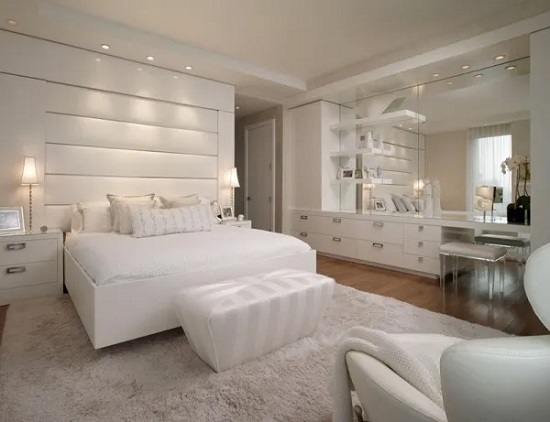 white bedroom
Cancer "Lavender"
The relaxing light purple is the perfect choice for your bedroom. Lavender is the color that Cancer goes with the most because it is soothing and represents security.
Leo "Golden"
Creative and enthusiastic, you are the type of person who likes to stand out from the crowd and is not afraid of criticism because you have a lot of self-confidence, since the planet that rules you is the sun and this is what makes gold the most relaxing color for you.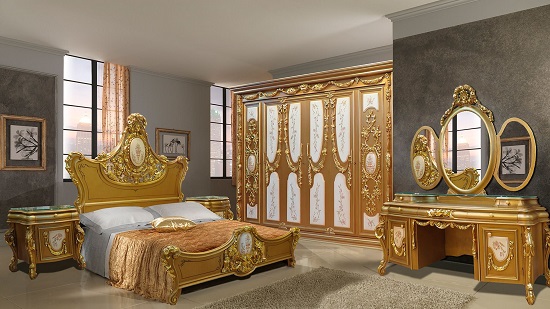 gold bedroom
Virgo "Cream"
When it comes to choosing anything in life, you are not looking at what is fashionable, you are looking at what will stand the test of time and remain fashionable, you also tend to have a practical approach to life, and with Mercury being your planetary ruler, you prefer clean lines over The interiors of your home, especially the bedrooms, so the cream color is one of the most suitable colors for you.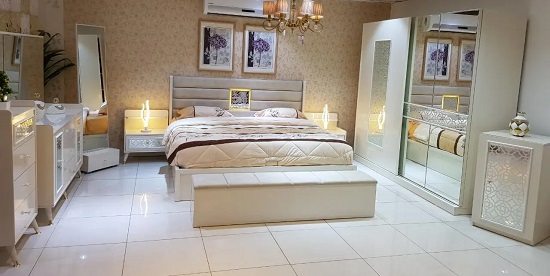 cream bedroom
Scorpio "Dark Gray"
His strength and willpower make his choice of colors atypical or predictable. Scorpios have a sensitive side that few know. They are ruled by Mars, the planet of work, and Pluto, the planet of power, so the right color for Scorpio is the color of strength and it is dark gray.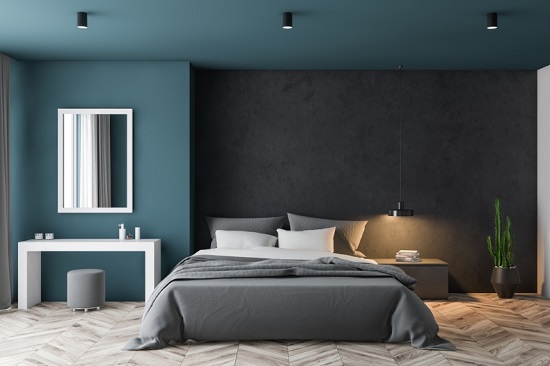 Dark gray
Sagittarius "Purple"
A fun personality who is not afraid to make some big changes in life, as a sign ruled by Jupiter, the planet of expansion and knowledge, you are always on the move and looking for your next big adventure, although home decor isn't necessarily their focus, if you're a Sagittarius you'll need to Somewhere to store all the great souvenirs from your world travels.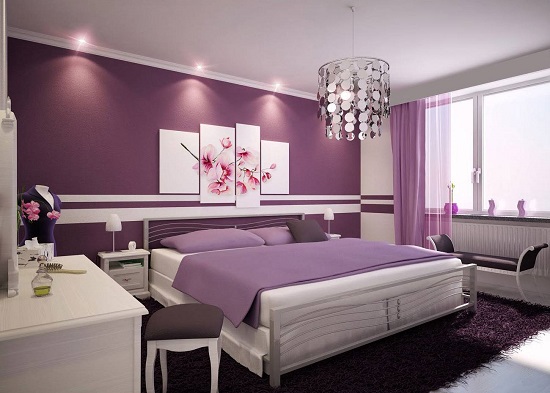 purple bedroom
Capricorn "gray"
You are not looking to reinvent the wheel in any aspect of life. You prefer to approach things methodically and work tirelessly towards your goals. So, you don't have to worry about making your home unique or too artistic, you need a place where you find focus, gray is the perfect color for Capricorn to reflect, study and find their place in the world.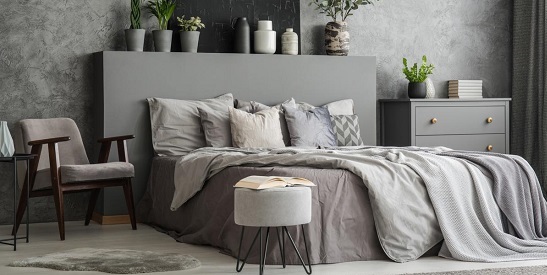 grey
Aquarius "pale blue"
The home is the heart's resting place, a quiet haven where you can relax without worry. As a human sign of the zodiac, you spend so much of your time serving others, you'll want to paint your bedroom a relaxing color, so soft blue is perfect for igniting airy vibes.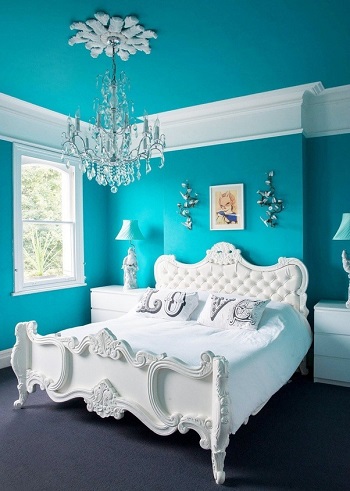 Pale blue bedroom
Pisces "Light Green"
The very light green of sea foam will remind Pisces of their favorite place on Earth which is the sea. This creates a calming effect, especially when paired with whites and neutral colors.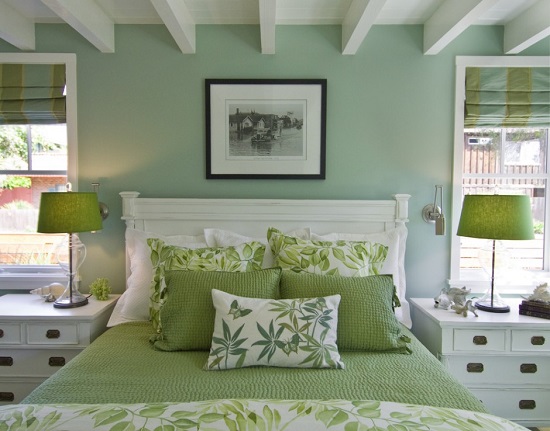 green bedroom
Libra "yellow"
As for the Libra, his tumultuous life and his good relationship with everyone is reflected in his taste in choosing the colors he loves. The best color for Libra and suitable in their bedroom is yellow.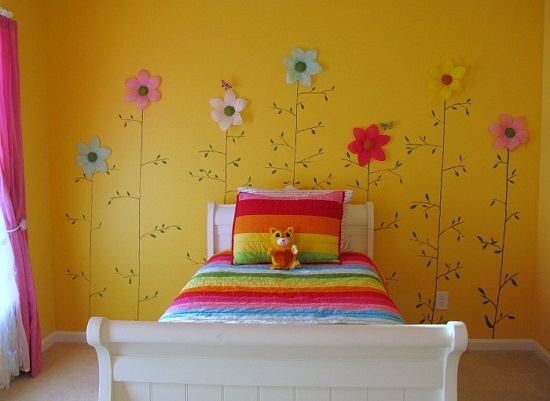 yellow bedroom
.
#colors #bedroom #sign #Gemini #white #Leo #golden
Jordan Miscellaneous news
Source : اخبار الاردن