Mix
The pilot miraculously survived… the moment a plane crashed on a busy road in Florida, "video and photos"
Amman Today
publish date 1970-01-01 03:00:00

The camera lenses monitored a dramatic moment in which a small plane crashed on a busy street in Orlando, Florida, USA, and videos of the strange accident are being posted on social media, and Raya Collins, who photographed the accident, revealed that she started recording as soon as she noticed the plane flying at an altitude Too low, according to the New York Post.
Collins, who was driving to Costco with her friend Amanda Scopan, at the time, described: "It took me a second to realize she was on our way and probably looking for an open landing spot. But it ended up crashing."
The nine-second video, filmed from the duo's car, shows the 1956 Cessna 182 flipping at a low altitude over busy University Street. Big crash, it was kind of like a car accident, and we assumed it was a car accident, our house is right there, we peek over the fence and we saw this plane crashed in the driveway."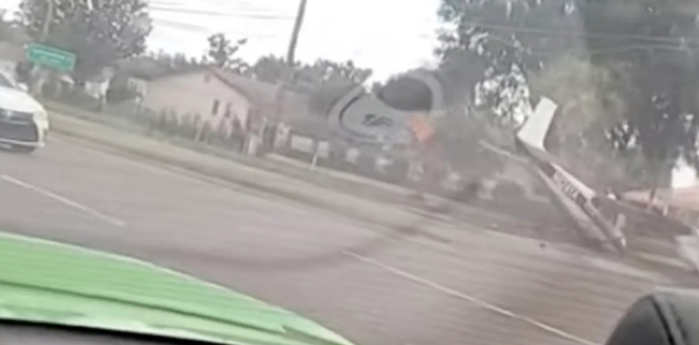 plane crash
Eyewitness Carrie Mason, who spotted the accident while driving, described: "I was on the phone with my mum.. Miraculously, while the pilot was slightly injured, no one else was hurt in the accident, which was reportedly caused by a mechanical failure that forced the pilot to make an emergency landing. , according to the Florida Highway Patrol," while Collins said, "We're really lucky, and I'm so glad the pilot is alive.. Everyone is really lucky."
.
#pilot #miraculously #survived #moment #plane #crashed #busy #road #Florida #video #photos
Jordan Miscellaneous news
Source : اخبار الاردن