Mix
Returning from death .. A girl wakes up during her funeral before her death is announced again "Photos"
Amman Today
publish date 1970-01-01 03:00:00

In a scene that has become frequently repeated in several countries around the world, a 3-year-old girl woke up during her funeral before her death was officially announced for the second time, after doctors mistakenly assumed her death the first time, which prompted the family of Camila Roxana Martinez Mendoza to accuse Salinas de Salinas Hospital. Hidalgo in Mexico neglected, after the death of the child was announced prematurely, according to the newspaper "New York Post".
The girl was suffering from stomach pain, vomiting and fever when her mother, Mary Jane Mendoza, took her to a pediatrician in the city of Villa de Ramos, the family's hometown on August 17th. , central Mexico, to receive treatment for dehydration.
Camila was discharged from the hospital with a prescription to treat pain and fever, but her condition continued to deteriorate, and another doctor saw her and ordered her mother to feed her fruit and water and prescribed a different medicine, and despite the medicines and advice from doctors, the child continued to vomit, so her worried parents took her to see another doctor, who suggested Urgently transported to the emergency room.
Camila was reintroduced to Salinas, and the doctors worked to help the little girl, and wanted to give her an "intravenous IV", and here her mother said, "They took a long time to put oxygen on her. From that," the mother added, "after about 10 minutes, she was taken away to rest, and she was still hugging me.
The report says, it is strange that "Mendoza" was kept from her sick daughter in a separate and closed room, where she was able to get out, but at that time she was still unable to enter the room in which her daughter was being held, as Camila's death was later announced due to infection. Drought.
The next day, a funeral was held for friends and family to mourn the little girl when Mendoza noticed that the glass window of the coffin had signs of vapor, and other attendees at the funeral told the stricken mother that she must have been hallucinating and discouraged her from opening the coffin. , I rushed to take a closer look when I noticed Camilla's eyes moving and shockingly discovered that she had a pulse.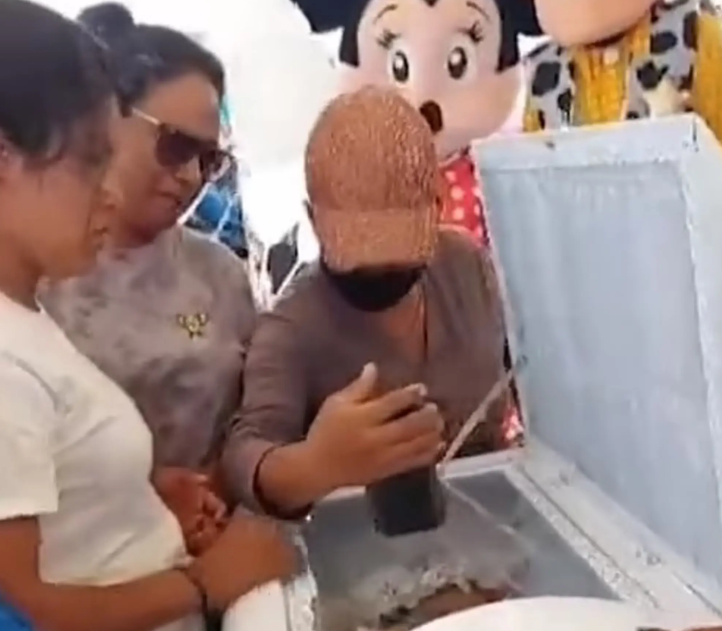 The funeral of the little girl
The ambulance rushed Camila to Salinas Hospital, where doctors unsuccessfully tried to revive her, to announce her death again, this time from brain swelling, and the death occurred while the family was planning to send Camila to her first day in kindergarten this week, The first death certificate obtained by her parents stated Camilla's cause of death as mere dehydration, while the second death certificate indicated dehydration, cerebral edema and metabolic failure.
Camila's mother said, "What I really want is justice, I only ask to change doctors, nurses and managers so that it does not happen again." The corpse is running.
.
#Returning #death #girl #wakes #funeral #death #announced #Photos
Jordan Miscellaneous news
Source : اخبار الاردن