Mix
6 simple tricks to avoid the pain of new shoes, most notably sanitary pads and deodorant
Amman Today
publish date 1970-01-01 03:00:00

Buying new shoes is a pleasure that many women prefer, to choose for each suitable shoe set that is different from the other set, but despite trying the new shoe more than once when buying it from the store, the woman may discover after buying it that it is a little tight and causes her to feel pain, so "The Seventh Day" reviews a group of different ways that help avoid feeling pain when wearing new shoes, according to the website "pinkvilla" as follows:
How to avoid the pain of new shoes
First, use deodorant
Some deodorant should be applied to the heels and toes, as these parts are more prone to blisters, and the use of deodorant reduces friction between the shoes and the feet and reduces the risk of blisters and foot infection..
Second: Use Vaseline
It is preferable to apply a little Vaseline to reduce friction, while placing it on the heels, ankles, the backs of the feet and toes, as it maintains the moisture of the feet and prevents direct friction with the shoes, which may cause some painful wounds.
Third: wear socks
Socks should be worn with the shoes, taking care to choose a pair of thick socks, as this helps prevent the shoes from rubbing against the skin and thus prevents any bites in the shoes.
Fourth: surgical tape
It is preferable to cover the insides of the shoes or the feet with a surgical tape, and place it on the areas prone to blisters of the feet, such as the backs of the feet and toes, so that the skin remains covered and avoids exposure to any friction and blisters..
Fifthly: baby powder
Sprinkle a little baby powder on the new shoes, which makes the inside of the shoes soft and prevents the feet from getting sore.
Sixth: Sanitary pads
The use of sanitary pads is one of the smart tricks to get rid of the pain caused by wearing new shoes, especially with high heels, and one of the pads can be placed in the soles of the shoes, which helps absorb the moisture of the feet and makes the woman feel more comfortable when wearing it.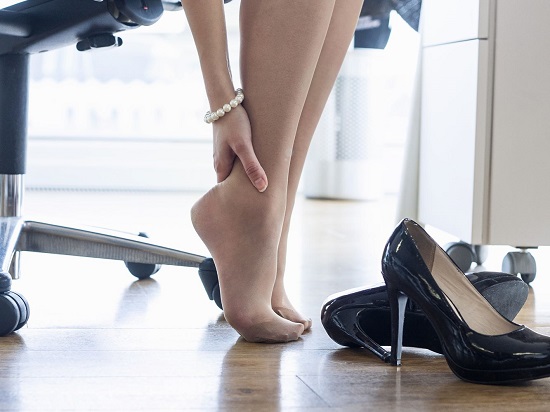 feet pain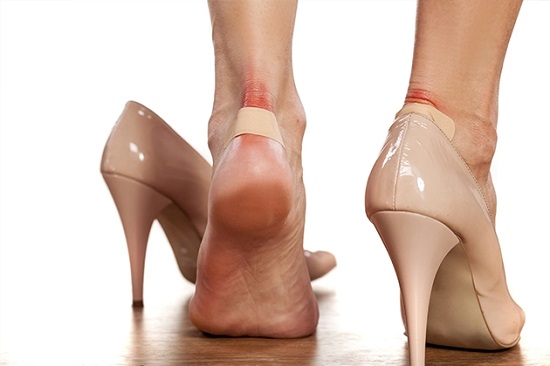 Wounds from the new shoe
.
#simple #tricks #avoid #pain #shoes #notably #sanitary #pads #deodorant
Jordan Miscellaneous news
Source : اخبار الاردن