Mix
Elon Musk's first girlfriend sells their photos and gifts at auction.. she needs money
Amman Today
publish date 1970-01-01 03:00:00

Jennifer Gwen, Elon Musk's old friend, revealed their photos when they were in their early twenties and studying at UPenn University, where they had a one-year love affair, during which his mother visited May, met his brothers and heard all about his plans for electric cars, and she is now married with a son and lives In South Carolina, after seeing his name in the headlines and seeing others profiting from his fame, she has now decided to sell some souvenirs from their love affair in the hope that the proceeds will help pay for her stepson's college tuition.
Elon Musk on a computer when he was young
Speaking to Britain's Daily Mail on Monday, Gwen, now 48, said their romance was beautiful but lacked affection.
The duo broke up when Musk moved to Palo Alto in 1995, at the same time he got serious with his first wife Justin, whom he also met when he was in a relationship with Gwen..
Jennifer said: "We met in the fall of 1994, I was young and we were in the same apartment and worked together, and I was attracted by his shy nature at first."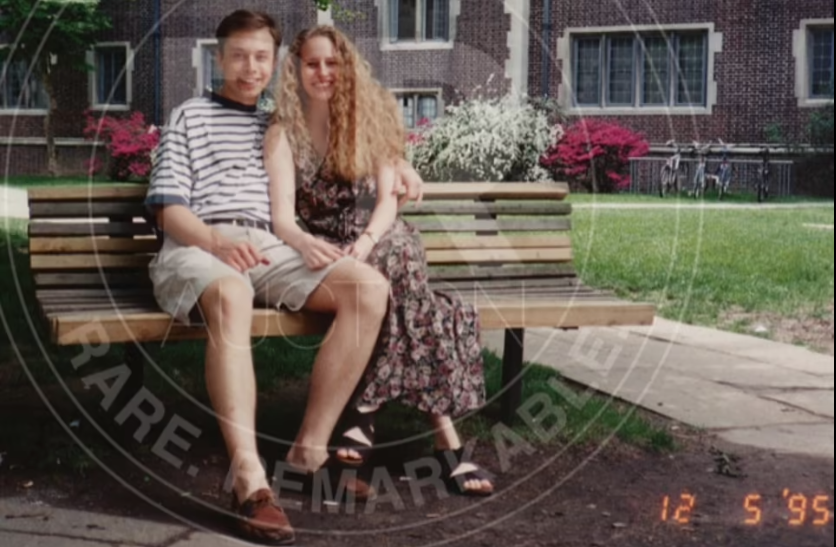 Elon Musk next to his girlfriend
She added, "He was very focused in his studies at the time and was always talking about electric cars… He was definitely predicting him to reach this position, and he saw the school as a starting point."
In the photos, the two appear on road trips and outings with their friends. In some photos, Elon appears bent over an old computer, and in other photos, he appears wearing a black tie when attending official university events..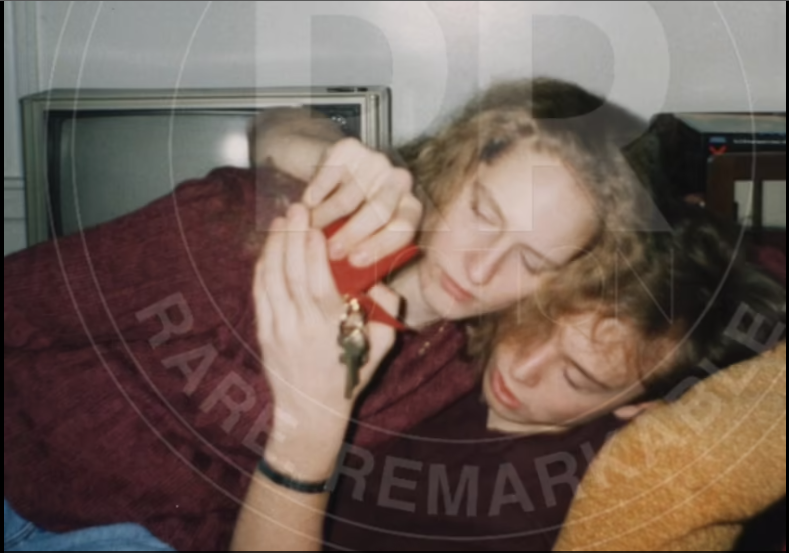 Elon Musk in his youth with his girlfriend
Gwen revealed that he lured her to him by eating Chinese food together from a local off-campus restaurant called Beijing, and he was courting her all the time, but he wasn't very affectionate..
Gwen added, "I'm sure he doesn't care what I say, I wish he was a little happier, he seems to be trying to find something, I'm very happy with my life and I don't know if he can say the same.."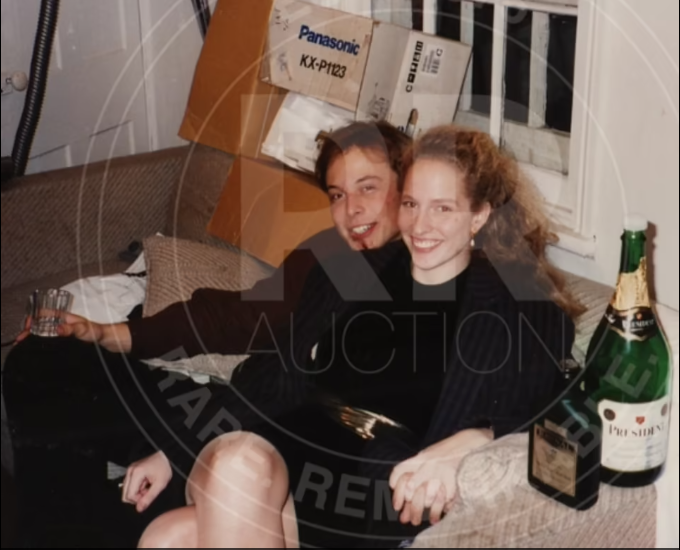 Elon Musk with his girlfriend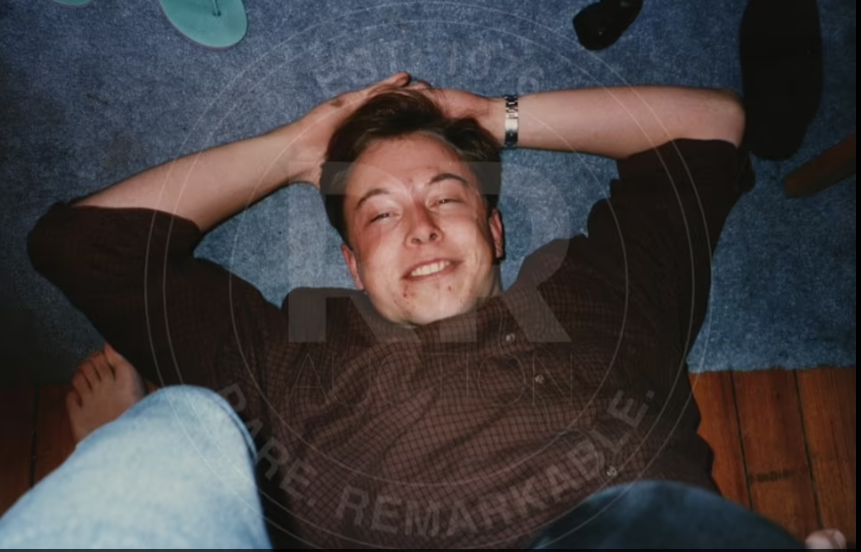 Elon Musk when he was young
Gwen decided to sell the pictures and the necklace he gave her as a birthday present in hopes of raising money to put it into her stepson's college fund..
.
#Elon #Musks #girlfriend #sells #photos #gifts #auction #money
Jordan Miscellaneous news
Source : اخبار الاردن