Mix
British company launches first houseplant ambulance service
Amman Today
publish date 1970-01-01 03:00:00

A British online plant retailer has announced its new plant rescue service, which will go door-to-door to try to salvage dried-out houseplants when holidaymakers return from their summer vacation abroad.
According to the site Vergemagazine The service was launched after a survey of more than 10,000 Britons by the company revealed that more than a third (38%) of people admit to throwing a plant after returning from vacation.
The report from the source
As evidence of the emotional connection Brits have with plants, one in 10 people performs a funeral for their house plant that has withered, and more than half of the plant owners surveyed (51%) said they spend more than £10 a year to replace dead foliage, with admission 13% spend more than £50.
The company has a mission to help 91% of people who want to live a more sustainable lifestyle by taking care of their plants through the service, where they ask people to call and book a visit from the botanical paramedics..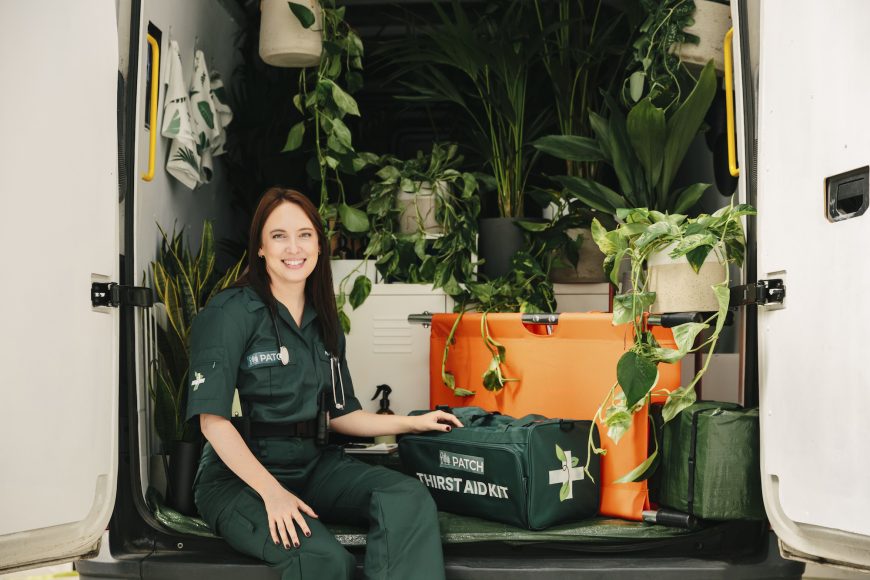 plant ambulance

In this regard, Patch-based botanist Richard Cheshire offered some of the most important tips to help quench thirst:
1- Check the papers
If your plant has yellow or drooping leaves, you may have watered it too much. If your plant has dry or limp leaves, it probably needs watering. If your plant has brown leaves or dead flowers, just cut it. Pruning your plant focuses its energy on producing new leaves and flowers, and keeping it in order, unfortunately the brown leaves will never come back to life..
2- Prevention is better than cure
Preventive measures are always best, move your plants out of direct sunlight so they don't lose water quickly, group plants together: you'll create a humid climate for each other.
3- Moisturizing
You can cover the plant's soil with damp newspaper, or dip one end of a damp cloth into the soil and the other into a bowl of water, and your smart plant will absorb what it needs..
4- Be nice
When you come home from vacation, be gentle with your plants, don't try to overcompensate and give them plenty of water – just take it easy.
5- Check the temperature
Keep your plant at a constant temperature until it recovers.
.
#British #company #launches #houseplant #ambulance #service
Jordan Miscellaneous news
Source : اخبار الاردن