Mix
The Duchess of Kent reveals her love for rap and hides her identity to learn to play
Amman Today
publish date 1970-01-01 03:00:00

Catherine, Duchess of Kent, revealed her fondness for rap music, as Eminem and Ice Cube were among her favorite artists in the genre, and in an interview with the "Sunday Telegraph" newspaper, the 89-year-old, who is married to the cousin of Queen Prince Edward, Duke of Kent, said: She has an open mind when it comes to music.
The Duchess of Kent said: "I'll listen to anything, I just love music, something that catches my eye on the radio, I don't really listen to recordings, if I make my feet click, I'm happy," according to the British newspaper, "Daily Mail".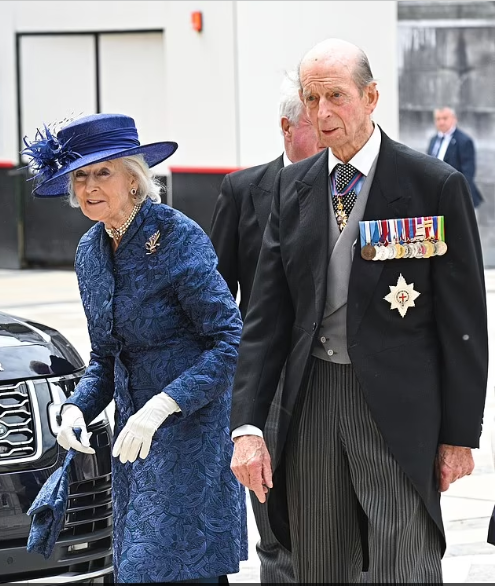 The Duchess of Kent
Although the Duchess admitted that she doesn't know all the rappers' names, she was fond of a singer Lose Yourself Plus a member NWA Previously, the Duchess added: "I even love boxing."
And when she retired from the Royal Circle, many believed that the Duchess had become reclusive, but the reality was quite different, as it later turned out that she had been teaching music at a public primary school in Hull, without revealing her identity for 13 years, according to the British newspaper "Daily Mail".
While the Duchess was studying music, she learned to play the piano and violin, and secured a place at the Royal Academy of Music. She pursued her passion for music by finishing her studies at Oxford and growing up dreaming of playing the role of Carnegie Hall.
.
#Duchess #Kent #reveals #love #rap #hides #identity #learn #play
Jordan Miscellaneous news
Source : اخبار الاردن