Mix
Tips from the most famous fashion designers for every bride to choose a wedding dress
Amman Today
publish date 1970-01-01 03:00:00

Every girl is looking forward to her wedding day with happiness, but it may be mixed with some tension due to unexpected events and chaos that may occur while preparing for that promised day, especially while choosing her wedding dress, and therefore, according to the "Vogue" website, the most famous wedding dress designers around the world offer tips for every bride to get rid of From this tension and to put her on the right path in choosing her dress.
Laurie de Sagazan
And Laurie added, "Dare to free yourself from the bohemian wedding methods that are prevalent during this period. Try to make the dress more simple and do not hesitate to wear a dress without lace, one day we will return to that elegance."
Fashion designer Delphine Manift
Delphine says, "The only beneficiary of marriage is you, so stay away from organizing the ceremony from social media, because this is a big mistake that many make. The wedding is just an announcement of your eternal bond and the culmination of your love, so try to express your personality only.".
Margo Tardits
As for Margo's advice, it is related to feelings, as he said: "Try to enjoy those moments of love with your family, as they are happy moments that will not be repeated on an occasion like this, as they are among the most beautiful moments of life."
Donatelle Godard
Donatelle said, "Be yourself, leave yourself in love, choose a dress in which you feel yourself, and try to highlight its most accurate details."."
He added, "How do you get the perfect makeup for your big day? At first, accept that not everything can be perfect, so it may happen that your makeup on that night is not what you wished for, but it gives you glamor and attractiveness, and in that case you have to be calm and accept all events." with pleasure".
Marie Laporte
And Mary said, "Be in a state of calm and stay away from tension and nervousness, especially during the preparation of the party, and know that everything is not perfect, and you have to take a few days before the wedding to take care of yourself and pamper it well."
Get ready for your wedding day
Anne de la Forest
While "Ann" talked about choosing a wedding dress, saying: "Choosing a wedding dress is a unique and unforgettable moment, so you have to think of yourself above all and be aware of the details of your body to choose a wedding dress that is suitable for you, that makes you confident in yourself, and at first get to know the Various latest models so you have plenty of choice.
Dana Harrell
Finally, Dana advised the bride, saying: "When you are looking for your dress, bring only a few people with whom you feel satisfied and confident because the most important thing is to take advantage of all the preparations that you have made, it is one opportunity to wear the wedding dress and organize your wedding, So do it well in advance and don't leave it for the last night so you don't get nervous."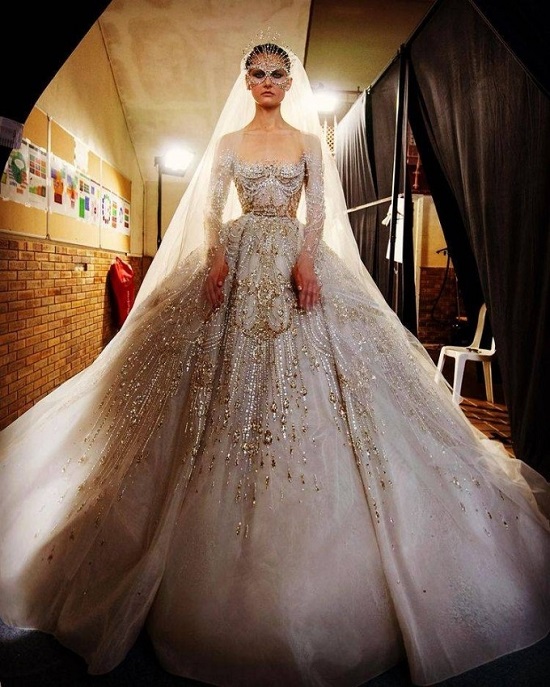 Get ready for your wedding day
.
#Tips #famous #fashion #designers #bride #choose #wedding #dress
Jordan Miscellaneous news
Source : اخبار الاردن