Mix
A brave 2-year-old girl kills a snake in revenge for her bite
Amman Today
publish date 1970-01-01 03:00:00

A two-year-old girl killed a snake alone in an act of revenge after he bit her with its fangs on the lip. When her parents arrived in the back garden, they were shocked to see the little girl in her mouth and a bite mark on her lower lip. The little girl who killed him within seconds, according to what was published by the Times Now news website.
According to a report UNILAD She was given first aid immediately and then she was urgently transferred to another children's hospital and placed under observation for 24 hours.
Fortunately, the girl was not in danger, as her father, Muhammad Erkan, said, "Our neighbors told me that the snake was in my child's hand. She was playing with it and the snake bit her, so the girl was bitten by the snake as a reaction."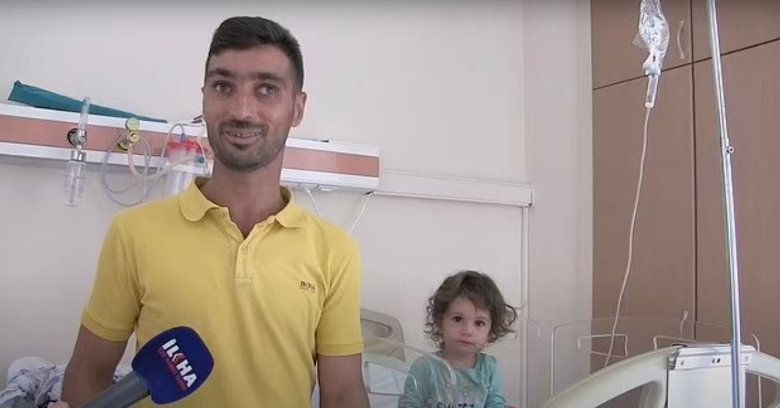 The little girl and her father
In a similar case, an 8-year-old boy was hospitalized after being bitten by a venomous snake, which caused his hand to swell "five times its normal size".
.
#brave #2yearold #girl #kills #snake #revenge #bite
Jordan Miscellaneous news
Source : اخبار الاردن