Mix
The jeans jacket is indispensable in your wardrobe.. Wear it with a dress or shorts
Amman Today
publish date 1970-01-01 03:00:00

Every girl's treasury is not without some basic and indispensable pieces, which she uses when going to some important places. These pieces may be repeated because they are suitable with many clothes, such as the jeans jacket, which is very practical and is suitable at all times..
Some girls may be confused about how to match the fashion, and do not know how to choose any piece of clothing with the jacket to be appropriate and give a wonderful and attractive look, and there are some appropriate styles most of the time, according to the website.loverlygrey".
Jeans jacket with dress
There are some casual looks that are elegant and suitable in the summer, which is the jeans jacket over the short dress, and you can wear your favorite sports shoes or you can wear your favorite shoes or sandals to be comfortable, and this look is a great option to go to eat in a restaurant with some friends or outings Mild.
Jeans jacket with striped shorts
This look is also informal, by wearing short striped shorts and high-waisted, and a white T-shirt can be worn with comfortable and favorite decorative sandals. To complete this look, a woven bag can be carried, with a pair of sunglasses that give a stylish youthful look.
Jeans jacket with white jeans
The jeans jacket can be worn with white jeans and woven sandals. This jacket is suitable for spring and summer, and in winter, a large T-shirt can be worn under the jacket and adorned with some multi-layered necklaces to give a charming and elegant look.
Jeans jacket with skirt
To create a more feminine look, you can wear a denim jacket with a white T-shirt and a midi skirt, and you can add a few stacked bracelets and comfortable sneakers, and to add more elegance, you can wear high-heeled sandals and wear some large earrings.
Jeans jacket with white T-shirt
The jeans jacket can be worn with track pants and a white shirt and is suitable for days when there is a lot of movement to do a lot of things, and it is a very practical look that gives a comfortable and satisfying look at the same time.
Jeans jacket with short skirt
To make the girl look lively and modern, she can wear the jacket over a mini skirt, high-waisted, with a light white blouse, with the choice of sports shoes or sandals.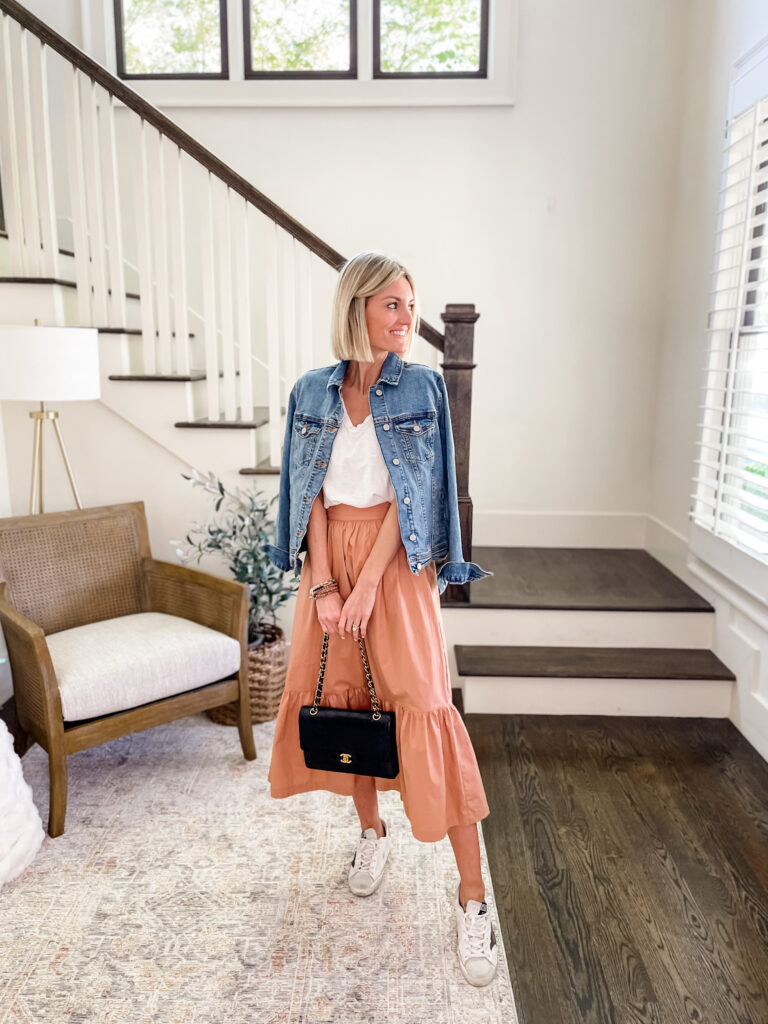 Jacket with midi skirt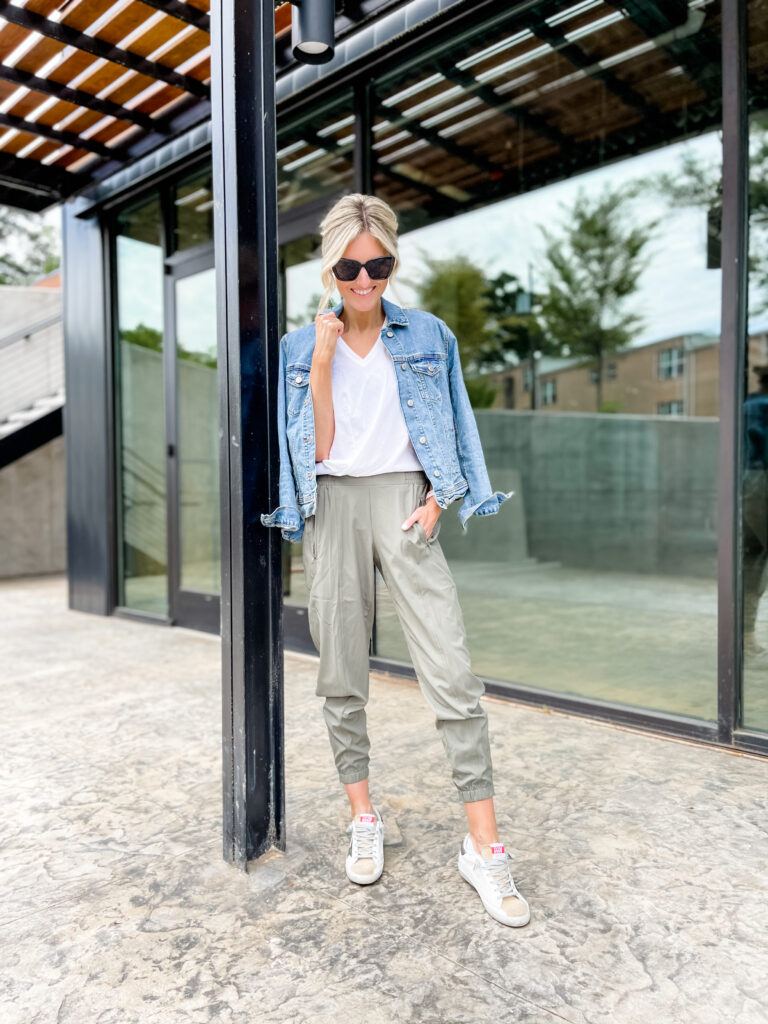 Jacket with white T-shirt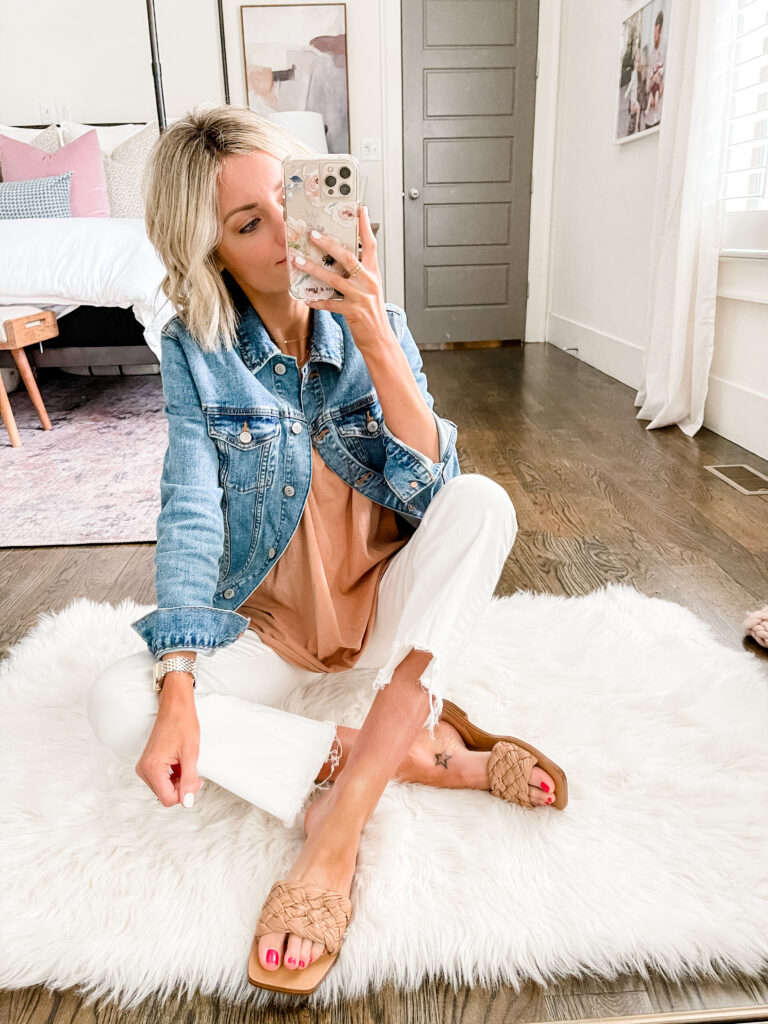 Jacket with white jeans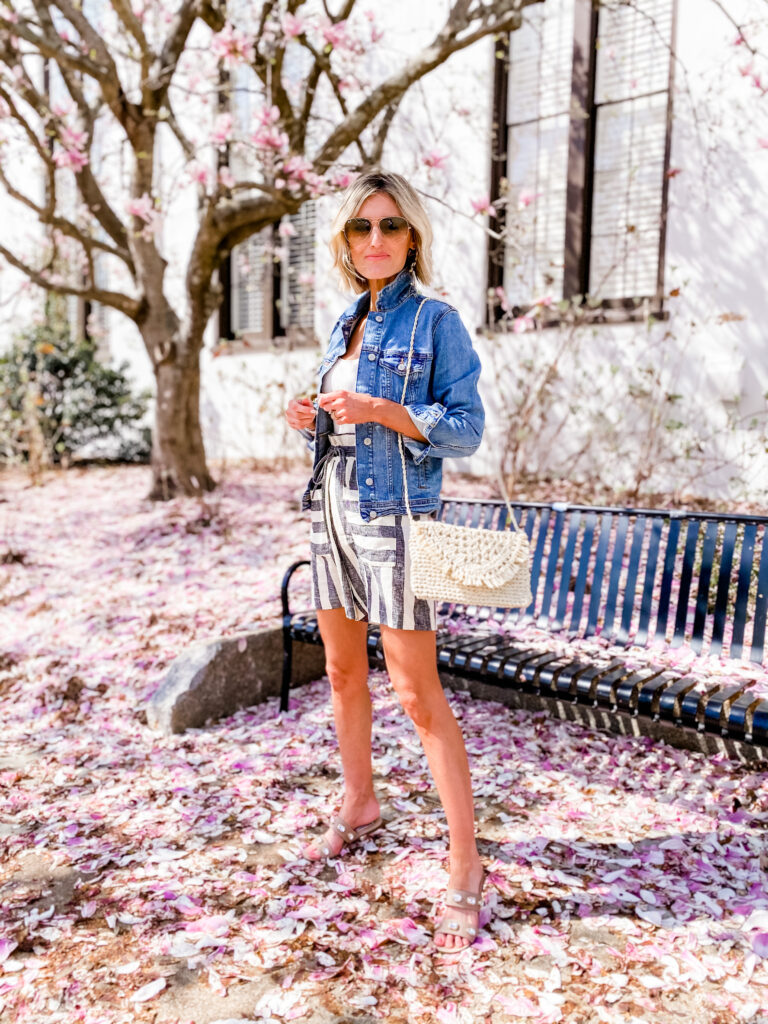 Striped jacket with shorts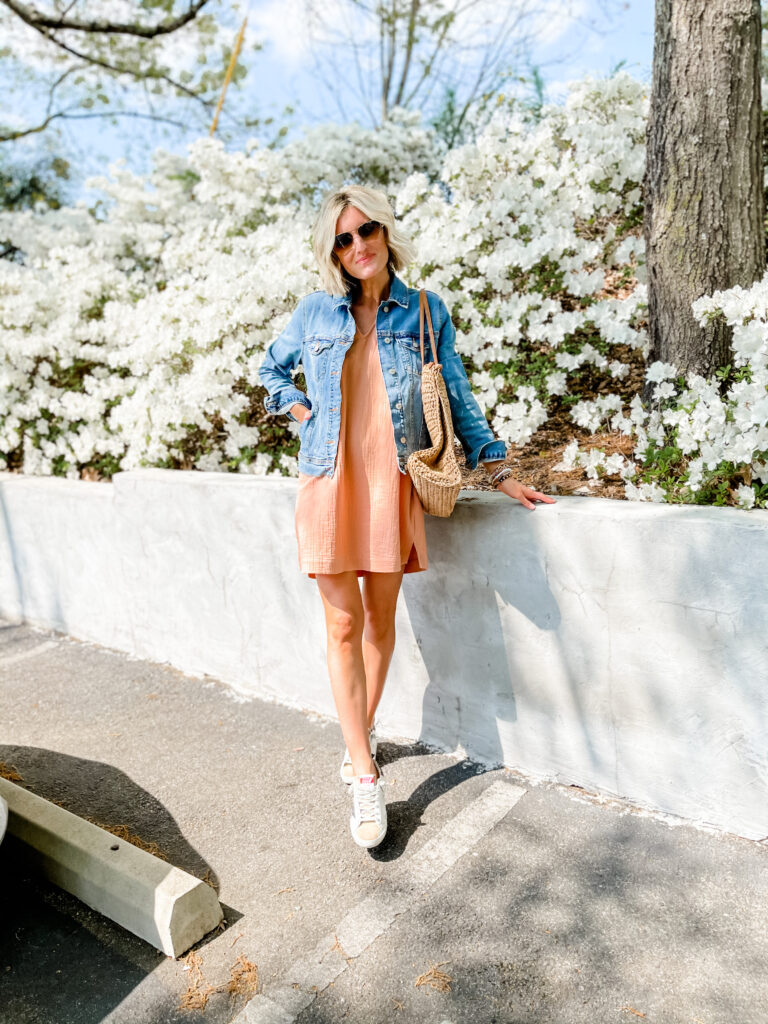 Jacket with short dress
.
#jeans #jacket #indispensable #wardrobe #Wear #dress #shorts
Jordan Miscellaneous news
Source : اخبار الاردن