Mix
"Giant ring on the sand" .. Briton offers marriage to his girlfriend in an innovative way
Amman Today
publish date 1970-01-01 03:00:00

Every girl likes to be proposed to by a loved one like romantic movies and he gets on his knees and presents her with an engagement ring with the love of the world in his eyes, but this happened in reality and not in movies from a romantic man named George Smith who has 28 years, he hired an artist to make a drawing in the sand to surprise His girlfriend, Rachel Hunter, is 25 years old, according to the newspaper's website.Daily mail".
A drone video captured the moment Rachel was surprised by this 50-foot drawing of a diamond ring engraved in the beach sands of King Edward's Bay in Tynemouth, and the engraved words were: Will You Marry Me? .
He etched those words, got down on one knee, and proposed to Rachel before presenting her with a one-carat diamond ring last Thursday. He called beach artist Claire Eason to make a copy of the ring he bought for Rachel so she could see his copy engraved on the beach.
Time was running out for him because he had only an hour before the tide came to shore, and he was terrified and anxious to reach the shore and see the design on the sand faded by the tide.
As soon as he reached the beach spot, he asked Rachel to look at the design engraved on the beach, and when she turned to see the drawing, he knelt on one knee holding the ring. She was surprised by the design that she liked, and in the end her answer was: Yes.
And it was a special moment, especially when people cheered supporting that romantic moment, and George revealed how it was done, to perfection, and the 57-year-old beach artist, Claire, spent three hours digging the giant ring in the sand before texting George, to arrange the surprise show. to her.
She said, "George wanted his proposal to Rachel to be unforgettable and unique, and he wanted me to help him with that. The beach features a dramatic backdrop that includes a cliff-top picnic and the design can be seen through it. Claire spent three hours etching the giant ring." In the sand before the news of this George.
King Edward's Bay has a wonderful backstory, and George and Rachel are planning to marry in the summer of 2024, and live near Tynemouth.
George's marriage proposal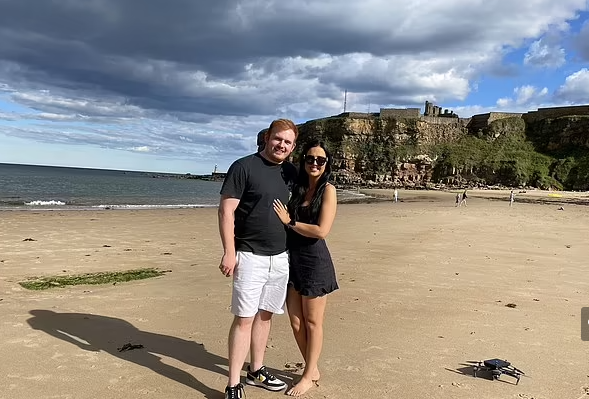 George and Rachel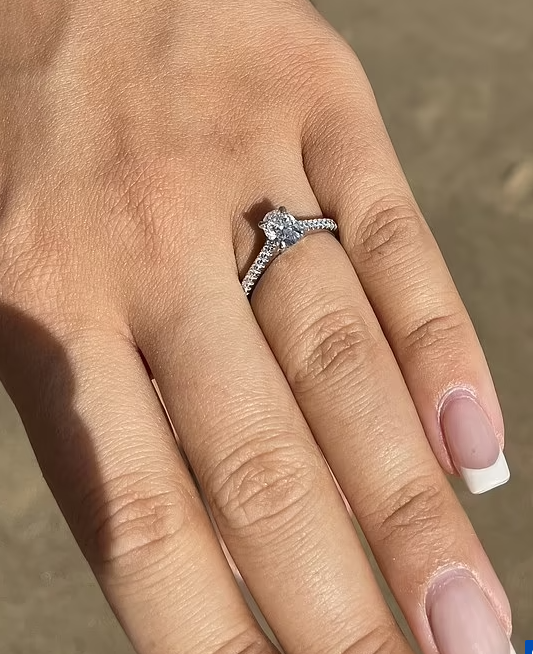 engagement ring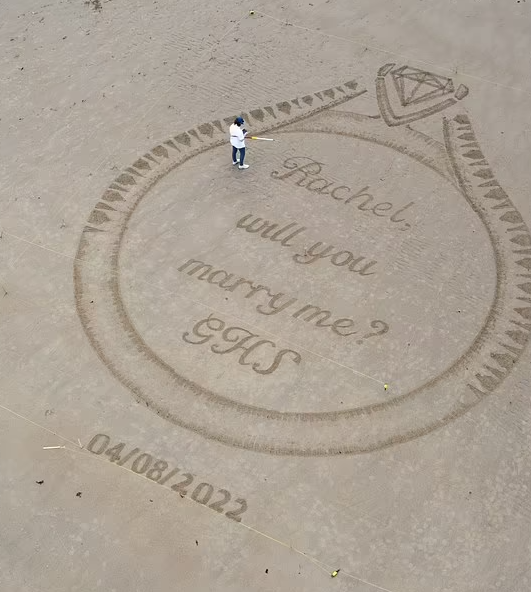 ring drawing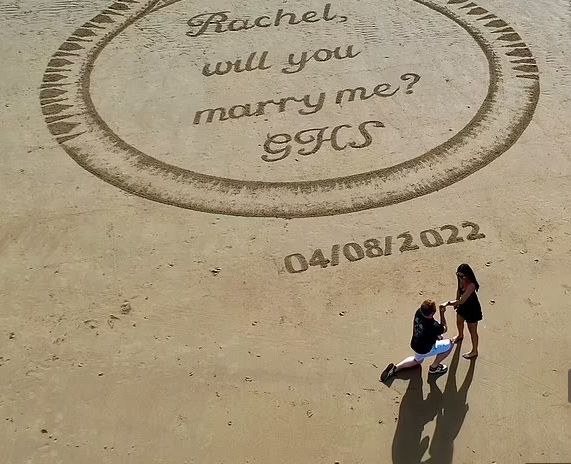 sand drawing
.
#Giant #ring #sand #Briton #offers #marriage #girlfriend #innovative
Jordan Miscellaneous news
Source : اخبار الاردن