Mix
British village uses fake security cameras to force drivers to slow down
Amman Today
publish date 1970-01-01 03:00:00

Fake speed cameras set up by villagers angry at drivers exceeding 80mph have been removed in a British town, with locals in Shoredington, Gloucestershire, saying the fake cameras have made a noticeable difference to dangerous speeds in their area, according to the newspaper. Britain's Daily Mail.
Cars have been recorded traveling at up to 80 mph (128 kph) on Shoredington Road – which cuts through the quiet village center and has a speed limit of 30 mph..
Village volunteers monitoring the speed of cars recorded more than 1,600 cases of speeding in the past year, and the fake "cameras" appeared on Saturday, August 6, which are black and yellow cardboard boxes, however, the homemade boxes seem to have had an effect. On speeding drivers.
The "cameras" have since been removed, but the local council said it was "not clear who put them or removed them. Fake speed cameras are not considered illegal in the UK, but they are discouraged by the police.".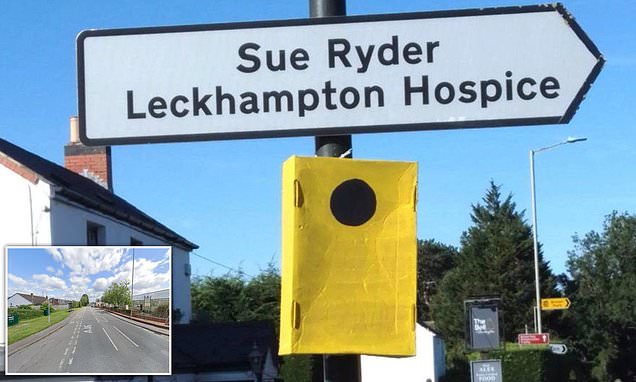 Fake Surveillance Cameras
Individuals making fake cameras can find themselves facing a civil lawsuit in severe cases of misuse of council property, and despite this risk, people frustrated with speeding cars are often known to use innovative things like yellow and black boxes to slow traffic..
For his part, a spokesman for the Chordington Parish Council said, "They do not support the measure, but are delighted" that people are reacting to the problem of speed, while County Councilor Robert Vines said, that speed was an ongoing problem, and suggested that speed cameras would be effective if they were imposed, and he continued. : "There is no easy answer to the problem".
.
#British #village #fake #security #cameras #force #drivers #slow
Jordan Miscellaneous news
Source : اخبار الاردن