Mix
A man enters the Guinness Book of Records after eating 17 hot peppers in one minute
Amman Today
publish date 1970-01-01 03:00:00

A man broke the world record for eating the most ghost peppers, eating 17 of them in just one minute, and the man was the same as the previous record holder for peppers. By pushing myself and my love of chili," according to the New York Post.
A San Diego, California man set the record after pushing 17 chili peppers Jolokia Bhut To his throat, the Jolokia Pot chili pepper is one of the hottest peppers in the world, containing 1 million Scoville Heat Units, according to Pepper Geek.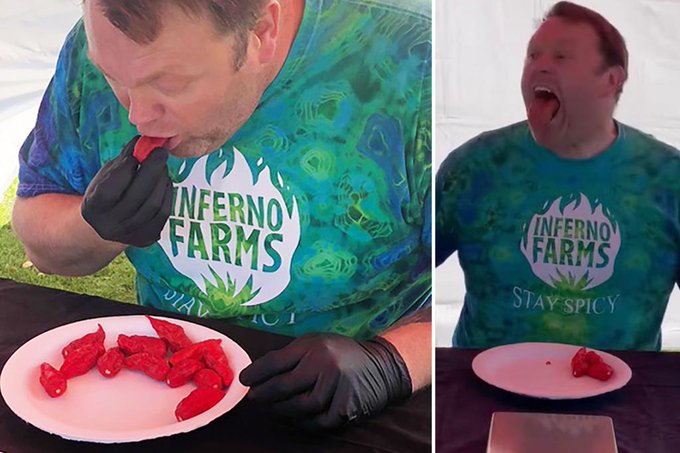 man eating pepper
Foster's most recent world record was set, on November 14, 2021, in San Diego, California, when passersby saw him wearing a T-shirt expressing his love for chili. special named Inferno Farms – Which sells hot products and hot sauce.
Foster said: 'As a chili lover, I was trying to build awareness and excitement surrounding the very chili there, this was just a personal attempt to achieve another Guinness World Record along with my current place, I love eating chili and pushing myself ".
.
#man #enters #Guinness #Book #Records #eating #hot #peppers #minute
Jordan Miscellaneous news
Source : اخبار الاردن